Richard Michael Cella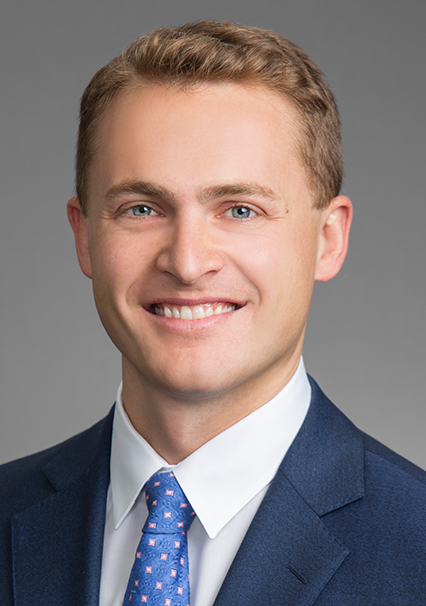 Richard Michael Cella
Richard Michael Cella
t

+1 214.969.2864

f

+1 214.969.4343
Richard M. Cella's practice focuses on commercial litigation in state and federal courts.
Practice & Background
Mr. Cella has experience representing clients in numerous industries, including aerospace, energy, financial services and insurance. Mr. Cella focuses on litigation involving breaches of contract, fraud and fiduciary duties. Mr. Cella is also a vigorous proponent of the firm's pro bono work and has helped clients obtain relief in civil rights litigation, immigration proceedings and petitions under the Violence Against Women Act.
Mr. Cella received his B.A. magna cum laude from Georgetown University in 2008 and his J.D. with honors in 2011 from the University of Texas School of Law. In law school, Richard participated in mock trial and was the champion of the 2010 Locke Lord Bissell Mock Trial Competition, in addition to being awarded the competition's Best Advocate. Richard was honored with the Dean's Achievement Award for his outstanding performance in the study of legislation, and was also a member of the Legal Research Board, a student-run research organization that invites the top five legal writers from each of the four first year law school sections.
Representative Matters
Mr. Cella's recent engagements include:
obtaining reversal of a $1.4 million judgment rendered against a full service environmental company
representing a leader in the heavy construction insurance industry in a successful breach of contract action to enforce the terms of a non-competition agreement
defending a large commercial bank appointed the executor of a multi-million dollar estate in a lawsuit seeking to void certain testamentary instruments executed by the decedent
representing a global manufacturer of aerostuctures in a multi-million dollar breach of contract dispute relating to a factory integrator agreement
securing asylum for a Somali client in U.S. immigration court
representing immigrant victims of violent crime in petitioning for legal status under the Violence Against Women Act and the U-Visa program.
In the spring of 2016, Richard served as a prosecutor for the City of Dallas through the Dallas County District Attorney Office's Lawyer on Loan Program. While at the D.A., Richard successfully prosecuted numerous jury trials for assault, driving while intoxicated, theft, and other misdemeanor offenses.
Community Involvement
Mr. Cella is an associate member of the Patrick E. Higginbotham American Inn of Court. Mr. Cella is also a member of the Dallas Association of Young Lawyers and Metroplex Christian Hockey Association.