Robert H. Hotz Jr.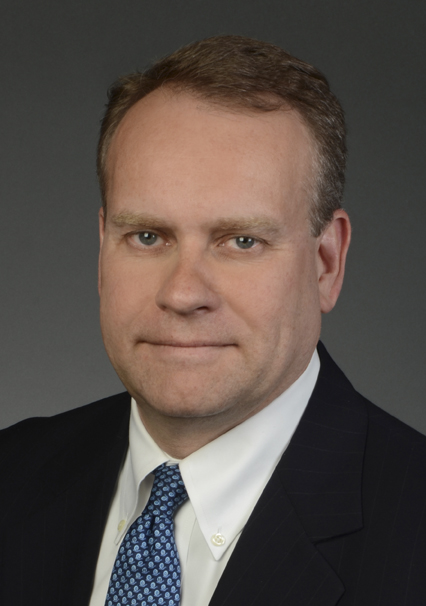 Robert H. Hotz Jr.
Robert H. Hotz Jr.
t

+1 212.872.1028

f

+1 212.872.1002
Robert H. Hotz, Jr. is co-head of the firm's New York litigation section and focuses on complex criminal and civil litigation.
Practice & Background
Mr. Hotz, a former federal prosecutor, represents corporations and individuals in regulatory and white collar matters and related civil litigation. Prior to joining Akin Gump in 2004, Mr. Hotz served for more than five years as a prosecutor in the U.S. Attorney's Office for the Southern District of New York and was a member of the Securities and Commodities Fraud Task Force. He was co-lead prosecutor in the successful insider trading prosecutions arising out of the leak of the U.S. Treasury Department's decision to suspend issuance of the 30-year bond. In his current practice, Mr. Hotz represents clients in complex regulatory matters involving the Department of Justice, the Securities and Exchange Commission, the New York Attorney General, the Commodity Futures Trading Commission, the New York Department of Financial Services, and the Environmental Protection Agency. Over the years, Mr. Hotz has defended clients in prominent investigations and litigations by U.S. regulators involving allegations of insider trading, accounting irregularities, securities and other complex financial fraud, and compliance violations. Mr. Hotz is a member of the New York Council of Defense Lawyers and the New York State Bar Association Committee on White Collar Criminal Litigation. He has written and spoken on developments in white collar crime.
Representative Matters
Mr. Hotz's recent matters include:
defending the former Chief Financial Officer of a financial services firm in government investigations and parallel civil litigation
defending current and former executives of a major global financial services company in a DOJ, CFTC and FSA investigation regarding the London InterBank Offered Rate ("Libor")
representing employees of a Fortune 500 company in an SEC investigation into certain accounting practices in the U.S. and Europe
defending the retired vice chairman of Tax of a big-three accounting firm in a criminal tax shelter prosecution
representing executives of a global financial services provider in an investigation concerning possible violations of U.S. sanctions
representing hedge funds in insider trading investigations brought by the DOJ and SEC
representing employees of an interdealer broker in an SEC investigation concerning trading practices
representing the former head of exploration and production of a leading energy company in a DOJ, SEC and FSA investigation of its accounting for petroleum reserves
representing executives of a Fortune 50 pharmaceutical wholesaler in an SEC/DOJ investigation and parallel shareholder litigation
representing a former executive of a mining and resource company in a Foreign Corrupt Practices Act ("FCPA") investigation by the DOJ and SEC.
Community Involvement
Mr. Hotz is a member of the board of directors of the New York Lawyers for the Public Interest.
Awards & Accolades
Chambers USA: America's Leading Lawyers for Business, Litigation: White Collar & Government Investigations (2013-2018)
Who's Who Legal: Business Crime Defense (2016)
Who's Who Legal – Compendium Edition (2017)
The Best Lawyers in America - Criminal Defense: White-Collar (2013-2018)
New York Metro Super Lawyers, Criminal Defense: White Collar, Business Litigation (2013-2017)
Speaking Engagements
Participated in a panel at an In-House CLE program titled "Internal Investigations Under the Yates Memo: Best Practices and Ethical Considerations," May 2016
Participated in a panel at an In-House CLE program titled "DOJ and SEC Enforcement Priorities Now and in the Next Administration," January 2017
Moderated a panel titled "Cyber Crime: Understanding and Responding to an Emerging Threat" at the PLI White Collar Crime 2015 Seminar: Prosecutors and Regulators Speak at the PLI New York Center in New York City
Moderated a panel titled "Responding to a Cybersecurity Breach" at Akin Gump's "The Cybersecurity Pandemic" in New York City
Moderated a panel on Insider Trading at the PLI White Collar 2013 Seminar: Prosecutors and Regulators Speak at the PLI New York Center in New York City
Moderated a panel titled "A New Facet to the Special Relationship: Cooperation in White Collar Investigations Between the U.S. and U.K." at the PLI White Collar 2012 Seminar: Prosecutors and Regulators Speak at the PLI New York Center in New York City
Moderated a panel titled "Unconventional Investigative Techniques in White Collar Cases: Wiretaps, Search Warrants and Others" at the PLI White Collar 2011 Seminar: Prosecutors and Regulators Speak at the PLI New York Center in New York City
Participated in panel titled "Hedge Your Bets: Why Are Hedge Funds the Object of the Feds' Desires?" at ABA's Sixth Annual National Institute on Securities Fraud, November 2011 in New Orleans, LA
Moderated a panel titled "Effective Use of Evidence in White Collar Investigations and Litigation" at PLI White Collar 2009 Seminar: Prosecutors and Regulators Speak at the PLI New York Center in New York City