Robert J. Boller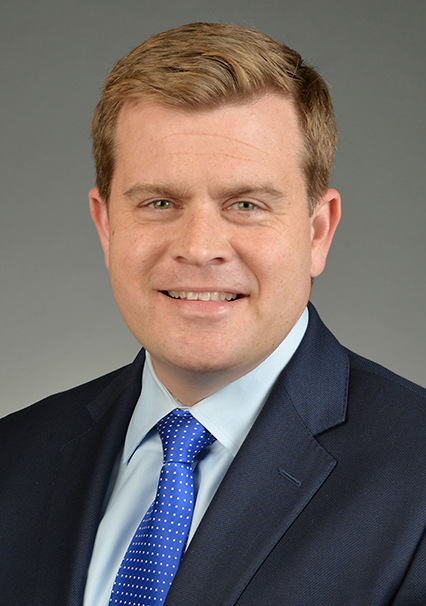 Robert J. Boller
Robert J. Boller
t

+1 212.872.8170

f

+1 212.872.1002
Robert Boller represents companies, partnerships and individuals in a variety of litigation and regulatory matters, with a particular focus on disputes arising out of complex financial transactions and investment activities. Mr. Boller also counsels creditors and creditors' committees on litigation issues arising out of bankruptcy proceedings.
Practice & Background:
Mr. Boller has represented or advised clients in financial disputes related to partnership dissolution/liquidation, real estate financings, mortgage portfolio sales and securitizations, swaps and other derivative contracts, debt covenants, and trading in common and preferred equities, warrants, options, various types of debt structures, options, master limited partnerships ("MLPs"), trust preferred securities ("TPSs"), litigation tracking warrants ("LTWs") and carbon emissions reduction credits ("CERs").
Mr. Boller also regularly represents creditors and creditors' committees in bankruptcy and restructuring-related litigation and adversary proceedings. Mr. Boller has litigated issues including contested plan confirmation, fraudulent transfer, asset turnover, make-whole disputes and valuation of claims.
In addition to representing clients in litigation in state and federal courts around the country, Mr. Boller has also advised individuals and organizations involved in investigations conducted by various government agencies and authorities, including the U.S. Department of Justice (DOJ), various United States Attorney's Offices, various states' Attorneys General, state agencies, the U.S. Customs and Immigration Service, the U.S. Securities and Exchange Commission (SEC), FINRA and the New York County District Attorney's Office. He has also conducted internal investigations on behalf of companies and audit committees in the United States and abroad.
Frequently recognized for his commitment to providing pro bono legal services to the underprivileged and underrepresented, Mr. Boller has received the Outstanding Pro Bono Representation Award from the New York Legal Aid Society and the Commitment to Justice Award from Her Justice (formerly inMotion).
Representative Matters
Commercial Disputes/Securities Litigation
represented an international investment bank in litigation arising from sale of a $300 million mortgage portfolio and related interest swap agreements
represented investment funds in multi-million dollar litigation with portfolio investment companies
represented real estate developer in litigations arising out of $50 million in mezzanine financing
represented limited partnership in litigation arising out of sale of $100 million worth of real estate
represented limited partnership in dispute with investor arising out of fund liquidation and gate provision
represented limited partnership involved in liquidation and sale of investment portfolio
represented limited liability company member in connection with liquidation and wind-down of LLC
represented client in litigation with broker-dealer.
Bankruptcy Litigation
represented the Official Committee of Edison Mission Energy in all litigation matters
represented of the Official Committee of Unsecured Creditors of Washington Mutual, Inc., in all litigation matters, including disputes related to confirmation, asset turnover, fraudulent transfers/preferences, and in various litigations related to Washington Mutual's issuance of mortgage backed securities, Trust Preferred Securities and Litigation Tracking Warrants
represented the WMI Liquidating Trust in post-confirmation fraudulent transfer litigation
represented the Board of Directors of Ambassadors International, Inc., in litigation against bankruptcy trustee related to availability of proceeds of Directors and Officers insurance policy
represented former director of bankrupt subprime lender in bankruptcy trustee investigation
represented private equity fund in investigation/litigation arising out of portfolio company bankruptcy.
White Collar/Regulatory Matters
represented limited liability company in investigation of investment activities by New York County district attorney
represented company in federal criminal investigation related to allegations of wire fraud and bid rigging
represented insurance company executives in SEC investigation related to reinsurance accounting
represented hedge fund manager in SEC investigation arising out of portfolio company bankruptcy
represented a company CEO in investigation by Department of Justice, Antitrust Division, related to alleged bribery and bid-rigging at federal CERCLA "Superfund" site
represented hedge fund in SEC investigation related to the use of expert networks
represented manufacturing company executive in SEC investigation of accounting and revenue recognition practices
represented securities trader in an investigation by FBI and U.S. Attorney's Office for SDNY related to market making in micro-cap securities
represented hedge fund trader in joint investigation by SEC and FINRA related to trading in certain bonds
represented asset manager in FINRA investigation related to trading in master limited partnerships.
Internal Investigations
represented large international shipping company in internal investigation relating to alleged kickback/bribery scheme arising out of $250 million redevelopment project
represented audit committee of a large public company in internal investigation arising out of allegations of embezzlement and insider trading by a member of senior management
represented audit committee of a large public company in internal investigation arising out of allegations of accounting improprieties
represented audit committee of a large public company in internal investigation arising out of allegations of improper loans and benefits provided to former CEO
represented publicly traded company in internal investigation arising out of allegations of improper retaliation under Sarbanes-Oxley.
Speaking Engagements
"Significant Issues in Distressed Debt and Restructurings Explored," The Knowledge Congress Live Webcast, July 22, 2015 (panelist)