Rosemarie Paul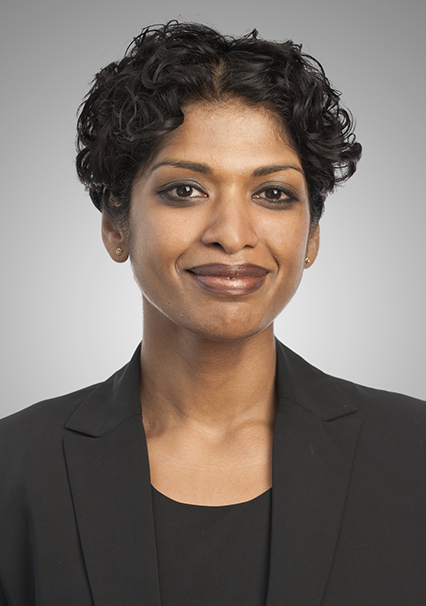 Rosemarie Paul
Rosemarie Paul
t

+44 20.7661.5313

f

+44 20.7012.9601
Practice & Background
Rosemarie Paul advises clients on U.K. financial regulatory matters, with a particular focus on regulatory investigations and enforcement proceedings and on their dealings with the Financial Conduct Authority (FCA) and the Prudential Regulation Authority (PRA). Prior to joining private practice in 2012, Ms. Paul was a member of the Enforcement and Financial Crime Department at the Financial Services Authority (FSA), where she provided legal advice to the investigatory teams within Enforcement Division, led cases through Decision Committee and Upper Tribunal hearings and advised on applications for authorization and Approved Persons.
Ms. Paul has a detailed understanding of the regulators' supervisory process. She assists clients in anticipating and addressing issues that arise under the U.K. regulatory framework and is able to identify how the FCA and PRA regulatory requirements will affect her clients.
Ms. Paul provides assistance to her clients in a number of areas, including:
general FCA and PRA compliance issues
authorizations and approvals
information requests
FCA thematic reviews
interviews
FCA/PRA investigations and enforcement
Regulatory Decisions Committee Hearings
Upper Tribunal Hearings.
During her time at the FSA, Ms. Paul advised on evidential case reviews and settlements and was involved in interviewing applicants for FSA Approval, regulatory proceedings taken against senior SIFs at high impact institutions, analysis and advice on CASS issues and preparing and presenting cases before the Regulatory Transactions Committee, the Regulatory Decisions Committee and the Upper Tribunal.
Ms. Paul's first-hand experience at the FSA gives her an excellent insight into the way enforcement proceedings are conducted. Thus, she is able to give her clients practical, realistic and effective advice in dealing with and managing regulatory investigations. Because of her background at the FSA, Ms. Paul is able to help her clients interact positively with the regulators, facilitating greater cooperation and a positive relationship. Legal 500 praises Ms. Paul for her "impressive work ethic, her attention to detail and ability to see the big picture beyond the detail." Legal 500 also praises Ms. Paul for her "genuine interest behind the FCA's "behavioural economics focus" and has read around this."
Chambers UK recognizes Ms. Paul as a "powerful lawyer" who is hailed as "very smart and a very good advocate," as well as being "very knowledgeable about the regulations." She is also noted as "pragmatic, very sharp and patient. She has a great manner with clients and she is empathetic but no-nonsense, which is a terrific combination."
Ms. Paul is actively involved in Akin Gump pro bono projects with Lawyers without Borders. Ms. Paul was part of the LWOB teaching faculty that conducted an advocacy training programme in Kenya for prosecutors, magistrates and Wildlife Service officers and has also been involved in LWOB educational programmes about human trafficking in Africa.
Awards & Accolades
Chambers UK

, "Leaders in Their Field," Financial Services: Contentious Regulatory

Legal 500 UK, Ranked as a "New Generation Lawyer" in Financial Services Regulatory: Contentious