Stan Chiueh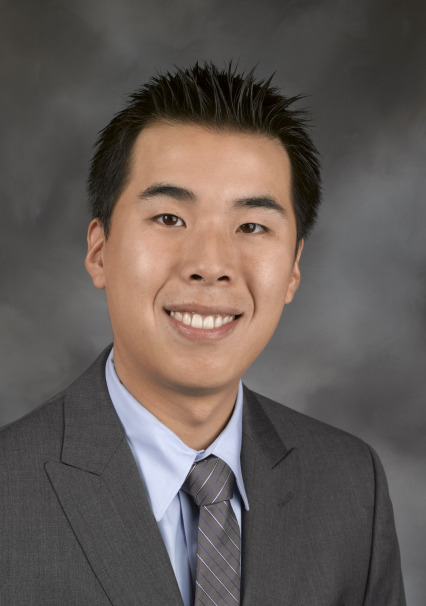 Stan Chiueh
Stan Chiueh
t

+1 212.872.7444

f

+1 212.872.1002
Stan Chiueh is a counsel in the firm's litigation group. Mr. Chiueh's practice focuses on white collar defense as well as complex civil litigation and arbitration on behalf of global financial institutions, private equity and investment management funds, and many other large public and private companies, as well as individuals.
Practice & Background
Mr. Chiueh has advised institutional and individual clients in connection with numerous investigations conducted by federal, state, and international agencies and authorities, including the U.S. Securities and Exchange Commission, the U.K. Financial Conduct Authority, the Federal Reserve, the New York Department of Financial Services, and several United States Attorney and district attorney offices. In connection with these matters, Mr. Chiueh has developed experience in a wide array of matters, including insider trading, market manipulation, anti-money laundering and Bank Secrecy Act controls, and investment advisory compliance and regulation.
In addition, Mr. Chiueh has substantial experience in a wide variety of litigation and arbitration matters at both the federal and the state level, including disputes relating to complex commercial contracts, fiduciary duty breach and corporate waste allegations, pension plan contribution obligations, and numerous bankruptcy-related matters.
Mr. Chiueh graduated cum laude from Harvard Law School in 2011, where he was a senior online editor for the Harvard Law and Policy Review. He graduated cum laude from Yale University in 2008, receiving a B.A. with distinction in Ethics, Politics & Economics as well as International Studies.
Mr. Chiueh is also currently a member of the New York office's hiring committee.
Representative Matters
Mr. Chiueh's recent representations include:
Representing an international hedge fund in simultaneous SEC and FCA investigations regarding compliance with securities and investment advisory laws.
Representing a hedge fund in an SEC investigation regarding compliance with insider trading and market manipulation laws.
Representing a global financial institution in connection with DOJ, FINRA and New York DFS inquiries and investigations regarding client monitoring, internal controls, and trade reporting.
Representing the general manager of an international financial institution's New York branch in connection with investigations by the Federal Reserve and New York DFS regarding compliance with anti-money laundering and Bank Secrecy Act laws.
Representing a major international gaming operator in connection with numerous litigation and arbitration disputes in connection with contractual obligations, pension plan contributions and state regulatory and licensing processes.
Representing an investment fund in a London-seat ICC arbitration and related litigation in New York and London in connection with a dispute over the fund's investment in a Turkish company.
Representing a large global telecommunications provider in a London-seat arbitration in connection with a $19 billion merger.
Representing a university investment fund in several litigations in connection with claims for recovery of alleged short-swing profits under Section 16(b) of the Securities Exchange Act.
Representing a private equity fund in a putative class action shareholder suit in connection with the client's acquisition of a New York life insurance company.
Representing a specialty finance company in a fraudulent conveyance action in connection with a recapitalization and sale of a dialysis company.
Mr. Chiueh also devotes a significant amount of his practice to community service and pro bono matters. His recent pro bono representations include:
Preparing and submitting an amicus brief to New York's highest court on behalf of a coalition of over 50 national and local bar associations, advocacy organizations, and law professors. The coalition's brief argued, and the court agreed, that excluding jurors from different races based on their dark skin color violates the New York Equal Protection Clause and Civil Rights Law.
Representing an individual in a civil suit in the S.D.N.Y. against claims of assault, malicious prosecution, defamation and employment discrimination.
Representing an individual in successfully applying for asylum from the Russian Federation.
Representing a not-for-profit dance theater in successfully obtaining approval from the New York Attorney General to sell a Manhattan dance studio.
Representing a church in Harlem in connection with a joint venture to develop a state-of-the-art K-8 charter school on a vacant lot owned by the Church, including obtaining all necessary approvals from the New York Attorney General.
Community Involvement
Mr. Chiueh also currently leads the New York Office's coaching and mentoring partnership program with the Bronx High School of Science Moot Court and Mock Trial teams, which won the 2016 New York City Mentor Moot Court competition.