Steven P. Otillar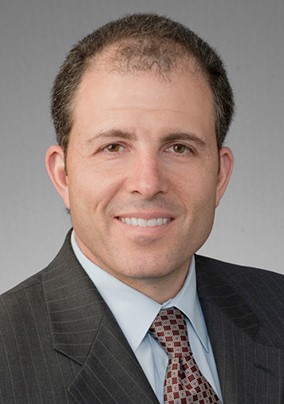 Steven P. Otillar
Steven P. Otillar
t

+1 713.250.2225

f

+1 713.236.0822
Practice & Background
Steven P. Otillar has been representing clients in the development, finance, acquisition and divestiture of domestic and international energy projects for over 20 years, with a particular emphasis on upstream projects in emerging markets.
He counsels clients on obtaining rights to develop oil and gas projects around the world. He regularly negotiates and structures a variety of investment vehicles – including joint ventures, joint operating agreements, participation agreements, farm-in/farm-out agreements, shareholder agreements, alliance agreements, teaming agreements and joint bidding agreements – relating to the development of major energy and infrastructure projects. Mr. Otillar also represents clients with the underlying tender, construction, engineering and procurement documentation for on-shore and offshore energy projects.
Mr. Otillar is currently the President the Association of International Petroleum Negotiators, is a former chair of the HBA International Section and executive committee member of the Texas Bar International Section. He currently serves on the Executive Committee of the Institute of Energy Law, serving on the Strategic Planning Committee and as the chair of the Programs Committee. He is also an editor of the Journal of World Energy Law & Business Law.
Mr. Otillar received his B.A. cum laude, with honors, from Southwestern University in 1992 and his J.D. cum laude from the University of Houston Law Center in 1995, where he was elected to the Order of the Coif. Prior to joining Akin Gump, he was a partner at a leading international law firm.
Representative Matters
Mr. Otillar's recent representative matters include:
representing a client regarding unitization matters in Mexico
representing several clients negotiating joint operating agreements with Petroleos Mexicanos, including a super major as well as a smaller independent
representing an independent oil and gas company with establishing a branch in Argentina and efforts to secure an unconventional exploration and production block in the Vaca Muerta
advising a major service company with the negotiation and structuring of a multi-billion dollar investment with PetroAmazonas in Ecuador
advising a major oil and gas refiner with the development and financing of an upgrader in the Caribbean
advising a downstream energy company with respect to the acquisition of several oil and gas blocks in South America, and the conversion of the company into a fully integrated oil and gas company
advising several private-equity backed companies with the acquisition and divestiture of multiple onshore, unconventional oil and gas assets throughout the United States
presenting an unofficial committee of bondholders regarding the restructuring of a major offshore drilling company, including the subsequent liquidation of dozens of drilling rigs and lift boats around the world
representing an unofficial committee of bondholders with respect to the potential restructuring of their holdings in an international offshore drilling company
advising a Mexican governmental agency regarding the implementation of energy reforms for the country's first international oil and gas licensing round
representing a sovereign wealth fund with an equity investment into a midstream gas pipeline company in Mexico
representing an international oil and gas company with the negotiation of a charter party and services agreement for the acquisition of 3D seismic offshore Brazil
representing one of the largest oil producers in the Gulf of Mexico with a suite of agreements for the development, construction and installation of two large fixed-leg offshore oil and gas platforms
representing a major international oil and gas company with a farm-in transaction to acquire interests in multiple exploration and production blocks in offshore Ghana
representing an NYSE energy company with the divestiture of all oil and gas operations in Brazil, including multiple offshore exploration and production concessions
representing a small exploration and production company with the negotiation of multiple host government granting instruments in multiple jurisdictions in sub-Saharan Africa
representing a large publically traded oilfield services company with alternative vendor participation programs in multiple jurisdictions to acquire equity and participating interest shares of oil and gas exploration projects in Malaysia, including offshore and onshore distribution infrastructure
representing a large US independent oil and gas producer with the divestiture of US oil, gas and coalbed methane assets valued at over $1.3 billion, including hundreds of wells and extensive oil and gas transportation, processing and treatment facilities
representing an oil field services company with the acquisition of an existing drilling rig, as well as the construction of a new-build jack up for use in West Africa
representing a US company with the successful bid for an integrated services contract in Mexico for rights to operate oil and gas production fields for PEMEX
representing a large private-equity backed energy company in the divestiture of multiple leases, platforms and pipelines in the Gulf of Mexico
representing a NYSE energy company in the divestiture of assets in the Powder River Basin, including deep rights in the Niobrara, valued at over $350 million
representing a publicly traded company in the farm-out and development of a large coal bed methane project in the People's Republic of China, including negotiation of a production-sharing contract, compression agreements, gas sales agreements and long-term transportation agreements
representing a NYSE energy company in the divestiture of its natural gas pipeline and compression assets in Mexico
representing a large independent in several farm-ins for unconventional resource development in Argentina
representing an international oil and gas company in its development of offshore oil and gas facilities in West Africa, including the charter of an FPSO, O&M services and subsea-EPC agreements
representing a large Japanese conglomerate in the acquisition of non-operating working interests in several offshore blocks in the Gulf of Mexico
advising an international energy company regarding the development of offshore oil and gas processing facilities and related infrastructure in Latin America
representing an international energy company in public tenders in Mexico for the development of natural gas pipelines and downstream energy projects
negotiating an alliance agreement between an international energy company and an EPC contractor for the design and construction of an offshore crude oil and natural gas processing facility in Latin America
representing a US pipeline company with the development, construction, engineering and project finance of a pipeline in Mexico
Awards & Accolades
Recognized as a leading practitioner in Latin America, Energy & Natural Resources by Chambers & Partners
Recognized as a leading practitioner in Latin American Investment by Chambers & Partners Global and Chambers USA
Selected as a Leading Lawyer in Energy by The Legal 500
Selected as Expert Guides' Guide to the World's Leading Energy Lawyers
Selected as Expert Guides' Guide to the World's Leading Lawyers - Best of the Best in Energy
Named to The Legal 500's Mexico Private Practice Powerlist
Selected as a Leading Lawyer in Projects & Energy by The Legal 500 Latin America
Selected by Who's Who Legal as one of the world's leading oil and gas lawyers
Selected as "Who's Who in Energy" by the Houston Business Journal
"Member of the Year" and "President's Award Recipient" of AIPN
Named a "Rising Star" by Texas Lawyer
Named one of Houston's Top Energy Lawyers by H-Magazine
Speaking Engagements
"International Deepwater vs. Onshore US - Considerations in the Decision Making Process", North American Prospect Expo, 2018 NAPE Summit Global Business Conference, Houston, February 2018
"Offshore Mexico E&P: What Operators North of the Border Need to Know", 2018 OCS Advisory Board Workshop Program, The Woodlands, January 2018
"Human Rights & Environmental Disputes", AIPN/ICDR Dispute Resolution Conference, Mexico, 2017
"The Future of Oil and Gas", Rice AIPN, Houston, Texas, 2017
"Update on Mexico: Foreign Investments in PEMex", Texas Land Institute Conference, Houston, Texas, 2017
"Unitization Issues", International Oil & Gas Law, Contracts, and Negotiations Conference, Houston, Texas, 2017
"New Deals and Projects in Mexico's Energy Sector in 2017: US $100 Billion and Counting",IEL 4thMergers, Acquisitions & Divestitures Conference, Houston, Texas, 2017
CFO Roundtable: "Managing the Money, What Keeps You Up at Night?", AIPN International Petroleum Summit, Houston, Texas, 2017
"Deal-Making in a Changing Market", NAPE Summit Global Business Conference & Luncheon, Houston, Texas, 2017
"Special Considerations in Unitization Agreements", Rocky Mountain Mineral Law Foundation, Houston, Texas, 2016
"Promotion of Investments by the National Regulator", First Inter-American Hydrocarbon Regulators' Dialogue, Houston, Texas, 2016
"International Energy Series: Energy Law in Latin America", Houston College of Law, Houston, Texas, 2016
"Upstream Round 1: The Participants' Experience", Institute for Energy Law and ANADE Conference, Mexico City, Mexico, 2016
"Mexican Energy Reform Update", International Law Section, Houston Bar Association, Houston, Texas, 2016
"Comparison of Key Civil and Common Law Concepts in Upstream Agreements", Shell in-house presentation, Houston, Texas, 2015
"Gateway to the Americas, Latin American Investment", Greater Houston Partnership, Houston, Texas, 2015
"Navigating Risks: Practical Cases and Comparative Analysis Impacting the Security of Investments in Hydrocarbon Projects", AIPN International Conference, Mexico City, Mexico, 2015
"Legal Strategies for Challenging Times", UTCLE International Upstream Energy Conference, Houston, Texas, 2015
"Distressed Asset Acquisitions and Divestitures in Sub-Saharan Africa: Strategies for dealing with the low oil price environment", 8th Annual Sub-Saharan Africa Oil & Gas Conference, Houston, Texas, 2015
"Mexico Legal Update", Akin Gump Energy Year in Review, Houston, Texas, 2015
"How to Keep your MOU From Becoming an IOU," ExxonMobil CLE training, Fairfax, Virginia & Houston, Texas, 2014
All day training sessions on International Joint Operating Agreement Transactions and Host Government Granting Instruments for Unconventional Resource Plays, International Law Institute, Washington, DC, 2014
"Latin American Legal Regimes for Unconventional Resource Development," ARPEL LATINVE&P Forum and Exposition, Lima, Peru, 2014
Multi-day training sessions on Host Government Granting Instruments, International Farmout Transactions and Negotiating Joint Operating Agreements, Comisíon Nacional de Hidrocarburos and SENER, Mexico City, Mexico, 2014
All day training sessions on International Farmout Transactions and Negotiating Joint Operating Agreements, International Law Institute, Washington, DC, 2013
UT International Upstream Energy Transactions Conference speaker, "Host Government Granting Instruments: Key Concerns with Unconventional Resource Development", Houston, Texas, 2013
Center for American and International Law 64thAnnual Oil & Gas Law Conference co-chair, Houston, Texas, 2013
"The importance of the Use of the AIPN Model Contacts Used Around the World in the Oil and Gas Industry," AIPN / ITAM, Mexico City, Mexico, 2013
"Career Paths for Young Attorneys in the Energy Sector," 2013 Hartrick Symposium, Tulsa, Oklahoma, 2013
AIPN National Oil Company/Government Conference, co-Chair, and multi-day presenter on "Host Government Granting Instruments," London, England, 2012
"Anti-Corruption Panel, Perspectives from the UK, USA and Brazil," AIPN International Conference, speaker and moderator, Rio de Janeiro, Brazil, 2012
"Joint Operating Agreements: An Analysis of Key Provisions and Concerns from an International E&P Company Perspective," International Law Institute, Washington, DC, 2012
"Mitigation of Risk in International Oil and Gas Projects", NobleLink OTC, Houston, Texas, 2012
"Making a Petroleum Based Economy an Engine for Growth: The Realities of the Resource Curse," PUNUKA Annual Lecture, Lagos, Nigeria, 2012
"International Energy Perspectives: Rise of the NOC," TSU Symposium, America's Energy Plan: From Dinosaurs to the Next Generation, Houston, Texas, 2012
"Comparative Analysis of Host Government Granting Instruments," AIPN & CAIL, Houston, Texas, 2012
"Mitigating Risk in Upstream Projects: Tips, tools and best practices," UTCLE International Energy Transactions, Houston, Texas, 2012
"Farmout Agreements," Rocky Mountain Mineral Law Foundation International Oil & Gas Law, Contracts and Negotiations – Upstream Issues and Agreements, Houston, Texas, 2011
"Joint Operating Agreements: An Analysis of Key Provisions and Concerns from an International E&P Company Perspective," International Law Institute, Washington, DC, 2011
"Host State's Participation in Oil and Gas Projects: Upstream Joint Ventures with Host Governments/NOCs," International Law Institute, Washington, DC, 2011
"Exploration and Production Contracts in the International Context," Barra Mexicana, World Energy Council and AIPN's International Oil & Gas Upstream Contracts Seminar, Mexico City, 2011
"Comparative Analysis of the Integrated Services Contract Model," AIPN Seminar, London, 2011
"Oil and Gas Reforms in Mexico: The New Service Contract Regime," speaker, moderator and conference chair, AIPN Seminar, Houston, Texas, 2011
"Understanding and Working Effectively with Non-Fiscal Provisions of Host Country Granting Instruments," UTCLE International Energy Transactions, Houston, Texas, 2011
"Recent Developments in International Joint Operating Agreements," AIPN Seminar, Rio de Janeiro, Brazil, 2010
"Use and Misuse of International Form Agreements in Oil and Gas Projects," Petrobras University, Rio de Janeiro, Brazil, 2010
"Development of a New Oil and Gas Regime in Brazil," Brazil Country Series, Houston, Texas 2010
"Internationalization of NOCs: IOC and Service Company Interaction Through the Public Tender Process," AIPN Seminar, Madrid, Spain, 2010
"Impacts of Oil and Gas Reforms on International E&P Investment," Hidrocarburos 2010, Mexico City, Mexico, 2010
"2010 EPC Outlook," Infocast Projects and Money Conference, New Orleans, Louisiana, 2010
"Special Considerations in Host Government Granting Instruments," UTCLE International Energy Transactions, Houston, Texas, 2010
Languages
English
Spanish