Sunish Gulati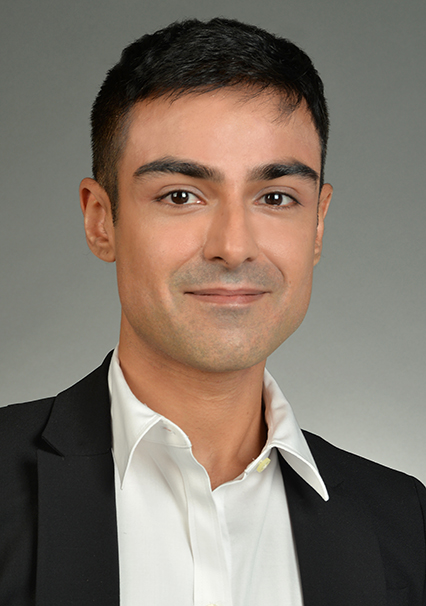 Sunish Gulati
Sunish Gulati
t

+1 212.872.1045

f

+1 212.872.1002
Sunny's preferred pronouns are they, them and theirs.
Sunny Gulati's practice focuses on commercial arbitration, complex commercial litigation and bankruptcy litigation.
Practice & Background
Sunny Gulati has represented corporations, corporate officers and directors, hedge funds, commercial lenders and private equity clients in a wide array of complex commercial litigation and arbitration. Sunny has also represented creditors, bondholders, hedge funds, institutional investors and creditor committees in the full range of complex litigation matters arising in the course of chapter 11 restructurings.
Sunny has significant trial and appellate experience, and has successfully argued appeals before New York state courts and the Second and Third Circuit Courts of Appeals.
Sunny received a B.A. with distinction in 2000 from Yale University and a J.D. in 2003 from the New York University School of Law, where Sunny served as executive editor of the New York University Law Review.
Representative Matters
Sunny Gulati's recent engagements include:
representing a consortium of hedge funds and private equity funds in a fraudulent conveyance action relating to a $2 billion leveraged recapitalization
representing trust fiduciaries in multiple trust litigations and accounting proceedings
representing an ad hoc committee of senior noteholders of Genco Shipping & Trading Ltd, (In re Genco Shipping & Trading Ltd, Case No. 14-11108 (SHL) (Bankr. SDNY 2014)
representing Bayside Capital, Inc. in connection with the restructuring of The Dolan Company
representing the Official Committee of Unsecured Creditors of Excel Maritime Carriers Ltd. (In re Excel Maritime Carriers Ltd., Case No. 13-23060 (RDD) (Bankr. SDNY 2013)
representing a foreign oil company in an international securities fraud class arbitration
representing largest holder of pre-LBO debt in the chapter 11 cases of Tribune Company
representing indenture trustees in high-profile, multidistrict fraudulent transfer class action against former shareholders of Tribune Company
representing multi-national commodities and energy companies in action involving alleged breaches of representations relating to sale of several South American companies
representing the Official Committee of Unsecured Creditors of Chemtura Corporation
representing an informal committee of secured lenders of Philadelphia Newspapers, LLC
representing the Official Committee of Unsecured Creditors of Allegiance Telecom
representing German banking corporation in multiple mortgage-related litigations
pro bono representation of the NAACP and minority students in appellate litigation involving the constitutionality of the No Child Left Behind Act.
Speaking Engagements
Sunny Gulati participated in a two-part CLE series titled "Litigation Issues in Bankruptcy."
Languages
Hindi