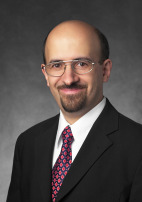 Vladimir Fet
Vladimir Fet
t

+1 310.552.6616

f

+1 310.229.1001
Vladimir Fet is a member of the global project finance practice and he focuses on domestic and international business transactions.
Practice & Background
Mr. Fet has represented project developers, investors and lenders in connection with the development, construction and financing of renewable energy projects in the United States and abroad. He has also represented U.S. and international oil and gas exploration and production companies in connection with global asset acquisition and LNG trade.
Mr. Fet received his J.D. cum laude in 2004 from the University of Houston Law Center, where he served as notes and comments editor of the Houston Business and Tax Law Journal. He received his B.A./M.A. cum laude in English from Moscow State University in 1987.
Representative Matters
Mr. Fet's recent engagements include representing:
SunPower Corporation and NRG Energy in connection with the financing of the California Valley Solar Ranch, a 250 MW solar photovoltaic project located in San Luis Obispo, California. Financing of this project included a $1.237 billion construction and permanent loan guaranteed by the U.S. Department of Energy. This financing was one of the largest and one of the last projects to receive a loan guaranty under the loan guaranty programs established by the 2009 American Recovery and Reinvestment Act
a renewable energy developer in the development and financing of the 72-MW San Jacinto-Tizate Geothermal Power Project located in Nicaragua
a developer in the sale of development assets for a wind farm project located in Archer County, Texas
a major power company in its acquisition of a 25 percent ownership interest in an 800-MW gas-fired power generation facility
a major bank in its participation in over $1.2B project financings of several wind projects
an international bank in the lease financing of a portfolio of commercial distributed generation solar projects developed and installed by SolarCity, located on multiple properties and selling power to a large U.S. retailer
the project developer in the development and financing of a 94-MW hydroelectric power project located in Guatemala.