Bruce S. Mendelsohn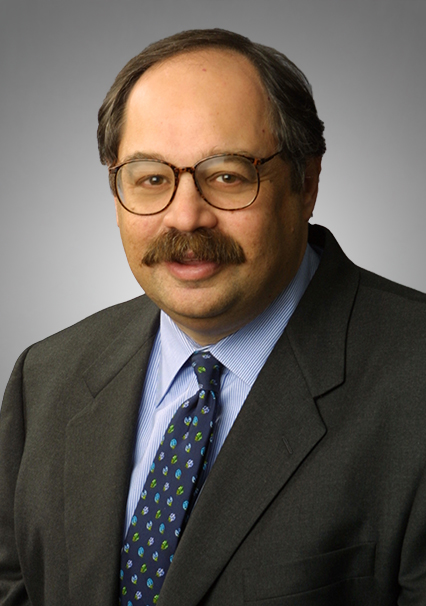 Bruce S. Mendelsohn
Bruce S. Mendelsohn
t

+1 301.983.2177

f

+1 202.887.4288
M +1 202.390.0648
Bruce S. Mendelsohn retired from the partnership at the end of 2017. He was a partner in the firm's Washington, DC, and New York offices, focusing on securities matters, corporate governance, mergers and acquisitions, and counseling boards of directors and board committees.
Practice & Background
Mr. Mendelsohn held various management positions in the firm, including head of the firm's securities and corporate finance practice, member of the management committee and head of the Washington, D.C. corporate practice.
Mr. Mendelsohn has extensive experience in public and private offerings of debt and equity securities, representing both issuers and underwriters. His practice also involved mergers and acquisitions of both public and private companies, as well as related regulatory issues. He also represented boards of directors, audit committees and special committees on sensitive corporate governance and disclosure issues and has conducted a number of internal investigations for major corporations concerning issues related to accounting, related party transactions, disclosure and the Foreign Corrupt Practices Act. He has also represented corporations and individuals in investigations and inquiries by the SEC, FINRA, NYSE and Nasdaq and with respect to internal investigations.
Prior to joining Akin Gump in 1983, Mr. Mendelsohn held various positions at the Securities and Exchange Commission, including Chief of the Office of Regulatory Policy in the Division of Investment Management (1982-1983) counsel to Commissioner John R. Evans (1980-1982) and attorney-advisor and special counsel in the Division of Corporation Finance (1977-1980).
Mr. Mendelsohn was often quoted by major publications and news sources on securities and corporate governance matters.
Mr. Mendelsohn received his B.A. with honors in 1974 and his J.D. with honors in 1977 from the University of Maryland, and is a member of Beta Gamma Sigma, the national business honor society.
Community Involvement
Mr. Mendelsohn has been involved in community, civic and charitable activities that have included being a member of the Board of Visitors of the University of Maryland School of Law.
Awards & Accolades
The International Who's Who of Capital Markets Lawyers (2016)
The Best Lawyers in America(2006-2015)
The Best Lawyers in America: Securities Regulation(2017 and 2018) The International Who's Who of Business Lawyers (2007)
The International Who's Who of Capital Markets Lawyers (2007)
The Who's Who Legal – Compendium Edition (2017)
Speaking Engagements
NACD's "Top Ten Topics for Directors" series
IIR's Annual Private Equity Markets Summit
NYSE Corporate Directors Institute at Southern Methodist University's Dedman School of Law
Annual Conference of the Association of Corporate Counsel
Texas General Counsel Forum
American Bar Association Annual Meeting, Section of Public Utility, Communications & Transportation Law
The Today Show and NBC Nightly News.