Daniel L. Cohen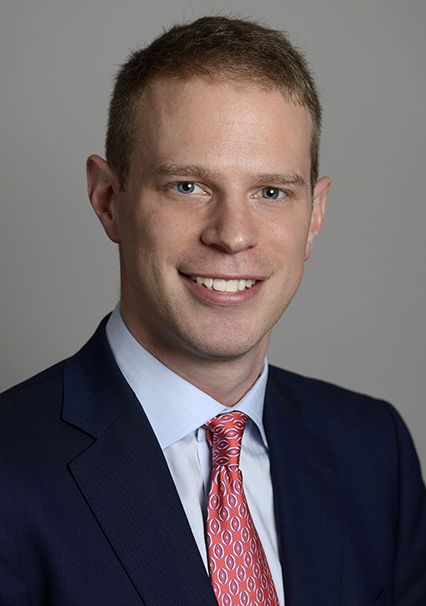 Daniel L. Cohen
Daniel L. Cohen
t

+852 3694.3032

f

+852 3694.3001
Daniel Cohen is a Partner with Akin Gump Strauss Hauer & Feld LLP (a limited liability partnership registered under the laws of Texas, USA) and a consultant in the firm's Hong Kong office.
Practice & Background
Mr. Cohen acts for investment firms, corporations and insolvency office holders on a range of contentious matters in the Asia-Pacific region concerning, among other things, debt and equity investments, restructurings, bondholder disputes, shareholder actions and activism campaigns, commercial fraud and securities laws and market abuse matters. Mr. Cohen's engagements are typically cross-border in nature and raise complex jurisdictional, regulatory and enforcement issues.
Mr. Cohen is admitted in England & Wales and Hong Kong and has significant experience litigating before the courts in those jurisdictions, as well as coordinating proceedings on behalf of international clients before courts in other Asia-based and European jurisdictions.
Representative Matters
Mr. Cohen's recent engagements include:
advising a US hedge fund in connection with its rights and remedies as a shareholder of The Bank of East Asia, Limited and representing the fund in shareholder inspection and unfair prejudice petition proceedings before the High Court of Hong Kong
acting for an investment firm on multiple enforcement proceedings before the courts in Hong Kong and the PRC in relation to a defaulted loan to a PRC based property developer
representing a US bank in proceedings before the Hong Kong High Court in relation to a fraudulent transfer of funds
advising investment firms in connection with distressed debt issues and shareholder activism campaigns in several jurisdictions in Asia
acting for certain partners of Deloitte in their capacity as administrators of a company with significant mining assets in Sierra Leone in relation to office holder recognition and assistance proceedings in Hong Kong
acting for a hedge fund in pre-action discovery proceedings in Australia concerning breaches of an exclusivity agreement relating to an aborted multi-million dollar financing transaction and lending arrangement
advising a multinational Japanese corporation in proceedings before the High Court of the Solomon Islands relating to the grant of high-value mining licenses
acting for a lender to a PRC solar corporation in debt recovery proceedings before the High Court of Hong Kong
advising an investment firm in connection with a UK Insolvency Service led investigation into the collapse of a major corporation
providing strategic advice to the joint liquidators of a global financial institution in relation to a distressed Indonesian equity investment
acting on behalf of holders of foreign currency convertible bonds issued by an Indian corporation in proceedings before the English High Court
acting on behalf of 85 financial institutions as bondholders of the Icelandic banks in their challenge to depository priority and the emergency legislation enacted by the Icelandic government in the wake of the 2008 financial collapse
acting on behalf of holders of debt issued by Bank of Ireland (UK) Holdings Plc in relation to a potential Subordinated Liabilities Order
providing strategic advice to holders of sovereign debt issued by Cyprus in relation to potential claims in a Eurozone bail out scenario
acting for the liquidators of Sea Containers in High Court proceedings in connection with the resolution of complex pensions and employment related issues
acting on behalf of an ad hoc committee of holders of bonds issued by Elektrim Finance B.V. before the English High Court and Court of Appeal in a damages claim for breach of an equity-kicker contingent payment (obtained a €185 million damages award)
advising numerous financial institutions in relation to prime broking, derivative and bond claims following the collapse of Lehman Brothers
acting on behalf of an investment manager of life insurance products in relation to claims of mismanagement
acting on behalf of a private equity fund in High Court proceedings brought in connection with disputed interests in a carry vehicle.
Speaking Engagements
Presented to various funds in Hong Kong - Risk management issues in relation to market abuse and insider dealing laws - February, May and November 2016
Presented to The Singapore Lunch Circle – A refresher on insider trading and related risk management issues, October 2016
Presented at an Akin Gump Hong Kong Regulatory Breakfast Briefing – The developing scope of Hong Kong insider dealing laws, September 2016
Presented to a number of firms in Beijing – Beijing Contract Workshop: What does your contract mean?, June 2016
Presented to an investment fund in Singapore - Insider trading: A comparative analysis (focusing on the enforcement regimes in Hong Kong, Singapore, Australia, Japan, U.K. and U.S.), May 2013
Presented to a financial institution client - Key cases of 2013, May 2014
Presented to the Hong Kong Corporate Counsel Association - Key cases of 2012, January 2013
Presented to a number of investment banks - What does your Contract Mean?, Autumn 2012