Daniel J. Micciche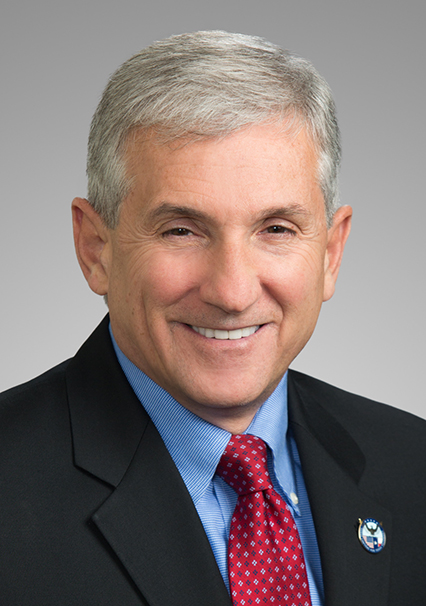 Daniel J. Micciche
Daniel J. Micciche
t

+1 214.969.2797

f

+1 214.969.4343
Daniel J. Micciche has extensive experience in tax and business planning for acquisitions, divestitures and specialized capital structure planning, as well as in the formation and operation of corporations, partnerships and limited liability companies. He also represents clients in federal and state tax controversy matters.
Practice & Background
Mr. Micciche received his B.A. with highest honors from Stony Brook University, where he was a member of Phi Beta Kappa. He received his J.D. from the University of Chicago Law School. He is a member of the Texas and New York bars.
Mr. Micciche chaired the Section of Taxation of the State Bar of Texas from 2008-2009. He served as chair of the Tax Section of the Dallas Bar Association in 2001.
In 2008, he was elected by the Council of Chairs of the State Bar of Texas to serve a three-year term as one of its six representatives on the State Bar of Texas Board of Directors. He served on the Comptroller's Tax Advisory Group under three different Comptrollers. Mr. Micciche is a frequent lecturer and speaker and has served on the faculty of numerous seminars.
Mr. Micciche has been recognized in The Best Lawyers in America and in Chambers USA: America's Leading Lawyers for Business, as well as D Magazine. He has also been recognized in the Guide to the World's Leading Tax Advisers (Legal Media Group) and in Texas Super Lawyers. In addition, Mr. Micciche was named as one of the Top 100 Lawyers in the Dallas/Forth Worth region in "Texas Super Lawyers 2007" published by Super Lawyers Magazine. Mr. Micciche was recommended by Practical Law Company as one of the top 10 tax lawyers in Austin, Dallas and Houston.
Mr. Micciche is a 1999 graduate of the Greater Dallas Chamber's Leadership Dallas Program and the Leadership Arts Program of the Dallas Business Committee for the Arts, 1998.
Mr. Micciche chaired Akin Gump's School Partnership Program with James Fannin Elementary School in Dallas. He is the founder and chair of the Akin Gump CLE Series for In-House Counsel in Dallas. He chaired the Dallas office's associates and counsel committee for over ten years and serves on the firm's pro bono and retirement committees. He also is currently a member of the Dallas office's diversity committee. He served as the hiring partner for the firm's Dallas office from 1995-2002 and on the associate and counsel compensation committee for more than 10 years. He also coordinated the associate and counsel evaluation process in the Dallas office for many years.
In 2006, Mr. Micciche received the firm's first Partner Recognition Award for his mentoring of counsel and associates and the firm's Pro Bono Partner of the Year Award. In 2010, he became the 11th lawyer inducted into the firm's "Pro Bono and Public Service Hall of Fame" based on his contributions to pro bono and community service throughout his legal career.
Community Involvement
Mr. Micciche's community, civic and charitable activities include:
President, Dallas Independent School District Board of Trustees
Board of Directors member, American Red Cross Dallas
former vice chair of Texas C-BAR (Community Building through Attorney Resources), a pro bono organization
former board of directors member of the American Foundation for the Blind-Southwest Region
former member of the School Finance Task Force of the Greater Dallas Chamber.