Daniel L. Moffett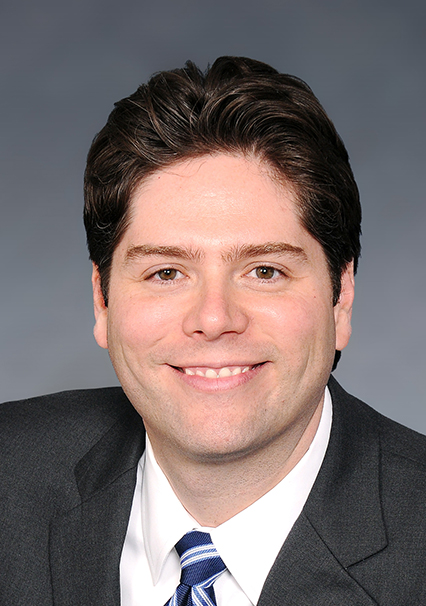 Daniel L. Moffett
Daniel L. Moffett
t

+1 210.281.7155

f

+1 210.224.2035
Daniel L. Moffett's practice encompasses all aspects of intellectual property (IP) procurement and protection, with a focus on complex patent, trade secret and trademark litigation.
Practice & Background
Mr. Moffett is an experienced trial lawyer who has served as lead technical counsel in cases involving claims of patent infringement, antitrust violations and theft of trade secrets. He also has first-chair experience representing clients before the Patent Trial and Appeal Board in inter partes review proceedings. In connection with these litigation matters, Mr. Moffett has experience in all aspects of IP litigation, including the examination and cross-examination of witnesses at trial, taking and defending key depositions, Markman proceedings, summary judgment, arbitration and appeal work. Mr. Moffett's litigation experience involves a diverse group of clients, including clients in the medical device, biotechnology, animal genetics, digital communications, database software, Internet software, retail grocery, restaurant and entertainment industries.
In addition to district court and patent office litigation, Mr. Moffett's practice includes prosecution of trademark applications; licensing and assignment of patents, trademarks, copyrights and other IP; and counseling clients regarding intellectual property matters. He also chairs the San Antonio office's Associate and Counsel Committee.
Mr. Moffett received his J.D. with high honors in 2005 and his B.S. in microbiology in 2000 from the University of Texas at Austin. At the University of Texas School of Law, he was an articles editor on the Review of Litigation and a member of the Order of the Coif.
Representative Matters
Mr. Moffett has represented a wide array of individuals and corporations in connection with IP matters, including:
a major original design manufacturer against a competitor in a patent infringement lawsuit in the Eastern District of Texas; obtained a complete defense verdict in a jury trial on four patents related to digital television technology
a global medical technology company and top-ranked university in multiple patent infringement lawsuits against competing global medical device manufacturers
a leading social gaming company in a patent infringement lawsuit in the Eastern District of Texas; obtained a complete defense verdict of noninfringement in a jury trial on two patents
an animal genetics company in two lawsuits involving patent infringement, antitrust, and trade secret issues in the District of Colorado and the Western District of Wisconsin; obtained favorable verdicts, including findings that the patents were valid and infringed in each case
a software development company in patent infringement litigation in the Eastern District of Texas
a telecommunications device company in multiple inter partes review proceedings before the Patent Trial and Appeal Board
a leading insurance and financial services provider in successfully protecting its trademark rights in multiple matters in the Western District of Texas and state court, including through obtaining permanent and temporary injunctions
a major retail grocery store operator in obtaining a judgment as a matter of law of no infringement in a declaratory judgment action in the Western District of Texas
an international restaurant and concert venue chain in protecting its trademark rights, including obtaining permanent injunctions against various entities as part of Federal Lanham Act litigation and proceedings in the Patent and Trademark Office
a global biotechnology company in successfully invalidating a potential competitor's patent claims in an inter partes review
various inventors in obtaining patents in a wide variety of technologies
various large corporations in preparing and negotiating complex IP licenses
various corporations in obtaining federal trademark registrations.
Community Involvement
Mr. Moffett actively serves his community in numerous ways, including:
serving as sponsorship chair for the Annual St. Jude Texas Hold 'Em Tournament and Benefit raising money for St. Jude Children's Research Hospital
providing pro bono legal services in IP and family law matters.
Awards & Accolades
Mr. Moffett was named a "Rising Star" in the field of IP litigation in a survey of Texas lawyers designed to identify the top young lawyers in Texas every year since 2012.