David N. Sewell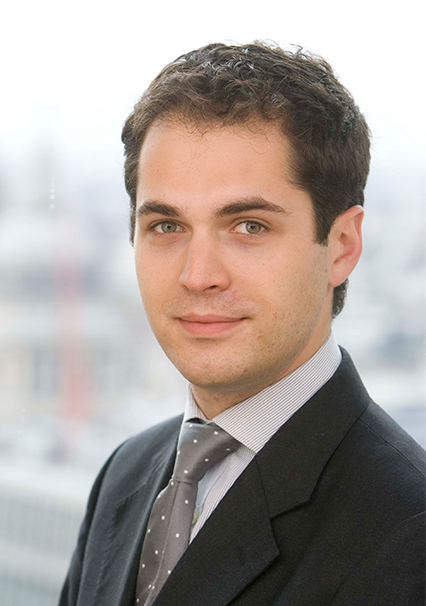 David N. Sewell
David N. Sewell
t

+44 20.7012.9648

f

+44 20.7012.9601
David Sewell's practice focuses on cross-border mergers and acquisitions, joint ventures and private equity transactions.
Practice & Background
Prior to joining Akin Gump, Mr. Sewell trained at another leading international law firm in London. His training involved an eight-month secondment to the firm's Moscow office.
Mr. Sewell received his LL.B. with honors in English and European law from Queen Mary, University of London and the Humboldt University of Berlin in 2003. He subsequently completed the legal practice course at the College of Law in London. He was admitted as a solicitor in England and Wales in 2007.
Representative Matters
Mr. Sewell's recent engagements include:
advising global telecoms operator VimpelCom in relation to the $2.6 billion disposal by its Egyptian-listed subsidiary Global Telecom Holding of a 51 percent stake in Orascom Telecom Algérie, the leading Algerian mobile telecommunications operator, to the Algerian National Investment Fund
advising Bridas, Argentina's second largest oil producer, on its formation of a joint venture with the China National Offshore Oil Corporation for $3.1 billion
advising Bridas on its agreement to acquire joint venture partner BP's stake in Pan American Energy for $7.059 billion
advising AF Telecom on the approximately $8.5 billion shareholder restructuring of MegaFon, Russia's second largest mobile phone operator
advising VimpelCom, one of the world's largest telecommunication services operators, on a series of acquisitions and joint ventures in Russia, Kazakhstan and Kyrgyzstan
advising Hillwood International Energy, an independent oil and gas exploration and production company, on the sale of 20 percent (and, subsequently, an additional 10 percent) of its interest in the Sarsang licence area of Kurdistan to Maersk Oil
advising Celtique Energie, a U.K.-based petroleum exploration and production company with assets in seven jurisdictions, on various transactions, including a private equity investment of up to $100 million
advising Riverstone, a leading global private equity firm, on its formation of Velocita Energy Developments to develop, construct and own European wind projects
advising Coalco, a leading Russian real estate investment and development company, on its joint ventures with AIG/Lincoln to finance, design and construct the White Square and White Gardens office complexes in central Moscow
advising Coalco on its sale of an interest in the White Square and White Gardens office complexes to VTB Capital.
Languages
German