Edward Alan Woods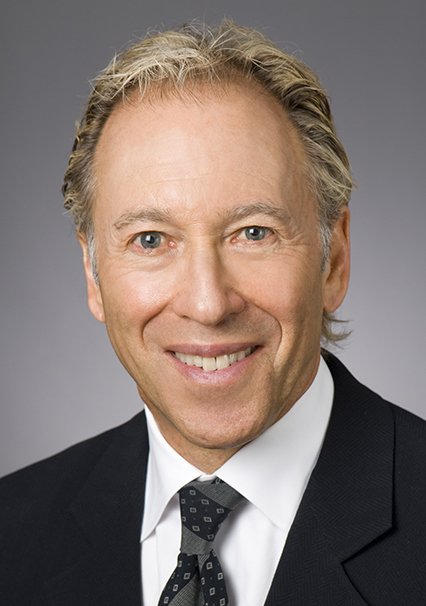 Edward Alan Woods
Edward Alan Woods
t

+1 310.229.1000

f

+1 310.229.1001
M +1 310.429.6667
Edward A. Woods retired from the partnership in 2017. His practice focused on complex commercial litigation and entertainment litigation in state and federal courts, as well as in arbitration.
Practice & Background
Mr. Woods' practice includes representation of entrepreneurs, manufacturers, retail establishments, real estate developers and syndicators, entertainers, film production and distribution companies, lawyers and law firms.
He is admitted to practice before all California courts, the 9th Circuit Court of Appeals and the U.S. Supreme Court
Mr. Woods received his J.D. from UCLA in 1972, was a member of the UCLA Law Review and was elected to the Order of the Coif. As an undergraduate, he attended the University of California at Berkeley and UCLA, receiving a B.A. in film from UCLA in 1968. In 1968 and 1969, he served as a Peace Corps volunteer in Libya.
Representative Matters
Mr. Woods' representative matters include:
representing the trustees of a half-billion-dollar trust as defendants in a four-week jury trial focused on whether the trust had breached its promissory note and security agreement with plaintiff (a private third-party company), in which a complete defense verdict was rendered. Plaintiff was seeking $400 million in damages
obtaining a $60 million verdict in a partnership dissolution case involving one of the most successful and popular denim jeans companies in the country
obtaining a seven-figure verdict representing a nationally known designer and manufacturer of women's handbags, belts and accessories against its importing agent
representing a large law firm and its name partners sued by another partner for pregnancy discrimination; after a one-month trial, the jury returned a defense verdict as to the firm and all individuals
obtaining summary judgment on behalf of a major television producer and his wife who were sued for malicious prosecution
representing a former ambassador and member of the peerage against real estate syndicators for misappropriation and diversion of investment, recovering the entire investment and attorneys' fees
defeating claims of the Federal Trade Commission and a large pharmaceutical company seeking to enjoin advertising and sale of over-the-counter products
successfully representing the estate of Elvis Presley in establishing that the right of publicity survives an entertainer's death
successfully representing plaintiff in a legal malpractice action that settled for mid-eight figures
defeating an injunction sought by a celebrated rap artist against the producer of a documentary film
obtaining a favorable settlement for Guess against K-Mart and others for trademark misappropriation
serving as counsel for trustees of Mark Hughes Family Trust (created by the founder of Herbalife) in the largest probate litigation in Los Angeles
obtaining summary judgment against the government on a False Claims Act case involving the largest beef recall in history in which the government was seeking over $300 million against his clients.
Community Involvement
Mr. Woods is involved in numerous community, civic and charitable activities that include being a member of the:
KCRW Foundation Board of Directors
Phase One Board of Directors
Schireson Associates Board of Advisors
Your Golden Ticket Board of Advisors.
Awards & Accolades
Ranked as an AV Preeminent Attorney by Martindale-Hubbelland also named to the Judicial Edition in 2017
Designation as one of the Best Lawyers in America in Commercial Litigation for 2010-2018
Inclusion in Southern California Super Lawyers (2004 – 2017)
Inclusion in Super Lawyers Business Edition for Business Litigation, 2013
Inclusion in Daily Journal "Top Verdicts" of 2012 for "Top Defense Verdicts" in the successful and precedent-setting representation of the trustees in the $380 million suit filed by Zacadia Financial Ltd. in the case of the estate of the Herbalife founder
Inclusion in Daily Journal "Top Verdicts" of 2010 for "Top Defense Verdicts" in the successful representation of the Mark Hughes Family Trust in opposing claim for more than $3 million in legal fees by attorneys for the guardian of the estate.
Speaking Engagements
Panelist, "Navigating the Minefields of Fiduciary Liability and Founder/Fund Transactions." Akin Gump Seminar, New York, NY (October 7, 2015)