Andy Rosbrook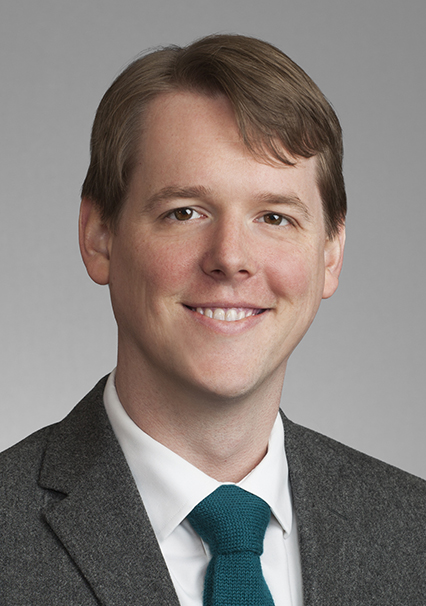 Andy Rosbrook
Andy Rosbrook
t

+1 210.281.7026

f

+1 210.224.2035
Andy Rosbrook is a lawyer in the firm's intellectual property (IP) practice, where he focuses on complex patent litigation. He has represented clients in every phase of litigation in federal court, from presuit investigations all the way through postverdict motions.
Practice & Background
Mr. Rosbrook is an experienced trial lawyer who has served as counsel in cases involving patent infringement, theft of trade secrets, breaches of confidentiality and antitrust violations. Mr. Rosbrook has experience representing his clients in all aspects of IP litigation, including cross-examination of witnesses at trial, taking and defending key depositions, summary judgment proceedings, claim construction and post trial motions. He has represented clients from a number of industries with diverse technologies, including database software, animal genetics and wireless networking.
In addition to district court litigation, Mr. Rosbrook's practice includes prosecution of trademark applications, licensing of software and IP, and counseling of clients regarding IP matters.
Mr. Rosbrook received his J.D. with honors in 2009 and his B.S. in physics in 2005 from the University of Texas at Austin.
Representative Matters
Mr. Rosbrook's recent engagements include:
representing an agricultural biotechnology firm in the Western District of Wisconsin, where the client asserted claims of patent infringement and trade secret misappropriation, while simultaneously defending against claims that the client's patent acquisition practices violate antitrust laws
enforcing a portfolio of 10 patents in the District of Colorado against a licensee who violated the terms of the license agreement with the client, while simultaneously defending against claims of patent misuse and anticompetitive conduct
defending one of the nation's largest wireless carriers against claims of infringement for patents involving secure access to protected networks
enforcing IP rights against a client's former employees who used the client's patents and trade secrets to develop a competing product
defending in arbitration against a claim of underpayment of patent royalties
defending a leading managed hosting company in a patent infringement case in the District of Delaware on multiple patents involving distributed computing.