Hans Christopher Rickhoff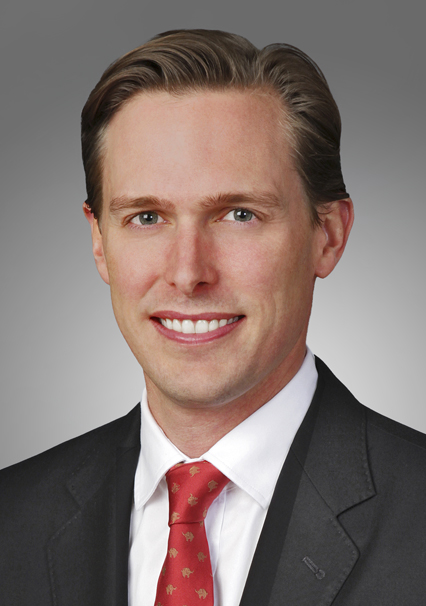 Hans Christopher Rickhoff
Hans Christopher Rickhoff
t

+1 202.887.4145

f

+1 202.887.4288
Hans Christopher Rickhoff represents clients in legislative, regulatory and administrative matters at the federal, state and local levels. Mr. Rickhoff also advises foreign sovereigns on U.S. foreign policy matters, including development and implementation of strategies to enhance their relationships and advocate their policy objectives before the legislative and executive branches of the U.S. government.
Practice & Background
Mr. Rickhoff has significant experience in representing U.S. clients before the U.S. Congress. He regularly assists clients in developing, implementing and managing targeted legislative strategies to further client interests. Mr. Rickhoff also counsels clients in navigating and understanding the U.S. federal agency decision-making process. He also provides advice regarding the ethical rules and standards of conduct that apply to executive and legislative branch officials. Prior to joining the firm, Mr. Rickhoff was senior principal and general counsel at a public policy firm.
Mr. Rickhoff has worked in the Texas state legislature and regularly speaks to Associations and professional groups on a variety of issues and has been involved in local, state and federal campaigns. He received his J.D. from Texas Tech University School of Law, where he served as president of the Student Bar Association, commencement speaker and law school budget chair and was a member of the Board of Barristers.
Representative Matters
Mr. Rickhoff's recent representation consists of a broad range of matters including:
immigration interests before Congress and the Administration
healthcare legislative and regulatory matters, in particular related to on Medicare and Medicaid
financial services issues including insurance and banking legislation and regulation
foreign Sovereigns representation on international trade, tax and development matters
technology issues related to cyber security, infrastructure and biometric applications.
Community Involvement
Board of directors of Texas State Society
Member of the Archer Center Advisory Board
Member of the San Antonio Food Bank Board
Speaking Engagements
Speaker, "IIUSA Spring 2017 Advocacy Update" webinar (March 16, 2017)
Keynote speaker, "The New Political Realities of 2017–Impact of the November Election on Home Health and Hospice," 2017 TAHCH Winter Legislative Conference, Austin, TX (February 8, 2017)
Speaker, "Advocacy Workshop: Using Available Tools to Engage in EB-5 Government & Public Affairs," IIUSA's Annual EB-5 Advocacy Conference, Washington, DC (April 21, 2016)
Speaker, "IIUSA Member Advocacy Webinar: Review of EB-5 Policy Poll and Focus Groups Results," IIUSA's EB-5 Webinar Series 2016 (May 19, 2016)
Speaker, 2015 AILA EB-5 Investors Summit: Representing EB-5 Investors & Regional Centers in a Time of Change, Las Vegas, NV (August 27-28, 2015)
Speaker, Texas Association for Home Care and Hospice 46thAnnual Meeting, Galveston, TX (August 11-13, 2015)