Hyongsoon Kim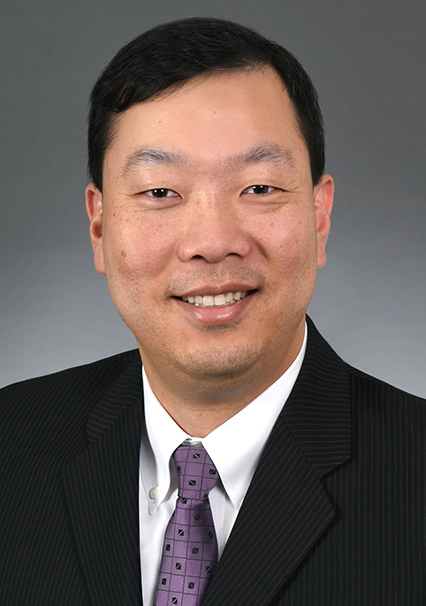 Hyongsoon Kim
Hyongsoon Kim
t

+1 949.885.4218

f

+1 949.885.4101
Hyongsoon Kim focuses on defense of class action matters including consumer class actions, business litigation matters involving contractual and business disputes, corporate governance and shareholder disputes, securities litigation and bankruptcy litigation.
Practice & Background
Mr. Kim specializes in the defense of complex commercial litigation and in particular class action matters. He has defended and advised clients in numerous class actions, including cases involving the unfair business practice and false advertising laws in California, New York, Texas, Michigan, Florida, and a number of other states, the Fair Credit Reporting Act, Electronic Communications Privacy Act, the Videotape Privacy Protection Act, and various securities laws. Mr. Kim has represented class action defendants across a number of industries, including electronics and digital, oil and gas, retail, and food and beverage.
Mr. Kim has gained a reputation for innovative legal tactics and efficient results. In multiple matters he has obtained early dismissals at the pleadings stage or in response to motions to summary judgment, in addition to multiple denials of class certification.
Prior to joining Akin Gump, Mr. Kim clerked for the Honorable Miriam Goldman Cedarbaum in the Southern District of New York. Mr. Kim worked in Akin Gump's New York office until 2007, when he joined Akin Gump's Los Angeles office.
Mr. Kim received his B.A. magna cum laude from California State University in 1998 and his J.D. in 2001 from Columbia Law School. He is a member of the New York and California bars and is admitted to practice in all federal districts in California and New York.
Mr. Kim is the former President of the Korean American Bar Association of Southern California. He has also served as a member of the board of directors of the Friends of the Los Angeles County Law Library.
Representative Matters
Mr. Kim's recent engagements include representing:
A major global television brand in a consumer class action concerning alleged misrepresentations concerning the energy efficiency of certain televisions, resulting in complete dismissal of the action at the pleadings stage;
A nationally recognized electronics manufacturer in a consumer class action concerning allegations of digital data collection and the sufficiency of the manufacturers' privacy policy and related disclosures, resulting in dismissal of the action;
Multiple electronics brands in separate consumer class actions in California and New Jersey state court concerning the labeling of televisions, resulting in dismissals of each action
several major grocery store chains in a multi-million dollar putative class action lawsuit arising out of alleged food product mislabeling, resulting in denial of class certification and subsequent voluntary dismissal of the litigation
a global television manufacturer in a consumer class action concerning alleged misrepresentations in the labeling of the television' refresh rates, resulting in denial of certification and dismissal of the action
a national veterinary hospital chain in a consumer fraud class action arising out of labeling and sales, resulting in grant of summary judgment and dismissal of the action
a major global television brand in a multi-district class action litigation concerning alleged violations of the Video Privacy Protection Act
a California-based oil and gas retailer in a consumer class action arising out of allegations related to the charging of credit and cash prices
a national restaurant chain in a class action alleging claims under the Fair Credit Reporting Act
a large telecommunications corporation in a multi-million dollar putative class action in connection with overtime, meal and rest break claims
various corporate clients in securities class action lawsuits, including for alleged violations of Section 10(b) of the 1934 Act and Sections 11 and 12(a) of the 1933 Act
the official committee of unsecured creditors of a failed bank holding company in a multi-million dollar derivative litigation against current and former directors and officers
Awards & Accolades
Southern California Super Lawyers "Rising Stars" (2014)
Speaking Engagements
"Fairness in Class Action Litigation Act of 2017," Association of Corporate Counsel – Southern California's Annual In-House Counsel Conference, January 17, 2018
"Class Action Trends: What It Can Mean for You," Association of Corporate Counsel – Southern California In-House Boot Camp, September 13, 2017
"Trends in Consumer Class Actions: How You (Yes, You) Can Avoid Becoming a Target," Beverly Hills Bar Association, January 19, 2017
"Trends in Consumer Class Actions: How You (Yes, You) Can Avoid Becoming a Target," Association of Corporate Counsel – Southern California's Annual In-House Counsel Conference, January 17, 2017
"Trends in Consumer Class Actions: How to Avoid Becoming a Target," Akin Gump In-House CLE Series, October 2016