J. Vincent Kendrick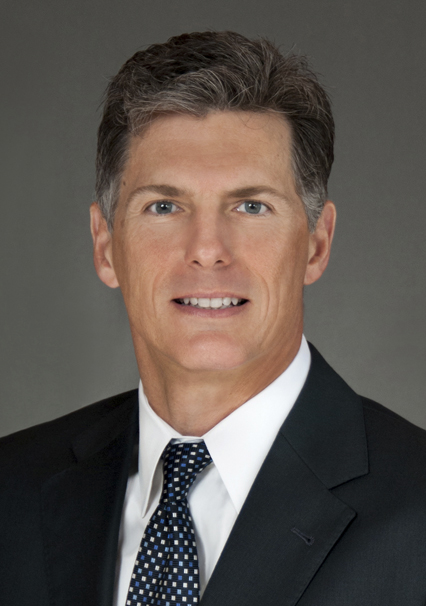 J. Vincent Kendrick
J. Vincent Kendrick
t

+1 713.220.5839

f

+1 713.236.0822
J. Vincent Kendrick is principally engaged in the areas of corporate and securities law and oil and gas law. He has more than 30 years of multidisciplinary experience in the legal, operational, financial and accounting aspects of business and commerce.
Practice & Background
Mr. Kendrick advises companies, boards of directors, independent committees, special committees and senior management personnel with respect to matters involving corporate governance, mergers and acquisitions (including affiliate transactions), and finance. He has represented a broad range of buyers, sellers, issuers and investors in a number of substantial transactions, including acquiring and disposing of companies, divisions and significant assets; forming and reorganizing joint ventures and strategic alliances, including addressing complex governance issues; and structuring corporate finance transactions, including public and private offerings of debt and equity securities, commercial credit arrangements and project financings.
Although the nature of Mr. Kendrick's practice transcends industry boundaries, he has significant experience in the energy sector. He has represented pipelines, producers, processors, contractors, marketers and other service providers in numerous energy-related transactions involving onshore and offshore pipelines, processing and fractionation facilities, exploration and production properties, semi-submersible drilling rigs, platforms and refineries. Mr. Kendrick also has represented clients in numerous non-energy sector transactions, including consummating mergers and acquisitions in the metals services and scrap, hospitality (REIT), banking, technology, software security and personnel services industries; acquiring, financing and selling aircraft and thoroughbred horses; and structuring commercial lending and other financing transactions.
During his career, Mr. Kendrick has served as outside general counsel for several clients who did not have in-house counsel, including several large public energy companies. Accordingly, he advised those clients on all aspects of their legal needs.
Prior to joining Akin Gump, Mr. Kendrick held various business, financial and accounting officer positions with a large privately held energy company and was a manager with PricewaterhouseCoopers, L.L.P.
Mr. Kendrick received his B.B.A. from Texas Tech University in 1978 and his J.D., with honors, in 1989 from the University of Houston, where he was an associate editor of the University of Houston Law Review and a member of Order of the Coif and the Order of the Barrons. He is a member of the State Bar of Texas, the American and Houston Bar Associations, the American Institute of Certified Public Accountants and the Texas State Board of Certified Public Accountants.
Representative Matters
Mr. Kendrick's representative energy transactions include the representation of:
independent committees of numerous unrelated public companies in over $7.0 billion of transactions with affiliates and other interested parties. In addition, Mr. Kendrick also has represented sponsors, MLPs and management teams in numerous transactions with affiliates and other interested parties who have formed independent committees
several management teams in connection with starting public and private companies funded by private equity firms, including corporate governance and long-term equity compensation matters
a large publicly traded-partnership (or MLP) in the first-ever buyout of incentive distribution rights (or IDRs) through the $734 million acquisition of its public sponsor/general partner via a merger
an MLP in the "first-ever" merger of two public MLPs in an approximately $14 billion transaction
a private portfolio company of a large private equity firm in the $185 million acquisition of a diverse package of oil and gas properties
a large MLP in the "buyout" of its IDRs through the $1.3 billion acquisition of its public general partner via a merger
an independent public E&P company in connection with its $107 million merger with another public E&P company
an MLP in a $40 million public offering of common units; a $176 million public offering of common units; a $500 million revolving credit facility; a $623 million acquisition of midstream assets; the formation of a $125 million joint venture, along with its $92 million acquisition of an inland marine barge business and the related $90 million revolving credit facility; and $250 million of "drop-down" transactions from its sponsor in three separate transactions
a large private equity firm in the structuring and formation of the investment vehicle used to invest in midstream energy assets and the initial acquisition of assets by that vehicle
a large independent energy company in its sale of $500 million of gas and NGL pipelines and plants to an MLP
a large MLP in numerous public offerings of common units aggregating over $800 million; a private placement of $170 million of preferred units; a $1 billion universal shelf offering; a $700 million revolving credit facility; a $95 million project financing; numerous 144A debt offerings and A/B exchanges aggregating over $1 billion; the acquisition of gas pipelines and processing facilities for approximately $1.5 billion, a gas pipeline and separation facilities company for approximately $25 million, a gas storage company for $170 million, an NGL processing and fractionation business for $135 million, 50 percent of an offshore pipeline joint venture for $85 million, and a natural gas processing plant for $200 million; the disposition of offshore pipelines for $192 million; and the formation of a $450 million offshore oil pipeline joint venture
a large independent energy company in the auction of a $350 million fractionation and processing partnership
a large MLP in the formation of a $50 million petroleum products pipeline joint venture
a large MLP in the $530 million acquisition of refined petroleum products pipelines and terminals
an international integrated energy company in the sale of all of its natural gas pipeline and liquids processing facilities in Oklahoma for approximately $90 million
a diversified independent energy company in an $82 million public debt offering, a $145 million secondary shelf offering and an approximately $700 million merger/spin-off involving two other energy companies
a large energy MLP in a $127 million initial public offering of limited partnership preference units; a $90 million primary public offering of preference units; a $175 million 144A debt offering and A/B Exchange; an $85 million private placement of common units; a $500 million credit facility with a Chase Manhattan Bank syndicate; numerous non-recourse, off-balance sheet project financings; the formation and reorganization of large joint ventures/strategic alliances with Coastal/ANR, El Paso Energy/Tenneco, KN Energy/NGPL, Marathon, Shell and Texaco involving the contribution and construction of strategic assets and the long-term commitments of significant hydrocarbon reserves; the acquisition of offshore pipeline companies from KN Energy/NGPL for $50 million; the acquisition of a pipeline partnership interest from El Paso Energy for $85 million, offshore oil and gas properties for $30 million, and offshore pipelines and pipeline companies for $85 million from Transco
a diversified energy holding company in the formation of a joint venture/strategic alliance involving carbon dioxide opportunities, including the construction and operation of a significant pipeline
a publicly-traded exploration and production company in a $40 million initial public offering, and the $30 million disposition of offshore oil and gas properties
a public pipeline and storage facility company in the approximately $350 million acquisition of pipeline and storage facilities, companies and assets from Exxon Corp.; and the monetization of a long-term asset involving the formation of a joint venture and construction and financing of a related pipeline
a publicly-traded offshore drilling contractor with the acquisition, make-ready and disposition of semi-submersible rigs, and a $65 million credit facility.