Jim Wetwiska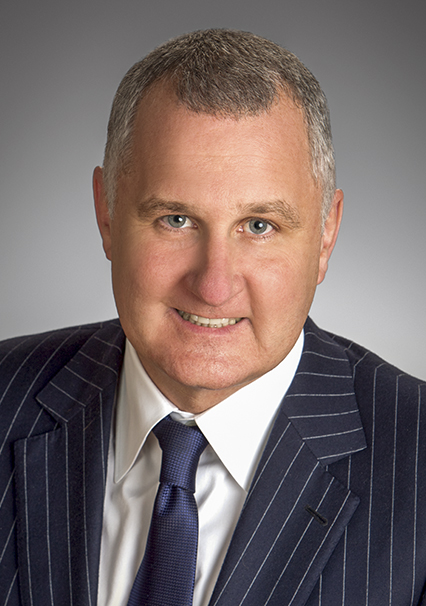 Jim Wetwiska
Jim Wetwiska
t

+1 713.220.5899

f

+1 713.236.0822
Jim Wetwiska is a trial lawyer whose diverse practice focuses on complex business, product liability and software litigation, including business torts, health care, contract disputes, and intellectual property. He has extensive experience in the area of oil and gas litigation. Mr. Wetwiska's practice involves litigation in federal and state courts and before arbitration panels for both plaintiffs and defendants. He has tried numerous cases to jury verdict and has handled cases throughout United States, and routinely represents clients in the oil and oil services, health care, waste and recycling, transportation and logistics, and heavy equipment industries.
Practice & Background
Within the area of commercial litigation, Mr. Wetwiska has represented clients in matters involving business torts, venture agreements, breach of contract, breach of sale agreements, intellectual property disputes and antitrust. He has also defended numerous class action matters. In addition, he has handled arbitrations throughout the world, such as disputes arising in Australia, South Korea, South America and West Africa. He has litigated substantial oil and gas matters arising out of transactions in Europe, the United States and West Africa. He is also experienced in intellectual property litigation within the chemical, oil and oil services industries.
Mr. Wetwiska routinely represents health care entities in a variety of litigation matters, including antitrust and complex commercial matters.
He has handled numerous matters including software licensing and implementation. He has represented both customers and software developers and as a result brings an informed and in-depth perspective to these matters.
Mr. Wetwiska also represents clients in matters ranging from single plaintiff exposure cases to mass tort matters including thousands of plaintiffs. These matters include chemical complexes, hazardous waste facilities, disposal sites, oil and gas operations, industrial facilities and equipment operators. He also represents product manufacturers involved in an array of alleged defective product allegations.
He is a member of the American Board of Trial Advocates. He is also a member of the State Bar of Texas and is a Life Fellow of the Texas Bar Foundation.
Mr. Wetwiska received his B.A. with distinction in 1989 and his J.D. in 1992 from the University of Oklahoma, where he was a member of the Oklahoma Law Review and the Order of the Coif.
Representative Matters
Mr. Wetwiska's recent representations include:
jury verdict for $29.8 million for Lufkin Industries, an oil and gas services company, against defendant International Business Machines Corporation for fraudulent inducement, fraud, negligent misrepresentation, and breach of contract in software implementation case
successful representation of Waste Management in a defective software and negligent implementation case against SAP
summary judgment for high voltage contractor in catastrophic burn personal injury matter
successful defense of a hospital in an antitrust matter in federal court. Obtained judgment in favor of client
representation of a health care client in a business dispute relating to a hospital acquisition
trial in Brazoria County, Texas defending a Fortune 100 client in an alleged $100 million breach of contract and fraud claim
AAA arbitration defending a major oil service company in a $50 million contractual dispute
defense of a major oil service company in an action arising from an alleged $200 million tortious interference/breach of contract claim involving Nigerian oil concessions
C.C. arbitration defending a Fortune 500 international transportation service company in a dispute involving foreign investments
representation of a logistics company against a government contractor to recover for services provided in the Iraq rebuilding effort
representation of an oil service company in a wrongful death claim arising from incident in Africa
representation of an oil service company in a breach of contract claim that resulted in a million dollar jury award for the client.
Awards & Accolades
Named in a survey of his peers as a "Super Lawyer" numerous times, including most recently 2017
Named one of the Best Lawyers in America in the area of Mass Tort Litigation / Class Actions – Defendants (2011 - 2018)
Named in a survey of his peers as a "Super Lawyer" numerous times, including most recently 2012
Named a "Rising Star" in Texas (2004 to 2006)
Voted one of "The Best Lawyers Under 40 in Houston" (H Magazine, June 2004).