John Goodgame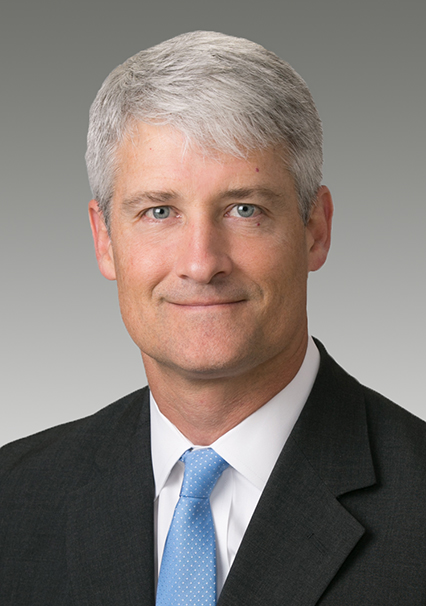 John Goodgame
John Goodgame
t

+1 713.220.8144

f

+1 713.236.0822
John Goodgame advises clients in the energy industry regarding strategic and capital-raising transactions. John primarily advises public companies and their boards of directors regarding strategic transactions and corporate governance matters.
Practice & Background
John regularly handles:
advising public and private companies and private equity funds in initial public offerings and other public and private equity and debt offerings;
advising public and private companies, private equity funds, board committees and financial advisors in mergers, acquisitions, joint ventures and other strategic transactions;
advising boards of directors, board committees and controlling stockholders regarding corporate governance matters; and
MLP formation, financing, governance, transactions and restructuring.
Mr. Goodgame also regularly advises clients regarding SEC compliance and corporate governance matters.
Mr. Goodgame is a member of Akin Gump's management committee and partner compensation committee, and is the co-head of the firm's securities practice group.
Mr. Goodgame received his B.S. in accounting from the University of Florida in 1993 and his J.D. with honors in 1997 from the University of Houston Law Center, where he served as publishing editor of the Houston Law Review and received the Order of the Barons. He is a member of the State Bar of Texas.
Representative Matters
Mergers, Acquisitions, Joint Ventures and Other Strategic Transactions
Mr. Goodgame has handled a significant number of large strategic transactions for participants throughout the energy industry, including:
mergers of public exploration and production (E&P) corporations;
mergers of public midstream companies (including MLP mergers);
acquisitions by public E&P and midstream companies of private businesses;
carve-out and asset dispositions by public E&P and midstream companies; and
strategic joint ventures between or involving upstream and midstream companies.
Mr. Goodgame also advises boards of directors of MLPs and corporations regarding conflict and special committee or conflicts committee matters. Mr. Goodgame has represented sponsors and conflicts committees in more than 60 "dropdown" transactions and has also advised sponsor and MLP clients in some of the most complicated recent MLP conflict transactions, including MLP recapitalizations, MLP mergers, GP "tuck-in" transactions, IDR restructurings and MLP-sponsor joint ventures and joint bid situations.
Mr. Goodgame also advises financial advisors in their representations of conflicts committees and special committees.
Capital Markets Transactions
Mr. Goodgame regularly represents MLPs and other energy companies in capital markets transactions, including:
over $14 billion in cumulative senior and senior subordinated note offerings;
over $11 billion in cumulative common equity offerings, including MLP and corporate initial public offerings; and
over $2 billion in tender offers for publicly traded securities.
Awards & Accolades
Chambers USA: America's Leading Lawyers for Capital Markets: Debt and Equity (2013 - 2017)
Goodgame was featured in The Deal's annual "Faces of Deal Lawyers" as one of eight of the "best up-and-coming talents in transactional lawyering" in 2010.
Speaking Engagements
Panelist, 2018 Corporate Counsel Institute in Dallas (May 2018)
Panelist, "Nuts and Bolts of Structuring and Executing Oil & Gas Deals in Today's Market", UT Law 2017 Mergers and Acquisitions Institute (October 2017)
Panelist, "From Peak to Trough: Structuring Energy Deals on the Way Down", UT Law 2016 Mergers and Acquisitions Institute (October 2016)
Panelist, "Midstream Contracts and MLP Relationships", Credit Suisse Restructuring Mini-Conference (January 2016)
Panelist, "Bottoms Up: Doing Opportunistic Deals in Today's Energy Sector", UT Law 2015 Mergers and Acquisitions Institute (October 2015)
Panelist, "Shale Revolution Survival Guide for Dealmakers", UT Law 2014 Mergers and Acquisitions Institute (November 2014)
Panelist, "US Energy Industry: Riding the Crest of Strong Valuations & Increased Transaction Activity," Merrill Datasite Panel Discussion (July 2012)
Panelist, "MLP Legal and Regulatory Issues," DealFlow Media 2011 MLP Conference