Jonathan James Underwood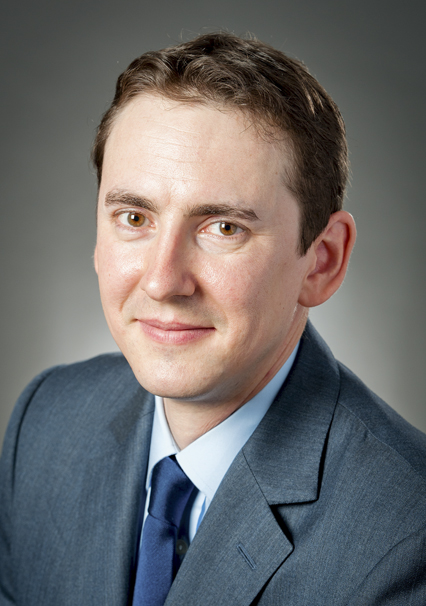 Jonathan James Underwood
Jonathan James Underwood
t

+1 215.965.1246

f

+1 215.965.1210
Jonathan J. Underwood is an associate in the firm's intellectual property practice, where he focuses on complex patent litigation, intellectual property counseling and intellectual property transactions.
Practice & Background
Dr. Underwood received his J.D. from Cornell University Law School in 2014. At Cornell Law School, he was the Chancellor of the Moot Court Board, and an articles editor on the Cornell International Law Journal. He received a Ph.D. in synthetic organic chemistry from the University of Southampton in 2003, where his research focused on developing radical reaction methodologies for synthesizing cycloheptanes. He carried out postdoctoral research in Japan developing new organic catalysts for industrial oxidation processes, and in Tampa developing new anti-cancer drugs. He received his B.Sc. in chemistry from the University of Southampton in 1999.
Dr. Underwood represents clients in the pharmaceutical and medical device industries. Representative patent subject matter includes meningitis vaccines, cholesterol lowering antibodies, anti-fungal treatments, opioid medications, and surgical and orthodontic screws.
He has assisted clients in a variety of pro bono matters, including child welfare, Social Security Disability appeals, immigration petitions under the Violence Against Women Act, and the Goldman Sachs 10,000 Small Businesses program. He is an active member of the legal education community, judging high school students in the John S. Bradway Mock Trial Competition and law school students in the ABA National Appellate Advocacy Competition.
Dr. Underwood was a member of Akin Gump's 2013 summer associate program.