Justin Williams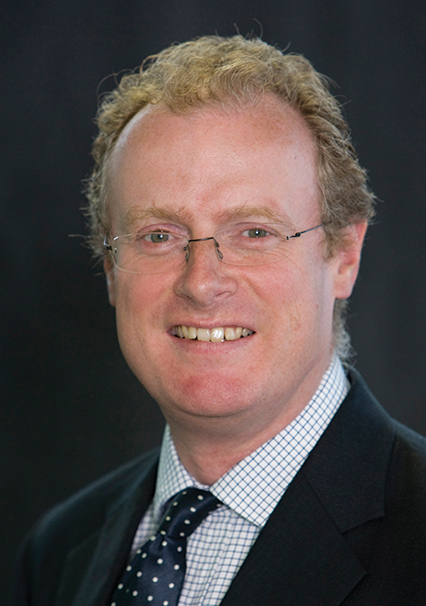 Justin Williams
Justin Williams
t

+44 20.7012.9660

f

+44 20.7012.9601
Justin Williams is an English qualified solicitor with over 20 years' experience of handling complex international disputes, both in international arbitration and before the English High Court. He is a leader of Akin Gump's London international disputes practice.
Practice & Background
Mr. Williams has been recommended for many years in UK and global legal directories for his disputes practice:
International Arbitration
Mr. Williams has acted in international arbitrations under the major arbitral rules all over the world, including in Latin America, the Caribbean, Europe, CIS, sub-Saharan Africa, the Middle East and Asia.
International Litigation
Mr. Williams has represented financial institutions and multinational corporations in numerous disputes before the English High Court, the great majority being for non-U.K. clients. In conjunction with local counsel, Mr. Williams has also acted in international litigation in jurisdictions, including in Scandinavia, Eastern Europe, the Caribbean and the Indian subcontinent.
Mr. Williams joined Akin Gump in 2009 from Linklaters where he had practiced since 1991.
Mr. Williams received his B.A. from Bristol University in 1988. He qualified as a solicitor in 1993.
Awards & Accolades
Chambers Global 2018, ranked in "Dispute Resolution (Expertise Based Abroad) — Russia". Sources say he is "clearly very experienced in dealing with heavy commercial disputes" and that he "appears to be very good at building a rapport with his clients."
Chambers UK 2018, ranked for "Energy & Natural Resources: Disputes". Sources say "He's very personable and gives clear advice. He's a highly competent and experienced litigator."

Best Lawyers UK

, Litigation 2009-2017

Chambers

Global

2017,

ranked for both "

Dispute Resolution (Expertise Based Abroad) — Russia

" and "Energy & Natural Resources: Disputes".

Chambers UK 2017,

ranked for both "Litigation" and "Energy & Natural Resources: Disputes". Sources say "He is very strong academically and has great writing skills."
Chambers UK 2016, ranked for both "Litigation" and "Energy & Natural Resources: Disputes". Justin is "an excellent solicitor in every respect." Sources say he is

"

a very good organiser and ticks all the boxes.

"

Chambers UK 2015, ranked for both "Litigation" and "International Arbitration". Justin Williams "...is very commercially minded, he is a good strategist and he is very sensible."
Legal 500 UK 2017, ranked as a leading individual for "Dispute Resolution: Commercial Litigation". Justin Williams is "clearly very experienced in dealing with heavy commercial disputes."
Legal 500 UK, 2017, noted in "Dispute Resolution: International Arbitration" as "a first-rate partner with an excellent, strategic mind - he also has very good knowledge of the detailed issues and is always on top of the latest developments in cases."
Legal 500 UK 2016, ranked for "Litigation", "International Arbitration" and "Energy and Natural Resources". Justin Williams is "calm and experienced" and "provides sound advice."
Legal 500 UK 2015, ranked for both "International Arbitration" and "Commercial Litigation": "Justin Williams 'understands the international arbitration circuit" and "'gives commercial advice.'"
Legal 500 UK 2014, ranked for both "International Arbitration" and "Commercial Litigation". Justin Williams is "'highly experienced." The team advised a private equity firm in arbitration proceedings concerning one of Africa's largest construction companies, the dispute relating to put options." Justin Williams is an 'excellent strategic thinker.'
Legal 500 UK 2014, "Dispute Resolution: International Arbitration" Justin Williams ranked as "Leading Individual". "Akin Gump Strauss Hauer & Feld's 'London partners are great.'. The practice focuses on emerging market disputes in the energy and telecoms sectors, and has particular strength in Russia and CIS-related cases. Justin Williams is highly rated."
Chambers UK 2014, ranked for both "International Arbitration" and "Litigation" (tier 5): Justin Williams "acts on behalf of major names in the corporate and financial services spheres."
Chambers UK 2013, ranked for "Litigation": "The 'first class' Justin Williams stands out for his 'great ability to summarise complex matters and express himself concisely.' He is also commended for his 'tremendous leadership skills and excellent client service.'" "Justin Williams of Akin Gump Strauss Hauer & Feld LLP 'is an outstanding lawyer' who 'knows how to lead a large team,' say sources."
Chambers UK 2012, Sources praise his punctual, practical and professional service and attest to his "strategic and valuable advice during arbitration."
Chambers UK 2011, "Commentators praise his ability to pull together diverse elements of complicated issues when presenting a case."
Legal 500 2011, "Williams gives honest advice about how to win an arbitration."
Chambers UK 2010, "impressive expertise in contentious energy matters."
Chambers UK 2009, "Clients point to his immensely impressive handling of complex material."
Chambers UK 2008, "Justin Williams wins effusive praise from commentators who cite his 'calm, methodical approach' and succinct explanations as being especially notable."
Speaking Engagements
Panelist, "The Impact of Economic Nationalism on International Trade, Investment and M&A" Seminar, Geneva, Switzerland, November 9, 2017
Panelist, "The Impact of Economic Nationalism on International Trade, Investment and M&A" Seminar, London, U.K., November 7, 2017