Karen Goldmeier Green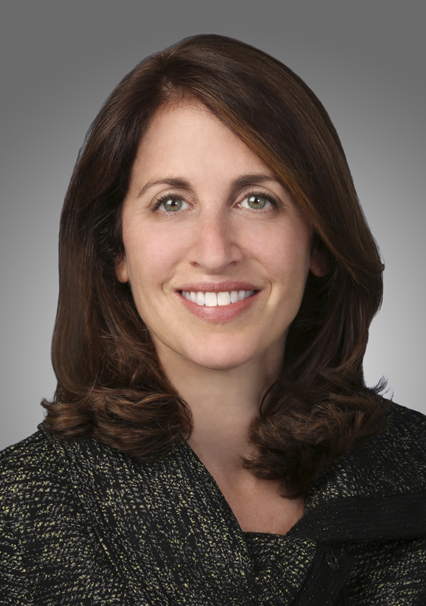 Karen Goldmeier Green
Karen Goldmeier Green
t

+1 202.887.4015

f

+1 202.887.4288
Karen Goldmeier Green has more than two decades of legal, policy and political experience in Washington, D.C. She combines a strong dedication to clients and a deep understanding of their issues with a sophisticated understanding of the legislative process and related politics on Capitol Hill.
Practice and Background
Ms. Green advises corporations, private companies, embassies, trade associations and nonprofit organizations on issues before Congress, with an emphasis on U.S. territorial matters, health care, tax, education, foreign policy and the judiciary. She is notably affiliated with Democratic women serving in the U.S. Senate and House of Representatives.
Ms. Green devised and implemented legislative strategy in the 2016 enactment of the Puerto Rico Oversight, Management, and Economic Stability Act (PROMESA). For her role in the law's enactment, Puerto Rico Resident Commissioner Pedro Pierluisi praised Ms. Green as "kind, persistent, tough and highly effective," and "an extraordinarily able advocate on Capitol Hill."
Before joining Akin Gump, Ms. Green held a series of positions in the U.S. Congress and the White House. She served as counsel to the late U.S. Rep. Robert T. Matsui, a senior member of the House Ways and Means Committee and House leadership. She was also counsel for the 1995 White House Conference on Aging. Ms. Green began her Capitol Hill career on the staff of the Senate Committee on Health, Education, Labor and Pensions (HELP).
A graduate of Cornell University, Ms. Green earned her law degree from the University of Maryland, where she was an editor of the Maryland Law Review. She is a former law clerk for the Honorable Glenn T. Harrell Jr., Maryland Court of Special Appeals.
Representative Matters
developed and implemented a comprehensive legislative strategy for the enactment of PROMESA; initiative included third-party coalition building and a social media component
increased Medicaid funding for U.S. territories and ensured their inclusion in federal provisions in federal health care legislation
assisted a foreign embassy with Capitol Hill diplomacy, strategy and communications
advised presidential judicial nominees through the U.S. Senate confirmation process
guided the appropriation of federal funds for a U.S. territorial initiative
provided Democratic outreach and strategic advice to a health care association
advised a start-up company on a government strategy to advance business interests, resulting in new opportunities for the company
provided strategic advice, intelligence and lobbying for an institution of higher learning on the Department of Education's gainful employment rulemaking
led coalition building and assisted in legislative advocacy for a global women's organization.
Community Involvement
Ms. Green serves on the Advisory Council of Running Start, a nonpartisan organization that supports and encourages young women to run for political office. She is also a member of the President's Council of Cornell Women and former counsel to the Green Acres School board of trustees.
Awards & Accolades
Excellence in Advocacy Award Finalist, Professional Women in Advocacy (PWIA). Selected in the Excellence in a Federal Issue Campaign category, 2014.
Speaking Engagements
Speaker, "Federal and State Legislative Update," AICPA & CPA/SEA Interchange 2015, Naples, FL (July 14-17, 2015)