Lars-Erik A. Hjelm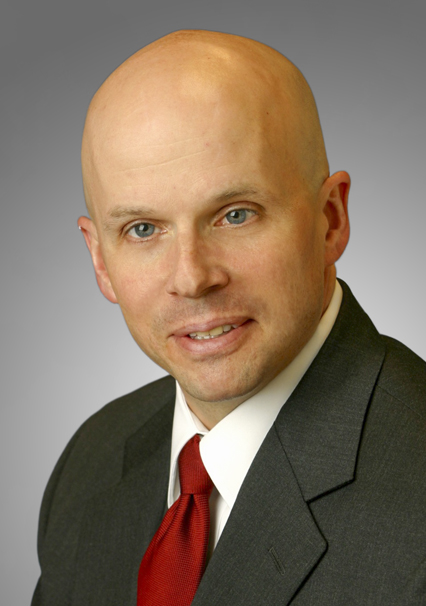 Lars-Erik A. Hjelm
Lars-Erik A. Hjelm
t

+1 202.887.4175

f

+1 202.887.4288
Lars-Erik A. Hjelm focuses on customs law and policy.
Practice & Background
Mr. Hjelm represents Fortune 500 companies whose imports and exports are regulated by the Department of Homeland Security agencies of Customs and Border Protection (CBP) and Immigration and Customs Enforcement (ICE), as well as by other federal agencies. His experience covers the wide range of commercial and enforcement laws and policies that CBP and ICE administer, including duty preference programs, tariff classification, valuation, customs brokerage, intellectual property rights enforcement, country of origin marking, binding rulings, audits, antiterrorism and border protection initiatives (e.g., the Customs-Trade Partnership Against Terrorism), export controls, sanctions, disclosures, seizures and forfeitures, fraud and strategic investigations, and civil and criminal penalties.
Mr. Hjelm counsels companies in the airline, customs brokerage, electronics, food, footwear, freight forwarding, home furnishings, paper, telecommunications and textile industries. His accomplishments include counseling clients through intensive customs audits and representing a company before the Court of International Trade (CIT) in a historic case on CBP's refusal to grant duty-free treatment under the Generalized System of Preferences.
Before joining Akin Gump, Mr. Hjelm served in various capacities at the U.S. Customs Service. From 1996 to 1999, Mr. Hjelm was the assistant chief counsel and managing lawyer for the Customs Service in the Mid-Atlantic, where he supervised the regional legal office and was the principal legal advisor to the customs ports of Baltimore, Philadelphia and Washington, D.C. and the customs Special-Agent-in-Charge. From 1989 to 1996, Mr. Hjelm was a lawyer in the Office of the Chief Counsel and the Office of the General Counsel of the Department of the Treasury. During his tenure, he represented the agency before the CIT, federal district courts and a U.S.-Canada Free Trade Agreement dispute resolution panel. He served as a Special Assistant U.S. Attorney, taught customs law at the Federal Law Enforcement Training Center and assisted in the drafting of the Customs Modernization Act.
Mr. Hjelm writes and speaks frequently on customs affairs and policy, including publication of his "Guide to U.S. Customs Laws" as a chapter in the 2008 edition of the Thomson West International Contract Manual. In 1985 and 1986, he attended Uppsala University in Sweden. Mr. Hjelm is on the board of directors for the Swedish-American Chamber of Commerce (DC). He is admitted to practice before the CIT. He is a member of the Joint Industry Group, the National Customs Brokers and Forwarders Association of America, Inc. (NCBFAA) and the ABA Customs Law Committee.
Public Service
Assistant Chief Counsel, Mid-Atlantic, U.S. Customs Service
Awards & Accolades
Chambers USA: America's Leading Lawyers for Business (2012–2018)
Chambers Global: The World's Leading Lawyers for Business (2016–2018)
The Legal 500 US (2017)
The Best Lawyers in America (2006–2018) for international trade and finance law
Who's Who Legal International (2010–2014) for trade and customs
Washingtonian magazine – "Washington's Top Trade Lawyers" (2004)
Legal 500 US – Dispute Resolution – International Trade (2016).
Speaking Engagements
Speaker, "The UK as a 'Third Country': How Industry is Preparing for Potentially New Customs Valuation," C5's 10th Advanced Conference on Customs Compliance (Held in Partnership with HMRC), London, U.K., December 5, 2017
Speaker, "UK and U.S. Trade Relationship: What is the Impact on UK Businesses?" C5's 10th Advanced Conference on Customs Compliance (Held in Partnership with HMRC), London, U.K., December 5, 2017
Speaker, "Next Steps on NAFTA – The Process & Politics of Renegotiation," United States Fashion Industry Association webinar, June 6, 2017
Panelist, "Surviving the Increase of Customs Audits" How to Prepare in Advance to Avoid Problems in the Future," C5's 6th Advanced Forum on Customs Compliance, London, UK, November 2014
Speaker, "A Practical Guide to Valuation Methodologies – What to Use When Transaction Value Is Not the Appropriate Method," ACI's 9th National Forum on Import Compliance and Enforcement conference, Washington, DC, June 2014
Panelist, "Safeguarding Your Company from Costly Rules of Origin Mistakes: What Every Customs Professional Needs to Know," C5's 6th Advanced Forum on Customs Compliance conference, London, UK, November 2013.
Languages
Swedish