Marty L. Brimmage Jr.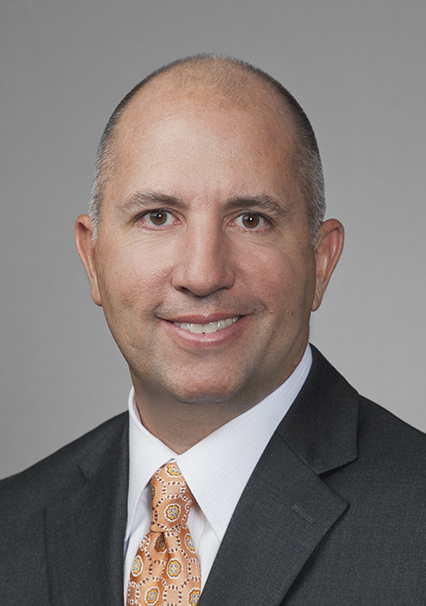 Marty L. Brimmage Jr.
Marty L. Brimmage Jr.
Marty L. Brimmage Jr. has a national reputation for being a go-to trial lawyer with a proven track record of results regardless of the forum – bankruptcy court, state court, federal court, appellate court, and arbitration proceedings. He has led trial teams in a variety of complex commercial disputes and bankruptcy-related matters across the country with recent emphasis on energy and mining disputes as well as cutting edge Chapter 11 bankruptcy issues.
Practice & Background
Licensed in both Texas and New York, Mr. Brimmage represents commercial plaintiffs and defendants in a wide variety of commercial disputes as well as debtors, creditors, hedge funds, bondholders, committees, and other investors in a full range of contested matters and adversary proceedings in complex Chapter 11 cases. Mr. Brimmage is particularly adept at developing litigation and trial strategies to achieve the results necessary to meet the client's legal and business objectives. Mr. Brimmage is a frequent speaker on a variety of litigation and bankruptcy related topics.
Representative Matters
Representative Results in Trials, Arbitrations, and Appellate Arguments
Mr. Brimmage's lead trial, arbitration, and appellate experience include:
Federal Court Trials:

after a jury trial, successfully defended securities fraud claims alleging in excess of $20 million
after trial, successfully represented a national retail franchisor in termination of franchise agreements and securing appropriate injunctive relief to protect the franchisor's intellectual and proprietary property
obtained a complete dismissal of all claims asserted against four telecommunications companies in a suit before the Southern District of New York alleging seven contract and business tort claims related to a dealer agreement and claiming $120 million in damages
successfully opposed injunctive relief regarding a natural gas compressor station
obtained an early defense summary judgment for a national retailer on multiple business tort and contract claims for alleged damages in excess of $40 million

Bankruptcy Court Evidentiary Hearings:

successfully obtained DIP priming facility after a several day evidentiary trial
successfully obtained favorable cash collateral order after several day contested hearing
defeated confirmation after a weeklong hearing and obtained an order for relief from the automatic stay for the major secured lender
served as lead trial counsel in a three-week contested confirmation hearing that successfully obtained plan confirmation of a multi billion-dollar plan of reorganization
successfully represented the debtor in a contested cash collateral hearing with multiple millions of dollars at issue
successfully represented a reorganized debtor in a contested hearing regarding a series of multi million dollar fee disputes

State Court Jury Trials:

after a two-week trial representing defendants in an oil and gas royalty dispute, obtained a complete defense verdict and an award of attorneys' fees
after a two-week trial, successfully obtained a complete jury verdict and judgment in favor of plaintiffs on breach-of-contract and business torts claims
served as lead counsel representing a plaintiff national cable provider in a two-week trial regarding various business tort claims

State Court Bench Trials:

served as lead trial counsel in a three-week trial prosecuting and defending against various contract, business tort, and breach-of-fiduciary-duty claims and counterclaims
served as lead defense counsel a in three-week trial regarding various contract and business tort claims with damages alleged in excess of $30 million

Arbitration Proceedings:

after a two-week hearing, obtained an award granting all of plaintiffs' claims involving a commercial property, including attorneys' fees, and denying all of defendants' claims
served as lead trial counsel for a three-week hearing regarding various breach-of-contract claims

Fifth Circuit Court of Appeals:

presented oral argument and obtained a reversal of district court and affirmation of bankruptcy court in a bankruptcy-contested matter involving claims for fee enhancements
presented oral argument and obtained a reversal of district court and affirmation of bankruptcy court's award of sanctions in excess of $2 million
obtained affirmation of the district and bankruptcy court rulings successfully defending against claims and damages of in excess of $70 million
in a case of first impression, obtained a reversal of district court and affirmation of bankruptcy court that a non-insider creditor's claims can be recharacterized as equity

Second Circuit Court of Appeals:

presented oral argument on behalf of the reorganized debtor and obtained affirmation of the district and bankruptcy court rulings in support of claims asserted by the bankruptcy estate
obtained affirmation of district court regarding ruling to refuse to remand back to state court and to transfer venue
obtained affirmation of district court regarding post confirmation claims disputes.

Eleventh Circuit Court of Appeals

obtained affirmation of bankruptcy court and district court refusal to issue a stay of the bankruptcy court's ruling pending appeal
obtained denial of writ of mandamus
Other Representative Bankruptcy Litigation Matters
In addition to those listed above, Mr. Brimmage's bankruptcy litigation experience includes:
Southern and Eastern Districts of New York:

represented a plan administrator in prosecuting post confirmation claims
represented a trustee in a contested matter regarding claims against prepetition estate professionals
represented the reorganized debtor and obtained a post confirmation arrest warrant against the judgment debtor
represented the defendant in an adversary proceeding filed by the debtor asserting in excess of $40 million in damages
represented a plan administrator in defending against post confirmation claims asserted against the estate.

Eastern, Southern, Northern, and Western Districts of Texas:

successfully represented the debtor in a contested chapter 15 proceeding
represented the plan administrator in defending against post petition claims asserted against the estate and its professionals
represented the plan administrator in obtaining post confirmation judgments for violations of a plan injunction
represented creditors in a variety of disputes with debtors
represented debtors and creditors in contested cash collateral disputes and other contested matters
represented various parties in contested fee disputes
represented plaintiffs and defendants in fraudulent-transfer actions.

District of Delaware:

represented the debtor in litigation regarding prepetition claims asserted against the estate
represented creditors' committee in dispute over final cash collateral order

Central and Southern Districts of California:

represented a major secured lender in various contested matters against multiple debtors
represented the trustee in the claims litigation process.

Northern District of Alabama

represented an informal group of first lien creditors in a variety of hotly contested Chapter 11 disputes
Other Representative Matters
Mr. Brimmage's non-trial victories and case accomplishments include:
Federal and State Courts:

represented a national rail carrier in obtaining a summary judgment defending against an effort to rescind a multimillion-dollar transaction
obtained plaintiff's summary judgment for full damages and attorneys' fees for an oil and gas drilling services company
obtained and collected judgment for a plaintiff oil and gas company against the defendant seller of oil and gas drilling rigs
successfully obtained a summary judgment for a plaintiff commercial development landowner on declaratory judgment claims and claims to quiet title against a national home builder and the lis pendens it filed regarding a contract for the purchase and development of approximately 200 acres
obtained a complete summary judgment for a defendant commercial landlord against a commercial tenant on various business tort and contract claims alleging millions of dollars in damages
obtained a defense summary judgment for defendant independent oil and gas company on contract claims and liens placed on the defendant's property
obtained defense summary judgment for a national services company in a shareholder derivative action alleging various business tort and contract claims

Texas Courts of Appeal:

successfully obtained a reversal of trial court judgment and obtained award of all of client's attorneys' fees
successfully upheld a trial court summary judgment in favor of defendants
Community Involvement
Brimmage is involved in

a wide range of activities including pub

l

ic

education and

youth sports

as well as

various bar association activities, including:
member of the American Bar Association, Commercial and Business Litigation Section
member of the American Bar Association, Bankruptcy and Insolvency Litigation Section
member of the American Bar Association, Real Estate Litigation Section
member of the American Bar Association, Business Torts Litigation Section
Awards & Accolades
Super Lawyer for Business Litigation (2010-2017)