Mitchell P. Hurley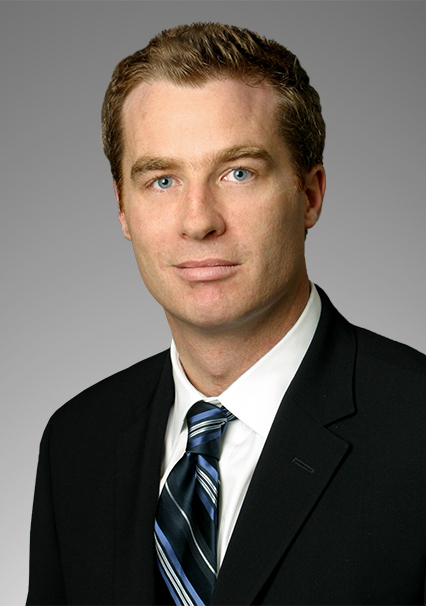 Mitchell P. Hurley
Mitchell P. Hurley
t

+1 212.872.1011

f

+1 212.872.1002
Mitchell P. Hurley is engaged in the practice of complex commercial litigation.
Practice & Background
Mr. Hurley has successfully litigated a wide range of complex matters in federal and state courts and before domestic and international arbitral tribunals. He regularly represents private equity funds, hedge funds and other clients in partnership and limited liability company disputes; breach of fiduciary duty and illegal dividend and stock repurchase cases; class actions, securities and consumer fraud matters; tortious interference and other business tort cases; working capital and purchase price adjustment disputes; and fraudulent conveyance and other debtor and creditor matters.
Mr. Hurley is a member of Akin Gump's Hiring Committee and is the summer associate assigning partner for the New York office.
Representative Matters
Represented world's largest beverage company in putative class action alleging violations of New York State's returnable container act and consumer fraud statute. Obtained dismissal of all claims. USA India Export Import, Inc. v. Coca-Cola Refreshments USA, Inc., No. 53047/2014, 2015 WL 442028 (N.Y. Sup. Jan. 30, 2015)
Represented prominent hedge fund in successful effort to to enjoin Apple Inc. from proceeding with shareholder vote based on illegally bundled proxy statement and proxy card. Greenlight Capital LP, et al. v. Apple Inc., No. 13-900, 2013 WL 646547 (S.D.N.Y. Feb. 22, 2013)
Represented private equity firm in purchase price adjustment arbitration relating to acquisition of original equipment manufacturer. After evidentiary hearing involving numerous witnesses and documents, arbitrator issued 90-page reasoned decision that accepted client's legal and factual contentions and granted substantial award, including costs of arbitration. (Decision and Award rendered March, 2016)
Obtained summary judgment on behalf of private equity sponsors and directors with respect to claims for breach of fiduciary duty, breach of contract, tortious interference with contract and fraudulent inducement brought by former portfolio company Chairman and CEO. Moore v. IGPS Company, LLC, No. 651907/2011 (N. Y. Sup. Feb. 20, 2015)
Successfully briefed and argued motion to require Department of Education to turnover millions of dollars of estate property to debtors to enable continued operation of New York City school bus services. In re Metro Affiliates, Inc., No. 13-13591 (Bankr. S.D.N.Y. Nov. 8, 2013)
On behalf of excess D&O carriers, briefed and argued successful motion to dismiss based on below-limits settlement by the insured with primary and underlying excess carriers. Successfully defended trial court decision before the Appellate Division, First Department. JP Morgan Chase & Co. v. Indian Harbor Ins. Co., 2011 WL 2320087 (N.Y. Sup. May 26, 2011), aff'd, 947 N.Y.S.2d 17 (First Dep't, June 12, 2012)
Obtained dismissal of price-fixing claims alleged against cement manufacturer under Section 1 of the Sherman Antitrust Act. In re Florida Cement and Concrete Antitrust Litigation, 746 F.Supp.2d 1291 (S.D.Fla. 2010)
On behalf of D&O carriers, successfully argued that subpoena issued by federal grand jury requiring production of a substantial number of documents and witnesses did not constitute "demands for non-monetary relief" and therefore did not constitute covered claims within the meaning of primary and excess policies. Diamond Glass Companies, Inc. v. Twin City Fire Ins. Co., No. 06-CV-13105, 2008 WL 4613170 (S.D.N.Y. Aug. 18, 2008)
Represented creditors in litigation against debtor advisor that led to what a leading bankruptcy expert described in The Wall Street Journal as perhaps the largest fee cut ever in a Chapter 11 case. See Nathan Koppel, Judge Cuts Greehnhill's Fees for Loral Bankruptcy Case, Wall Street Journal, July 26, 2006 (available online at http://online.wsj.com/article/SB115388473424517546.html)
Represented creditors committee in multiweek valuation trial. Examined and cross-examined dozens of witnesses, including financial experts and the company CEO. Obtained judgment on behalf of client-bondholders that resulted in more than a 1,000 percent increase in the value of bonds. In re Exide Technologies, 303 B.R. 48 (Bankr. D. Del. 2003)
Representing bondholders and other creditors in multi-billion dollar fraudulent conveyance claims in connection with failed leveraged buyout of publicly traded media company
Represented international commodities trading and investment firm against claims for indemnification based on alleged breaches of representations and warranties in connection with the sale of fiber companies based in Brazil and Argentina