Patrick G. O'Brien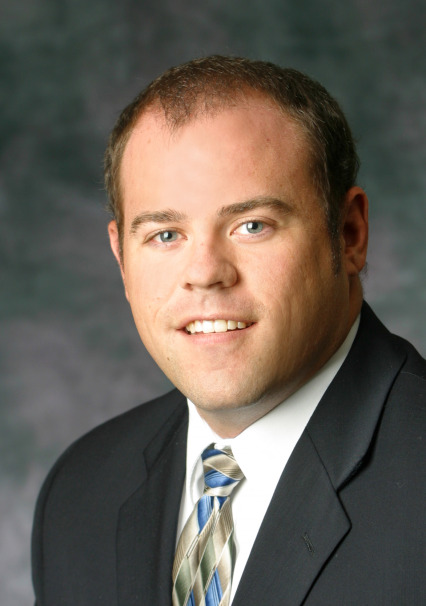 Patrick G. O'Brien
Patrick G. O'Brien
t

+1 214.969.4727

f

+1 214.969.4343
Patrick G. O'Brien's practice involves complex commercial and employment litigation and includes a wide range of business litigation in both federal and state court. Mr. O'Brien handles complex fiduciary-duty litigation, shareholder class actions and derivative lawsuits, commercial contract disputes, commercial real estate litigation, business torts and employment discrimination matters. Mr. O'Brien also represents clients on corporate governance matters and regulatory investigations. In addition, Mr. O'Brien has an active appellate practice and pro bono practice.
Practice & Background
Mr. O'Brien received a B.A. in history and a B.S. in chemistry from the University of Washington in 1999. He received his J.D. with honors in 2004 from the University of Texas School of Law, where he was a member of the Texas Law Review and the Texas International Law Journal, and was co-champion of the Susman-Godfrey Moot Court Competition (2003).
Prior to joining Akin Gump, Mr. O'Brien served as a law clerk from 2004 to 2005 for the Honorable Xavier Rodriguez of the U.S. District Court for the Western District of Texas in San Antonio. He also served as a judicial intern for the Honorable David Puryear of the Texas 3rd District Court of Appeals in Austin. From 1999 to 2001, Mr. O'Brien worked in Burnet, Texas, as a chemist for a chemical supplier in the semiconductor industry.
Mr. O'Brien is a member of the Dallas Bar Association and the Dallas Association of Young Lawyers, and was a member of the DAYL Leadership Class from 2006 to 2007.
Mr. O'Brien represents many different interests in litigation and appellate matters, including real estate investment trusts, commercial mortgage providers, financial services companies, investment funds, insurance companies, technology companies, and directors and officers of public and private companies.
Mr. O'Brien has successfully obtained dismissals and judgments on behalf of numerous clients. In addition, Mr. O'Brien has provided pro bono services on appeal under multiple pro bono programs.At Akin Gump, Mr. O'Brien is involved in the firm's recruiting efforts and has been a member of the Dallas office recruiting committee since 2008. He is also a member of the firm's pro bono committee and was named Dallas office Pro Bono Associate of the Year in 2009 and Dallas office Counsel of the Year in 2010.
Representative Matters
Mr. O'Brien's recent engagements include:
successfully obtaining dismissal and summary judgment on behalf of a Fortune 100 company in multiple federal court actions eventually affirmed on appeal, involving claims raised by former independent agents
defending Texas and Delaware companies and directors in shareholder class action and derivative lawsuits in federal and state court
obtaining summary judgment on behalf of a financial services company on an affirmative claim for breach of an exclusive agent agreement
leading successful pro bono efforts in the Texas Supreme Court to overturn a dismissal of a restricted appeal in Sweed v. Nye, 323 S.W.3d 873 (Tex. 2010), which established standards for timeliness of notices of appeal in restricted appeals in Texas state courts
successfully arguing a pro bono divorce appeal to the Austin Court of Appeals in 2010
representing pro bono federal defendants on appeal under the Fifth Circuit's Texas Appointment Plan.
Awards & Accolades
Mr. O'Brien was named a "Rising Star" in business litigation in 2012 and 2013 by Texas Lawyer.
Akin Gump's labor and employment practice named as Law360 Employment Practice Group of the Year four times in the past seven years, including in 2009, 2013, 2015 and 2016.
Speaking Engagements
What Texas In-House Counsel Should Know About Delaware Law, for the Akin Gump Dallas and Houston In-House CLE Presentation in January 2012
Ethics of Internal Investigations, for The Corporate Securities Institute of the Dallas Area Paralegal Association in September 2012
Delaware Law Primer: What Texas Lawyers Should Know About Delaware Law, for the Dallas Bar Association North Dallas Clinic in March 2013.