Rachel J. Elsby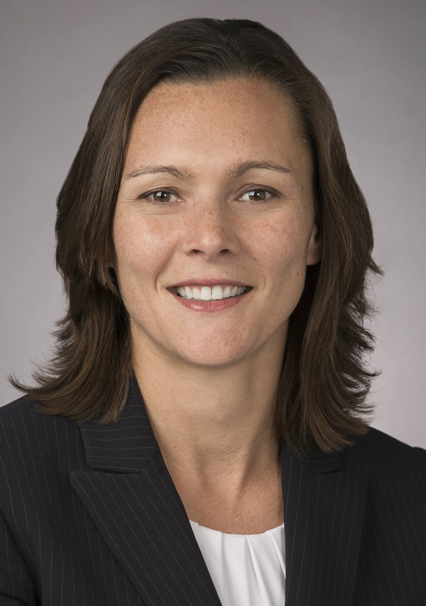 Rachel J. Elsby
Rachel J. Elsby
t

+1 202.887.4584

f

+1 202.887.4288
Rachel Elsby is a counsel in the firm's intellectual property practice, where she focuses on patent litigation and appellate proceedings. Dr. Elsby has experience in a variety of technologies, including antibodies, pharmaceuticals, biotechnology, mechanical devices and telecommunications. Dr. Elsby has experience in all ranges of litigation from pre-suit investigations to trial and appeal. She has prepared expert reports, taken and defended depositions, managed large-scale discovery, drafted dispositive motions, claim construction briefs and appellate briefs; and argued motions in court.
Practice & Background
Prior to joining Akin Gump, Dr. Elsby served as a law clerk to the Honorable Pauline Newman of the United States Court of Appeals for the Federal Circuit.
Before her clerkship, Dr. Elsby worked in the intellectual property practice group of a national firm, where she focused on district court litigation, Federal Circuit appeals and interference proceedings before the Patent Trial and Appeals Board at the USPTO.
Dr. Elsby received her J.D. from George Mason University School of Law in 2010 where she was an associate editor of the Civil Rights Law Journal. While in law school, Dr. Elsby also worked as a scientific advisor in a D.C. law firm and served as a judicial intern to the Honorable Theodore Essex at the International Trade Commission.
Prior to law school, Dr. Elsby earned her Ph.D. in Immunology from the University of Miami. Her research focused on understanding the mechanisms of vesicular stomatitis virus-mediated oncolysis and characterizing novel innate immune signaling molecules. She also received her B.S. in Microbiology and Immunology, as well as English Literature, from the University of Miami in 2002, where she was a member of the women's varsity soccer team.
Speaking Engagements
Issues in Appeals from the PTAB, PTAB Bar Association, August 1, 2017 (panelist)
The Impact of the Patent Trial and Appeal Board, The Catholic University of America, Columbus School of Law, February 28, 2017 (panelist)
Annual Survey of American Law, New York University, February 21, 2017 (panelist)
Panel Discussion on Two Years of Federal Circuit Review of PTAB Proceedings: What We Know and Still Don't Know, February 7, 2017 (panelist)
Panel Discussion on Tips for Appellate Writing, DC Bar Young Lawyers Drafting Series, January 21, 2015 (panelist).
Panel Discussion on Discovery and the ITC, Bar Association of DC – Patent, Trademark and Copyright Section, February 6, 2013 (moderator).