Richard J. Rabin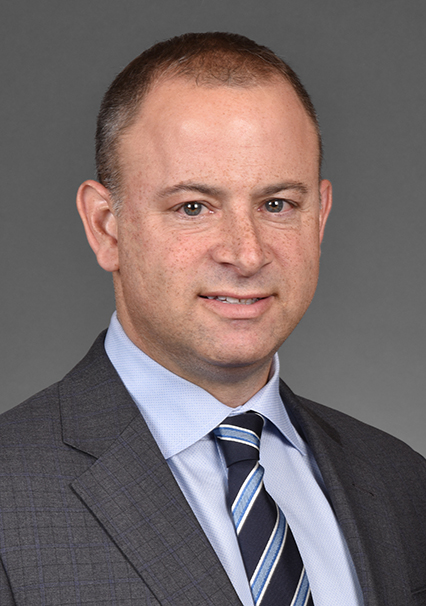 Richard J. Rabin
Richard J. Rabin
t

+1 212.872.1086

f

+1 212.872.1002
Richard J. Rabin is head of the New York office's labor and employment group. He serves as a trusted advisor to his clients, including hedge funds, private equity firms, investment banks, and other financial services firms, and represents them on a full range of labor and employment matters.
Practice & Background
Mr. Rabin litigates employment-related disputes in federal and state courts. He also has first-chaired several high-profile arbitrations, including matters before the Financial Industry Regulatory Authority (FINRA), the American Arbitration Association (AAA), JAMS and the Major League Baseball Arbitration Panel.
Mr. Rabin counsels clients on their most sensitive employment issues, including disputes with executives and senior employees and claims of discrimination, harassment and retaliation. He advises clients regarding employment-related "best practices," and helps them implement appropriately protective policies. He negotiates employment, severance and other agreements and litigates issues that arise in connection with the recruitment, hiring and separation of firm personnel, including matters involving restrictive covenants. He also represents executives, directors, portfolio managers and other senior personnel in connection with employment and partnership-related disputes.
Mr. Rabin also regularly speaks and writes on litigation and employment issues and has provided legal analyses in television and radio interviews, as well as in print media. As editor of the "Hedge Up" series, Mr. Rabin regularly publishes on labor and employment issues confronting clients in the hedge fund and private equity industry.
Mr. Rabin received his B.A. magna cum laude from the University of Michigan in 1990 and his J.D. magna cum laude in 1993 from the Georgetown University Law Center, where he was a member of the Order of the Coif and the American Criminal Law Review.
Representative Matters
Mr. Rabin's recent representations include:
successful defense of a hedge fund client in connection with breach of contract allegations brought by former general counsel
successful defense of the former CEO of a large insurance company in an ERISA "stock drop" class action
successful defense of hedge fund client in arbitration brought by former traders asserting claims for more than $20 million
successful defense of a hedge fund client in litigation brought by its former chief financial officer, alleging breach of contract and violations of New York wage laws
successful representation of a broker-dealer in a raiding action, including obtaining a temporary restraining order and eventually reaching a favorable settlement
successful representation of company in class action involving termination of ESOP, including obtaining settlement with no monetary payment by client
successful defense of a financial software company and several of its employees in a preliminary injunction hearing and lawsuit involving the alleged theft of trade secrets
successful representation of the New York Yankees in a salary arbitration involving a starting pitcher
successful defense of a putative wage and hour class action against a trucking industry client, including defeating class certification and obtaining a favorable settlement with individual plaintiffs
defense of a large media company in a Department of Labor (DOL) investigation and subsequent lawsuit alleging ERISA violations based on the purported misclassification of employees as independent contractors
successful representation of a Multichannel Video Programming Distributor (MVPD) in a high-stakes commercial arbitration regarding the pricing of certain programming.
Awards & Accolades
Rabin has been recognized in the 2016 and 2017 editions of Chambers USA: America's Leading Lawyers for Business in the New York: Labor & Employment category.
Akin Gump's labor and employment practice named as Law360 Employment Practice Group of the Year four times in the past seven years, including in 2009, 2013, 2015 and 2016.
Recognized by The Legal 500 United States 2017 as a leader in the category of Labor & Employment.
Speaking Engagements
co-presented "Employment-Related Issues Impacting Hiring: New Developments and Best Practices," at Goldman Sachs' Securities Division's Twelfth Annual Hedge Fund Human Capital Management Seminar, October 17, 2017
co-presented "Strategic Alignment – A Coordinated Approach to Mitigating Employment-Related Risk," at Goldman Sachs' Second Annual Prime Services GC/CCO Conference, March 1, 2016
participated on the panel "Cover Your Assets: Drafting and Enforcing Restrictive Covenants" held at Akin Gump's New York Office, October 29, 2015
participated on the panel "Employment Risk Mitigation" at the Goldman Sach's Ninth Annual Hedge Fund Human Capital Management Seminar, October 7, 2014
participated on the panel "Identifying and Mitigating Employment Related Risk," Goldman Sachs Prime Services Hedge Fund Learning Series, September 17, 2014
participated on the CLE Series panel "Social Media and its Impacts on Employers" held at Akin Gump's New York Office (September 26, 2013), Dallas Office (May 6, 2014), and Houston Office (May 7, 2014)
participated in a webinar titled "Affordable Care Act – Impact on Employers in 2013 and Beyond," May 14, 2013
participated on the CLE Series panel "The SEC's New Whistleblower Rules: Is Your Client Ready?" held at Akin Gump's New York Office, September 20, 2011
participated in a webinar titled "Labor and Employment after 14 Penn Plaza LLC v Pyett," April 28, 2009
participated in webinar briefing "Handling Employment Issues in the Current Economic Crisis"
presented "Fish or Foul? Distinguishing Independent Contractors from Employees & Minimizing Risk"