Stephen A. Mansfield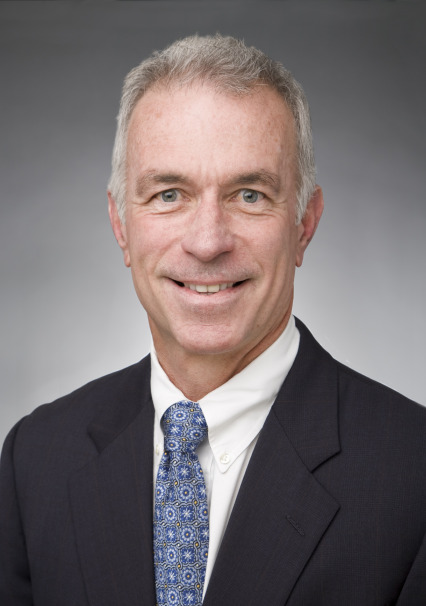 Stephen A. Mansfield
Stephen A. Mansfield
t

+1 415.765.9519

f

+1 415.765.9501
Stephen A. Mansfield is an accomplished jury trial lawyer who has defended and prosecuted complex criminal actions and civil litigation matters for more than 30 years. Mr. Mansfield also conducts corporate investigations and defends corporations, officers, directors and employees against Securities and Exchange Commission (SEC) and Department of Justice (DOJ) investigations involving allegations of securities fraud, Foreign Corrupt Practices Act (FCPA) violations, health care fraud, technology and trade secret theft, payola, tax fraud, antitrust violations, environmental crimes, money laundering, customs fraud, political corruption, Consumer Financial Protection Bureau (CFPB) enforcement actions, and unfair and deceptive trade practices.
Practice & Background
Mr. Mansfield has defended foreign banks, large accounting firms, large insurance companies, health care companies, pharmaceutical and dietary supplement companies, a cosmetic company, a large beverage company and numerous other companies and officers, directors and employees. He has won dismissals, prosecution declinations and the return of millions in improperly seized funds, e.g., United States v. $3,148,884.40 United States Currency, 76 F. Supp. 2d 1063 (C.D. Ca. 1999); United States v. Banco Internacional/Bital, 110 F. Supp. 2d 1272 (C.D. Ca. 2000).
Mr. Mansfield represents companies in product liability, class actions and civil trials. He won a defense verdict in a $111 million breach of contract/fraud claim. He has also brought trade libel claims and litigated complex scientific evidentiary issues, e.g., Metabolife v. Wornick et al., 264 F. 3d 832 (9th Cir. 2001). In addition, he defends corporations, officers, directors and employees against allegations of unfair and deceptive trade practices and has represented clients before related congressional investigations.
Mr. Mansfield serves as leader of the firm's white collar defense and corporate investigations practice. He has extensive investigation and prosecution experience.
As an assistant U.S. Attorney in Los Angeles for 11 years, Mr. Mansfield tried many fraud and corruption cases to verdict. As a deputy chief, he supervised white collar crime investigations and prosecutions involving health care fraud, financial fraud, environmental crimes and political corruption cases. He has briefed and argued numerous appeals, including, United States v. Fine, 975 F.2d 596 (9th Cir. 1992) before an 11-judge en banc panel. As senior litigation counsel, Mr. Mansfield was the lead prosecutor in United States v. Kim, et al., a complex campaign finance fraud investigation that resulted in the conviction of a U.S. congressman, a campaign committee, a campaign treasurer and five multinational corporations. Mr. Mansfield testified before the Senate Judiciary Committee concerning the DOJ campaign finance investigation relating to the 1996 election cycle. As lead trial counsel in United States v. Hoffman, Mr. Mansfield obtained the conviction of an internationally renowned scientist for illegally exporting military technology to five large Japanese corporations. In United States v. Ahmad, d.b.a. Shankman Laboratories, as the Environmental Crimes Task Force leader, Mr. Mansfield obtained the first jury conviction under the Resource Conservation and Recovery Act (RCRA) for illegal exportation of hazardous waste. In United States v. Rockwell International Corp., he obtained a record criminal fine against the defense contractor for mischarging government contract costs.
As the head of the U.N. War Crimes Investigations Unit, Mr. Mansfield supervised international investigative teams in war crimes investigations in Rwanda, which led to the United Nations' establishment of a war crimes tribunal for Rwanda. Mr. Mansfield has served as an instructor with Lawyers Without Borders on several rule of law and anti-trafficking programs in Kenya and Tanzania. He also conducted an investigation of government fraud and corruption problems in Bosnia for the U.S. Agency for International Development (USAID) and coordinated anticorruption efforts in Lithuania and the Republic of Georgia as a legal specialist for the American Bar Association Central European and Eurasian Law Initiative. Mr. Mansfield was selected by the Los Angeles Police Commission as one of 10 members to serve on a blue-ribbon panel of independent experts to investigate and report on the internal corruption issues concerning the Rampart Division. He also served as deputy general counsel of the Rampart Independent Review Panel and testified before the Police Commission concerning his group's published findings and recommendations.
Mr. Mansfield is the partner in charge of Akin Gump's San Francisco office and also is resident in the firm's Los Angeles office. He serves as a leader of the firm's white collar defense practice.
Mr. Mansfield received his B.A. summa cum laude from the University of Rhode Island in 1977 and was elected to Phi Beta Kappa. He received his J.D. in 1982 from the University of Maine School of Law, where he was comment editor of the Maine Law Review.
He is a frequent panelist and lecturer at bar and CLE conferences on trial advocacy and white collar crime issues and served as an adjunct professor of law at Loyola Law School. Mr. Mansfield received the U.S. Department of Justice Director's Award, Special Achievement Awards and numerous commendations from federal law enforcement agencies. He is a member of the California, District of Columbia and Rhode Island Bars; the ABA White Collar Crime Committee; the Chancery Club; and the Wong Sun Society.
Community Involvement
Mr. Mansfield serves on the board of directors of Guide Dogs for the Blind and on the Northern California Committee of Human Rights Watch. He has also served on the boards of the San Francisco Legal Aid Society and the Throckmorton Theatre.
Awards & Accolades
recognized as a leading lawyer by Chambers USA in the practice of white collar crime and government investigations (2007-2017)
recognized by Who's Who Legal 100 for Business Crime Defense (2014, 2016)
recognized by Who's Who Legal – Compendium Edition (2017)
recognized by The Best Lawyers in America for Criminal Defense: White-Collar (2013-2018)
recognized by Super Lawyers Business Edition in Criminal Defense: White Collar (2013)
selected to the Southern California Super Lawyers list (2004-2017)
recipient of the DOJ Director's Award, DOJ Special Achievement Awards and numerous commendations from federal law enforcement agencies