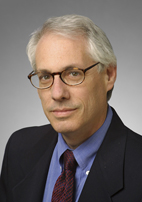 Stephen M. Vine
Stephen M. Vine
t

+1 212.872.1030

f

+1 212.872.1002
Stephen M. Vine leads the firm's investment management practice group and was one of the founding partners of the New York office.
Practice & Background
Mr. Vine's practice focuses exclusively on private investment funds and their managers. For the past 35 years, he has advised some of the largest and most prominent private investment funds and fund managers in connection with their fund formation and capital raising activities. These funds have involved a diverse range of investment disciplines including global macro, distressed investments, private equity, domestic and foreign real estate, arbitrage, financial services and country funds. In addition to the creation of private investment funds, Mr. Vine's practice includes advice on the planning and execution of investment and financing transactions, as well as on the formation and operation of investment management firms. He also assists fund managers in registration and regulatory compliance.
Mr. Vine earned his J.D. cum laude in 1977 and his A.B. magna cum laude in 1974 from Harvard University, where he was elected to Phi Beta Kappa.
Awards & Accolades
Mr. Vine has been frequently recognized as one of the country's leading investment management attorneys. Such recognition includes:
The Best Lawyers in America, 2006-2015
Chambers USA: America's Leading Lawyers for Business, 2008-2015
Chambers Global: The World's Leading Lawyers in Business, 2008-2015
Listed in Who's Who Legal, 2015.