Steven H. Schulman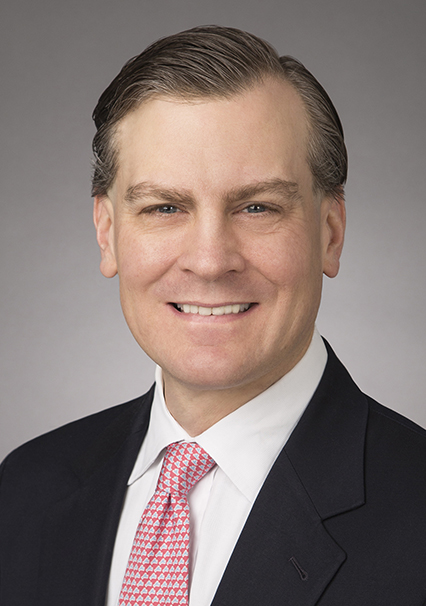 Steven H. Schulman
Steven H. Schulman
t

+1 202.887.4071

f

+1 202.887.4288
Steven H. Schulman leads Akin Gump's pro bono practice worldwide.
Practice & Background
Mr. Schulman maintains a substantive practice in many areas of public interest law, including human rights, immigration, assistance to military personnel and poverty law matters. He has handled dozens of asylum and other immigration cases, with a particular emphasis on complex matters, such as those involving the application of terrorism-related grounds of inadmissibility.
Mr. Schulman joined Akin Gump in 2006 as its first full-time pro bono partner. Since he joined the firm, participation in the pro bono practice has increased substantially in every office and across every practice group; Akin Gump lawyers now devote an average of nearly 90 hours annually to pro bono client matters. Under his leadership, the firm has built strong relationships with local and national legal services organizations and has developed experience in several areas of pro bono practice, such as representing charter schools, working with refugees and victims of human rights abuses, and providing legal counsel to military personnel and their families.
Mr. Schulman leads and supervises the firm's Pro Bono Scholars Program. Started in Washington in 2008, this two-summer program, now in Dallas, Los Angeles, Washington, New York, and Houston, identifies and develops top law students to become the next generation of Akin Gump attorneys committed to building the firm's pro bono practice.
Prior to joining Akin Gump, Mr. Schulman led the pro bono practice at another large international law firm, as its first pro bono counsel, from 2001 to 2004. He developed and implemented that firm's signature Child Refugee Project, assisting unaccompanied alien children in the United States through individual representation, legislative advocacy and systemic reform. As a result of this project, thousands of children were moved from detention to foster care.
In his practice before he joined Akin Gump, Mr. Schulman had extensive experience in antitrust and white-collar criminal matters. In private antitrust litigation, he represented clients in a variety of industries, including defense contracting and health care. In mergers and acquisitions, he represented clients in dozens of transactions before the Federal Trade Commission and the Department of Justice. His reported merger cases include FTC v. Libbey and FTC v. Swedish Match. He also represented corporations in criminal matters and internal investigations, including the Salt Lake Olympic Organizing Committee in its defense of a federal criminal probe into its Olympic bidding practices. He conducted an internal investigation for the board of directors of an automobile manufacturer concerning tread separations on tires used on its vehicles.
Mr. Schulman was the associate note and comment editor of the Northwestern University Law Review. Mr. Schulman is an adjunct professor the Georgetown University Law Center, where he teaches seminars on law firm economics and pro bono practice. He has also taught at Stanford Law School and The George Washington University Law School.
Mr. Schulman's published works include "Victimized Twice: Asylum Seekers and the Material-Support Bar," 59 Cath. U.L. Rev. 949 (2010); "A New Era in the Legal Treatment of Alien Children: The Homeland Security and Child Status Protection Acts," 80 Interpreter Releases 233 (2003); "When Talk Is Not Cheap: Communications With the Media, the Government and Other Parties in High Profile White Collar Criminal Cases," 39 Am. Crim. L. Rev. 203 (2002); and "Giving Voice to the Vulnerable: On Representing Detained Immigrant and Refugee Children," 78 Interpreter Releases 1569 (2001).
He is also an author of several Appleseed reports on the U.S. immigration system, including "Assembly Line Injustice: Blueprint to Reform America's Immigration Courts" (2009), "Justice for Immigration's Hidden Population: Protecting the Rights of Persons with Mental Disabilities in the Immigration System," (2010) , "Children at the Border: The Screening, Protection and Repatriation of Unaccompanied Mexican Minors" (2011), and "Reimagining the Immigration Court Assembly Line: Transformative Change for the Immigration Justice System" (2012).

Community Involvement
Mr. Schulman's numerous community, civic and charitable activities include serving as:
President of the Association of Pro Bono Counsel (APBCo)
Inaugural member of the Human Rights First Board of Advocates
Member of the board of directors and executive committee of Appleseed, a nonprofit network of 17 public interest justice centers in the United States and Mexico
Member of the legal advisory board of the Capital Area Immigrant Rights Coalition
Member of the board of directors of Buildable Hours, a law firm partnership with Habitat for Humanity
Co-chair of the ABA Section of Litigation Pro Bono and Public Interest Litigation Committee (2002-2005) and commissioner for the ABA Commission on Immigration (2004-2005).
Awards & Accolades
Washington, D.C. Super Lawyer (2015

-2016

)
Speaking Engagements
Mr. Schulman frequently lectures on the role of pro bono in the legal profession. His 2011 talk at Harvard Law School, Doing Good While Doing Well: How the Economics of Large Law Firms Allow Pro Bono to Thrive, was recorded and can be seen here: http://www.law.harvard.edu/programs/plp/pages/schulman_event.php.