Steven R. Ross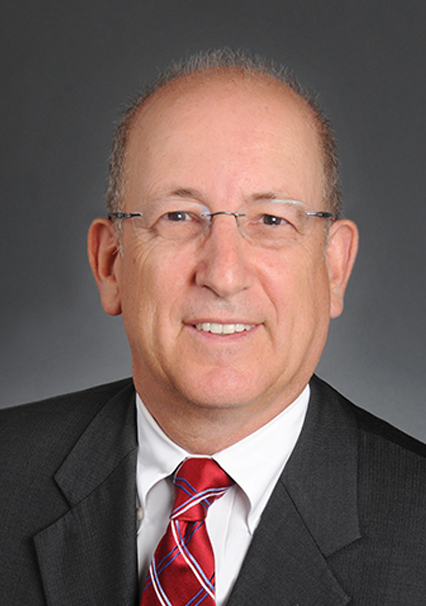 Steven R. Ross
Steven R. Ross
t

+1 202.887.4343

f

+1 202.887.4288
Steven R. Ross leads the firm's congressional investigations practice and is a senior member of the firm's litigation group.
Practice & Background
Mr. Ross has extensive public- and private-sector experience representing corporations, institutions and individuals in high-profile congressional, administrative, and judicial proceedings and investigations. Mr. Ross' areas of concentration include congressional investigations, internal investigations, governmental ethics, federal election law, white-collar criminal defense and constitutional issues.
Prior to entering private practice, Mr. Ross served from 1983 to 1993 as the General Counsel of the U.S. House of Representatives, advising and representing its members, leadership, committees and employees from both political parties. Mr. Ross also counseled the leadership and relevant committees on numerous congressional investigations.
Mr. Ross has represented clients in investigations conducted by various federal executive branch departments, commissions and agencies, including the U.S. Departments of Education, Justice, and Health and Human Services, as well as the Federal Election Commission and the Food and Drug Administration.
In addition, Mr. Ross has represented numerous public officials in connection with their confirmation to senior governmental positions. Among these are members of the Cabinet in multiple administrations; numerous ambassadors; and appointees to various federal agencies, including the Federal Reserve Board.
Mr. Ross has extensive litigation experience, ranging from trials before U.S. district courts to arguments before the Supreme Court and a majority of federal courts of appeals. He was actively involved in the defense of the constitutionality of numerous federal statutes, including the Independent Counsel Act, the Competition in Contracting Act and the Gramm-Rudman-Hollings Deficit Reduction Act. He also taught constitutional law as an adjunct professor at George Mason University Law School.
Mr. Ross received his B.A. in government in 1973 from Franklin & Marshall College and his J.D. in 1976 from the National Law Center at George Washington University. He is a member of the District of Columbia Bar.
Representative Matters
At Akin Gump, Mr. Ross has maintained a leading practice in the highly specialized field of congressional investigations. He has represented a wide array of individuals and corporations in connection with congressional investigations, including:
a number of clients in investigations related to the financial crisis of 2008, including representations of a former CEO of a leading insurance company, a credit rating agency and a top hedge fund
multiple leading defense contractors in a number of investigations into Iraq-related contracts and conduct
several leading hedge funds and fund managers in a number of investigations of derivative trading and other fund practices
a major banking/mortgage institution in an investigation related to its mortgage and lending practices
a prominent major league baseball team in connection with investigations into stadium financing and the use of steroids in sports
a trailer manufacturer in an investigation related to the Gulf Coast hurricane relief effort
the outside directors of a major health care company with respect to congressional and criminal investigations of false corporate earnings statements
a leading data company in connection with multiple congressional investigations regarding identity theft and data security
a major health care company in connection with a congressional committee investigation concerning alleged price manipulation
various corporations' officers and directors in connection with congressional investigations concerning corporate governance and stock trading issues
a major bank and a major family of mutual funds in connection with congressional investigations concerning the regulatory approval of their merger
a significant telecommunications company in relation to a congressional investigation concerning allegations of improper interactions with the FCC
an Indian tribe in connection with congressional and criminal investigations regarding improper activities by the tribe's outside lobbying and public affairs representatives
a leading American corporate CEO with respect to congressional investigations concerning the transfer of satellite technology to China
a major energy company in connection with a congressional investigation concerning Persian Gulf oil fields
several pharmaceutical companies concerning investigations relating to the safety of specific products
a significant power company with respect to the operation of a nuclear power facility
a major industry association regarding allegations of improper lobbying practices
a magazine sales company with respect to its sales practices
a leading nonprofit institution regarding its support of public advocacy activities
a health care nonprofit regarding compliance with federal regulations
a well-known international media owner in connection with a public official's book contract
officials from all branches of government, including members of Congress, executive branch officials and the judiciary; these representations include the chief judge of the U.S. District Court for the District of Columbia and the defense at trial of the chief justice of New Hampshire in that state's first impeachment trial.
Awards & Accolades
Best Lawyers in America (2013-2015) for government relations