Thomas C. Moyer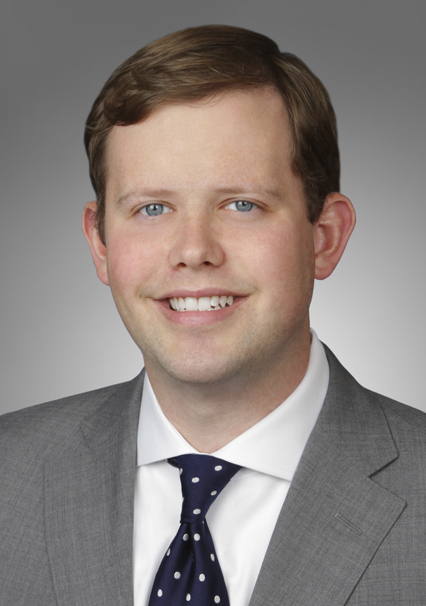 Thomas C. Moyer
Thomas C. Moyer
t

+1 202.887.4528

f

+1 202.887.4288
Tom Moyer advises corporations, institutions, and individuals facing complex and politically-sensitive government investigations and related criminal, civil, and regulatory proceedings.
Practice & Background
Mr. Moyer's practice focuses on advising clients in all aspects of congressional investigations and other government inquiries, including extensive document and information discovery, the defense of interviews with regulators and congressional committee staff, the drafting of congressional testimony, the preparation of witnesses in advance of congressional hearings and other proceedings, and the coordination of related public messaging. Mr. Moyer draws on his experience representing clients facing complex and high-profile government oversight to assist companies and individuals in all manner of other sensitive criminal investigations, civil litigation, and critical negotiations. He has also actively advised clients in connection with parallel internal investigations, compliance matters, and in inquiries led by the Department of Justice, federal financial regulators, inspectors general, and state attorneys general.
Mr. Moyer serves as an adjunct professor at Fordham Law School, where he teaches a course on congressional oversight and investigations. In 2017, he will serve as an adjunct professor on the same subject at Georgetown University Law Center.
Before joining Akin Gump as an Associate, Mr. Moyer served for several years as a policy consultant and a public policy specialist in Akin Gump's Public Law & Policy section, focusing on congressional investigations. In this capacity, he provided strategic research, analysis, and media visibility for clients in numerous congressional investigations and other federal and state inquiries, including a prominent major league baseball team in connection with investigations into stadium financing and multiple clients in investigations related to the 2008 financial crisis.
Mr. Moyer received his J.D. cum laude in May 2012 from William & Mary School of Law where he was a member of the William & Mary Law Review.
Representative Matters
Mr. Moyer's recent matters include representations of:
several leading international banking institutions and financial services executives in inquiries conducted by the Securities and Exchange Commission, the Commodity Futures Trading Commission, the New York Department of Financial Services, and the Financial Industry Regulatory Authority.
a global investment bank in a multi-year congressional investigation related to its structured financial products
a major financial institution in an investigation regarding its compliance programs and regulatory settlements
a leading defense contractor in matters related to its operations in Iraq and Afghanistan
a major automotive company with respect to investigations concerning allegations of non-compliance with environmental regulations
a number of health care insurance companies in various investigations related to health care reform and implementation
a significant health care nonprofit regarding compliance with federal regulations
a major banking/mortgage institution in an investigation related to its mortgage and lending practices
a major independent living facility in connection with federal- and state-level investigations into its corporate practices related to veterans benefits
a major international retailer related to the Foreign Corrupt Practices Act
a compounding pharmacy in an investigation related to its products.
Awards & Accolades
Awarded the Burton Award for Distinguished Writing in Law for the article "Preserving Privacy Inside the Beltway: Responding to Congressional Demands for Sensitive Financial and Medical Information" (2013).