Thomas H. Yang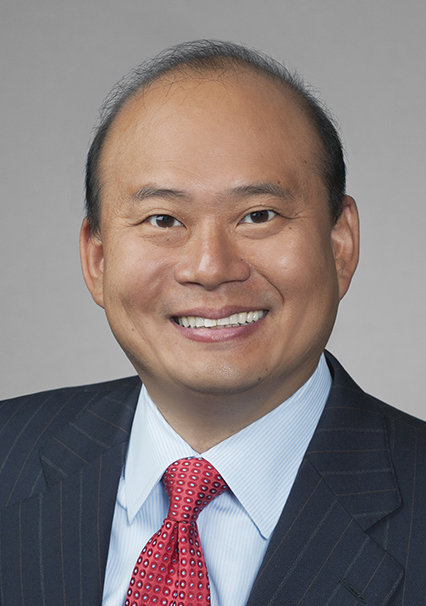 Thomas H. Yang
Thomas H. Yang
t

+1 214.969.2720

f

+1 214.969.4343
Thomas H. Yang has more than 23 years of experience in mergers and acquisitions, capital markets and securities, including extensive experience in private equity transactions.
Practice & Background
Mr. Yang represents public and private companies in complex mergers and acquisitions, including mergers for cash and stock, forward and reverse-triangular mergers, asset and stock sales, joint ventures and other strategic combinations. He has extensive experience representing private equity funds and their portfolio companies in their transactional activities.
Mr. Yang also acts as counsel to issuers and underwriters in connection with public and private offerings of debt and equity, including initial and follow-on common stock offerings, shelf offerings, convertible securities, depositary shares, discount notes, Regulation S offerings and Rule 144A private placements. He acts as lead securities counsel to New York Stock Exchange and NASDAQ-listed companies in various industries.
Mr. Yang has been named as one of six top M&A dealmakers by the Dallas Business Journal, recognized as one of the Top 50 Multicultural Lawyers in Texas by the Texas Diversity Counsel, recommended by Legal 500 US for Middle-Market M&A and has been repeatedly recognized by D Magazine as one of the best corporate lawyers in Dallas. Mr. Yang is active in the Korean and Asian-American communities and is a former President of the Dallas Asian-American Bar Association.
Representative Matters
Mr. Yang's recent transactions include representing:
Private Equity M&A
a private equity fund in its sale of a provider of risk insight, prediction, and management solutions
a private equity fund in its acquisition of an online marketplace for buying and selling oil and gas assets
a private equity fund in its acquisition of over 45 quick service restaurants locations in Florida
a private equity fund in its acquisition of a lifestyle apparel brand and subsequent sale to a strategic buyer
a private equity fund in its acquisition of three ready mix and aggregate companies and related add-on acquisitions
a private equity fund in the acquisition of a distributor of fluid power and power train solutions
a private equity fund in the purchase of all of the stock of a provider of consumer bankruptcy and foreclosure services and related add-on acquisitions
a private equity fund in its acquisition of a supplier of proprietary and custom mixed rubber compounds
a private equity fund in its acquisition of a leading distributor of name-brand industrial MRO supplies and equipment.
a private equity fund in its purchase of a marketing company
a private equity fund in its acquisition of a leading importer and distributor of fine wines and spirits
a private equity fund in its sale of a provider of cathodic protection systems and engineering services
a private equity fund in its acquisition of a regional provider of environmental remediation and industrial services
a private equity fund in its acquisition of one of the largest providers of large format printed material for the retail point of purchase industry and the outdoor billboard market
a private equity fund in its acquisition of a leading designer, importer, and distributor of decorative home accents including furniture, lamps, occasional tables, accent chairs, and mirrors
Strategic M&A
a large chain in the convenience retailing industry in its $3.3 billion acquisition of over 1,100 gasoline and convenience store locations in 18 states
a provider of temporary traffic management solutions in its sale to a private equity company
a large chain in the convenience retailing industry in its acquisition of over 100 gasoline and convenience store locations in Florida
a wine import and distribution business in a merger of equals
a NYSE-listed communications company in pre-merger integration planning
an NYSE-listed business process and document management company in acquisitions and investments related to the healthcare industry
a retail fine wine and spirits business in a series of acquisition and sale transactions
a provider of water transfer services in the natural gas industry in the sale of its assets to an energy company
a NYSE-listed communications company in its $275 million acquisition of a network and applications management company that provides back-office management for Wi-Fi hot spots
an engineering services company in the sale of the company
an NYSE-listed oil and natural gas company in its acquisition of $700 million of oil and natural gas properties
Capital Markets
an NYSE-listed manufacturer of transportation, construction and industrial products in a $450 million convertible debt offering
an NYSE-listed oil and natural gas company in its $700 million initial public offering
a natural gas and oil company in a $750 million public offering of notes and the redemption of previously outstanding notes
a renewable energy company in its initial public offering
Awards & Accolades
Recommended Lawyer for M&A Middle-Market (Legal 500 US, 2017)
Top 50 Multicultural Lawyer (Texas Diversity Counsel, 2017)
One of six "M&A Dealmakers" (Dallas Business Journal, 2011)
"Best Lawyers in Dallas" (D Magazine, May 2005, 2011, 2013)
"Texas Super Lawyer" (Law and Politics Magazine and Texas Monthly, 2004-2017)
Ranked as 8th Best Lawyer Under 40 in Dallas (D Magazine, May 2002)
"Best Lawyers Under 40" (National Asian Pacific Bar Association, October 2002)
"Best Lawyers Under 40 in Dallas" (D Magazine, May 2004)
"Texas Rising Stars" (Law and Politics Magazine and Texas Monthly, July 2004)