Thomas J. McCarthy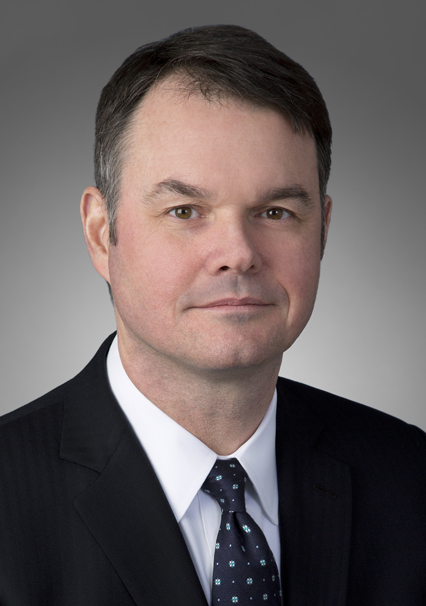 Thomas J. McCarthy
Thomas J. McCarthy
t

+1 202.887.4047

f

+1 202.887.4288
Thomas J. McCarthy is the leader of the firm's international trade practice and a member of the regulatory practice steering committee.
Practice & Background
Mr. McCarthy counsels clients on U.S. law and policy affecting international trade and business, including export control laws, sanctions programs, customs law, anticorruption laws, antiboycott regulations and foreign investment in the United States. Among other things, he has helped clients in various industries successfully:
develop and implement compliance programs and strategies
conduct internal reviews, audits and investigations
prepare voluntary disclosures
negotiate settlements with relevant agencies
litigate trade-related cases before the U.S. Court of International Trade and U.S. Court of Appeals for the Federal Circuit
draft license applications, ruling requests, protests, commodity jurisdiction requests, advisory opinion requests and other submissions to relevant agencies
complete Focused Assessments and analyze the classification of items.
Relevant agencies and areas of law include:
defense trade controls (ITAR) administered by the U.S. Department of State (DDTC) and related import provisions administered by the Bureau of Alcohol, Tobacco, Firearms and Explosives (ATF)
dual-use export controls (EAR) and antiboycott regulations administered by the U.S. Department of Commerce (BIS, OAC, Census)
U.S. Foreign Corrupt Practices Act (FCPA), enforced by the U.S. Department of Justice and the U.S. Securities and Exchange Commission
U.S. sanctions programs administered by the Office of Foreign Assets Control (OFAC)
import controls administered and enforced by the U.S. Department of Homeland Security (CBP, ICE)
export controls on nuclear items administered by the U.S. Department of Energy and the Nuclear Regulatory Commission
Exon-Florio, administered by the Committee on Foreign Investment in the United States (CFIUS).
Mr. McCarthy has extensive experience with clients in various industries and sectors, including:
high technology
energy and related services
defense
health care
engineering services
logistics and freight forwarding
venture capital and private equity.
Prior to joining Akin Gump, Mr. McCarthy served as a summer clerk for the Honorable Clarence Newcomer of the U.S. District Court for the Eastern District of Pennsylvania and for the Environmental and Natural Resources Division of the Department of Justice. Mr. McCarthy received his J.D. in 1998 from the University of Virginia, where he was articles editor of the Virginia Journal of International Law. Prior to entering law school, Mr. McCarthy served as a U.S. naval officer for four years.
Community Involvement
Mr. McCarthy is involved in the following organizations:
International Law Section of the District of Columbia Bar
the board of directors at the Center for Civilians in Conflict
Awards & Accolades
Recognized by The WorldECR Awards as being among the "highly commended" export practitioners of the year (2015)
Recommended by Legal 500 US in Dispute Resolution – International Trade (2017)
Named among The National Law Journal's Regulatory & Compliance Trailblazers (2015)
Recognized by Chambers USA in international trade: export controls & economic sanctions (2017-2018)
Ranked in Chambers Global for international trade: export controls & economic sanctions (2018)
Speaking Engagements
Speaker, International Trade and Compliance Conference, Amsterdam, Netherlands, September 19, 2017
Speaker, "Navigating CFIUS Risks in the M&A Process: National Security Reviews of Foreign Investments in U.S. Business," Hosted by Akin Gump and ACC, July 11, 2017