Wael Jabsheh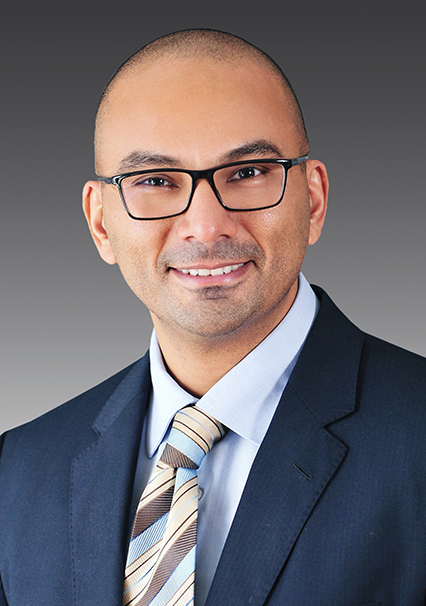 Wael Jabsheh
Wael Jabsheh
t

+971 2.406.8525

f

+971 2.406.8511
Wael Jabsheh focuses on domestic and cross-border mergers and acquisitions, joint ventures, private equity and investment fund formations. He also advises on complex matters relating to technology, communications, cybersecurity and intellectual property.
Practice & Background
Mr. Jabsheh is fluent in Arabic, has been based in the United Arab Emirates since 2005 and has extensive experience advising on corporate and TMT transactions in the Middle East, North Africa and the Indian subcontinent.
Mr. Jabsheh advises a variety of sovereign and private clients, including local and multinational companies and financial institutions.
Representative Matters
Mr. Jabsheh's engagements include advising:
Abraaj Capital on its US$505 million acquisition of a 25 percent stake in Egyptian investment bank EFG-Hermes. EFG-Hermes is listed on both the Cairo Stock Exchange and the London Stock Exchange and is the most heavily traded stock on the Cairo Stock Exchange by turnover
Bahrain Telecommunications Company (Batelco) on its US$158 million acquisition of 20 percent of the share capital of the Yemen Company for Mobile Telephony (Sabafon) from Sheikh Hamid bin Abdullah Al-Ahmar
Etisalat on its successful US$2.89 billion bid and acquisition of Egypt's third mobile operator license. Also advised Etisalat on all matters relevant to the formation of Etisalat Misr (the Egyptian corporate which currently holds and operates the mobile license) and on the joint venture arrangements between Etisalat and its bid consortium
Etisalat on its successful US$2.65 billion acquisition of 26 percent of PTCL in a privatization by the Government of Pakistan. This transaction was the largest privatization in Pakistan
a bidding consortium involving Anwar Ibrahim and Emaar PJSC of the U.A.E. on a bid to acquire the US$4.5 billion Turkish telecoms firm TelSim in a competitive bid process administered by the Government of Turkey
Emirates Telecommunications Corporation on its multimillion dollar bid for a 35 per cent strategic stake in Tunisian telecoms operator Tunisie Télécom
Al-Tuwairqi Group of Saudi Arabia on its acquisition of a 75 percent strategic stake in Pakistan Steel Mills Corporation (Private) Limited for US$361 million from the Government of Pakistan. The financial advisers to the Al-Tuwairqi Group were Gulf International Bank
Oasis Leasing of Abu Dhabi on its US$51 million subscription for 42.5 percent of the share capital of Bahrain based Addax Bank. Addax Bank was voted the "Best New Bank" during the Banker Middle East 2007 Industry Awards
a leading regional private equity firm on its multimillion dollar bid for a 51 percent controlling stake in Central Electricity Generating Company of Jordan (CEGCO) in a privatization by the Government of Jordan. CEGCO is Jordan's largest electricity generation plant
Abraaj Capital Limited on the admission of various strategic investors as part of the final closing of its flagship US$2 billion Infrastructure Growth and Capital Fund L.P., and the establishment of a multimillion dollar feeder fund structure, through which smaller investors will be able to indirectly participate in IGCF
a client on the establishment of a billion dollar infrastructure fund investing in the MENA region
Al Futtaim on the establishment of a US$500 million real estate development fund focused on the Middle East and North Africa. The fund will be dedicated to investments in real estate development in the Middle East and North Africa region
Abraaj Capital in relation to a US$300 million buyout fund, which invests in controlling significant interests in Pakistani businesses operating in the oil and gas, power, construction, telecom, tourism and financial sectors
Baer Capital Partners Limited on all aspects of a US$150 million equity fund-raising for an investment in the Vatika Group, a leading real estate and hospitality sector developer in India. The fundraising was effected using a Mauritian feeder structure to take advantage of benefits available under the India-Mauritius double taxation treaty
Baer Capital Partners Limited on the establishment of an open-end Mauritian domiciled investment fund which aims to invest in Indian equity and debt linked securities, derivatives and related structured products
Baer Capital Partners Limited on the establishment of the Beacon India Private Equity Fund, a US$200 million Mauritian-domiciled private equity fund investing in listed and unlisted Indian securities
Kuwait Finance House in the US$38 million private placement of shares in Ishbilya Village, an exempted company incorporated with limited liability in the Cayman Islands with the objective of acquiring a 90 percent interest in Ishbiliya Village WLL, a company established in Bahrain to develop a 176,000 m² plot of land in Al Qadam, Bahrain
Ithmar Capital on the US$45 million final closing of the Ithmar Fund II, a private equity investment fund which aims to invest in equity related securities in the member states of the Gulf Cooperation Council
Scimitar Global Ventures on the establishment of a highly sophisticated professional Cayman-domiciled private equity fund. Scimitar Global Ventures specialize in extracting value from investments in diverse industries in developed markets, and across distressed and developing markets in the Middle East, North Africa and Eastern Europe
Investment Boutique on the establishment of Carnelian I, a unique U.A.E. Real Estate Arbitrage & Trading Fund and the establishment of a feeder fund by Emirates Financial Services, one of Carnelian's placing agents
GB Auto S.A.E., an Egyptian automotive company, and Beltone Investment Banking on the due diligence aspects of GB Auto's US$150 million IPO and international offering of shares. The shares were listed on the Cairo and Alexandria Stock Exchanges, and the offering was extended to qualified investors across Europe and the Middle East
Qatar Petroleum on its IPO of Gulf Services International, the company established for the purpose of operating the captive insurance, helicopters and drilling businesses previously operated by Qatar Petroleum directly. The offering raised approximately US$480 million and was five times oversubscribed.
Awards & Accolades
Ranked in Chambers Global (2016 - 2018) for Corporate/Commercial & Commercial Contracts – U.A.E.; "Clients praise his turnaround speed as well as his 'succinct, results-driven responses and clear advice'" and clients say he is "highly responsive and technically very good"
Recommended in The Legal 500 Europe, Middle East and Africa (2015 - 2017) for Commercial, Corporate and M&A – U.A.E.
Named by Who's Who Legal to its global list of "Who's Who of Sports and Entertainment Lawyers" (2013 - 2016).
Languages
Arabic
English