Z.W. Julius Chen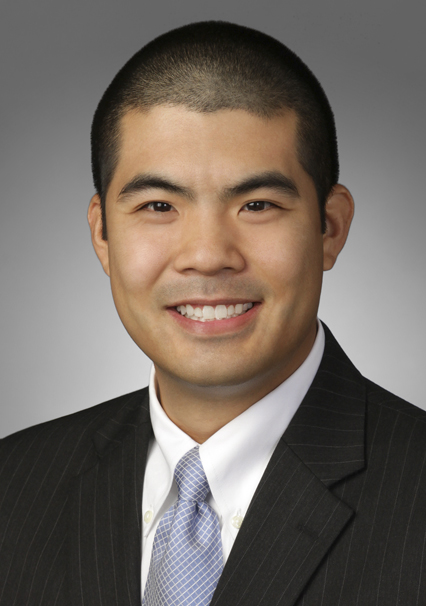 Z.W. Julius Chen
Z.W. Julius Chen
t

+1 202.887.4475

f

+1 202.887.4288
Julius Chen's practice focuses on federal and state appellate litigation, and on providing strategic advice to clients appearing before trial courts and agencies. He has particular expertise in issues relating to administrative and constitutional law, bankruptcy, intellectual property, Native American tribes, and healthcare.
Practice & Background
Mr. Chen has represented clients at all stages of appellate litigation. Mr. Chen has served as the principal author of dozens of briefs filed in the U.S. Supreme Court and the federal courts of appeals, and argued cases in the Sixth, Ninth, and D.C. Circuits. He has also counseled clients on numerous briefs filed in trial courts nationwide.
In addition, Mr. Chen maintains an active and wide-ranging appellate pro bono practice. His representations include work on behalf of major trade organizations, national non-profit organizations, local governments, academics, individuals facing discrimination, and incarcerated individuals.
Prior to joining Akin Gump, Mr. Chen served as a law clerk to Judge Judith W. Rogers on the U.S. Court of Appeals for the D.C. Circuit and to Judge. T. S. Ellis, III on the U.S. District Court for the Eastern District of Virginia. He also spent two years practicing appellate litigation and advising clients on political law issues at another international law firm based in Washington, D.C.
Mr. Chen received his A.B. magna cum laude in history in 2005 from Princeton University, where he was the recipient of the Prize in American History. After college, he served as a Fellow in the California Senate and staffed education and tax matters for Senator George C. Runner.
Mr. Chen received his J.D. in 2009 from Columbia University School of Law, where he served as Editor-in-Chief of the Columbia Law Review. He was the recipient of the Charles Bathgate Beck Prize and earned honors as a James Kent Scholar and Harlan Fiske Stone Scholar. For his academic publications, Mr. Chen was awarded the James William Moore Federal Practice Award by LexisNexis and was selected as the winner of the Robert T. Matsui Annual Writing Competition.
Representative Matters
City of San Gabriel v. Flores, No. 16-911 (U.S. 2017) (represented City of San Gabriel in challenge to Ninth Circuit's treatment of cash-in-lieu benefits under the FLSA and willfulness doctrine)
Buehler v. Austin Police Department, No. 16-729 (U.S. 2017) (represented petitioner in section 1983 action concerning application of the independent-intermediary doctrine)
Ethicon Endo-Surgery, Inc. v. Covidien LP, No. 16-366 (U.S. 2017) (represented petitioner in structural challenge to inter partes review system under the America Invents Act)
GEICO Gen. Ins. Co. v. Calderon, No. 15-1346 (U.S. 2016) (represented petitioners in Fair Labor Standards Act exemption case)
Puerto Rico v. Sanchez Valle, No. 15-108 (U.S. 2016) (represented current and former senior Puerto Rico officials as amici in case concerning Double Jeopardy Clause and Puerto Rico)
Crow Allottees v. United States, No. 15-779 (U.S. 2016) (represented Apsaalooke (Crow) Tribe in appeal defending against challenges to Crow-Montana Water Rights Compact)
Ridley School District v. M.R., No. 13-1547 (U.S. 2015) (represented petitioner in IDEA liability case and successfully opposed fee petition in district court)
Hammer v. Sam's East, Inc., No. 14-441 (U.S. 2015) (successfully defended against Fair and Accurate Credit Transactions Act class action in Eighth Circuit and opposed certiorari)
Adoptive Couple v. Baby Girl, 133 S. Ct. 2252 (2013) (filed cert- and merits-stage amici briefs on behalf of adoption law expert and other non-profit organizations)
In re MPM Silicones Inc., Nos. 15-1682, 15-1771, 15-1824 (2d Cir. pending) (representing debtor and noteholders in defense of confirmed chapter 11 plan)
United States of America v. Gila Valley Irrigation District, Nos. 14-16942, 14-16943, 14-16944, 14-17047, 14-17048, 14-17185 (9th Cir. 2017) (persuaded Ninth Circuit to adopt Intervenor Gila River Indian Community's view of Arizona forfeiture law in decades-long water decree proceeding)
Yazzie/The Hopi Tribe v. EPA, Nos. 14-73100, 14-73101, 14-73102, 14-73055 (9th Cir. 2017) (successfully represented Intervenor Gila River Indian Community in defending EPA rule against various statutory and constitutional challenges)
Friedman v. FAA, No. 16-1007 (D.C. Cir. 2016) (successfully represented insulin-treated diabetic pilot in challenge to FAA's refusal to act on his application for a first-class medical certificate)
State of Arizona v. Tohono O'odham Nation, No. 13-16517 (9th Cir. 2016) (represented Gila River Indian Community in IGRA compacting case)
Grandeye Ltd. v. Google Inc., No. 15-1622 (Fed. Cir. 2016) (successfully defended cancellation of patent claims in inter partes review on behalf of Google Inc.)
In re Tribune Co. Fraudulent Conveyance Litigation, No. 13-3992 (2d Cir. 2016) (represented former shareholders in fraudulent conveyance litigation arising out of chapter 11 bankruptcy)
FiberTower Spectrum Holdings v. FCC, No. 14-1039 (D.C. Cir. 2015) (successfully challenged FCC order denying hundreds of license renewal applications)
In re Nortel Networks Inc., No. 13-2739 (3d Cir. 2013) (successfully defended denial of motion to arbitrate and represented Committee of Unsecured Creditors in appeal proceedings regarding Nortel bankruptcy)
Clarian Health West, LLC v. Burwell, No. 1:14-cv-00339-KBJ (D.D.C. 2016) (successfully represented plaintiff hospital in Administrative Procedure Act challenge to Medicare reimbursement rule on outlier payments)
Community Involvement
Edward Coke Appellate Inn of Court