Beijing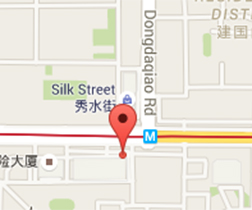 Suite 06, EF Floor
Twin Towers (East), B12
Jianguomenwai Avenue
Beijing 100022, China
beijinginfo@akingump.com
t

+86 10.8567.2200

f

+86 10.8567.2201
Partner in charge:
Opened in January 2007, the Beijing office of Akin Gump Strauss Hauer & Feld LLP serves as the firm's China-wide base of operations to assist clients seeking both to enter Chinese markets and to extend their businesses beyond China. The Beijing office works closely with our office in Hong Kong.
Our lawyers in the Beijing office counsel Chinese firms as well as foreign investors in cross-border mergers and acquisitions and other types of transactional matters. We advise our clients on corporate vehicles and entry modes, deal structuring, due diligence investigations, corporate documents, negotiations with partners, dealing with the relevant governmental authorities and obtaining the necessary approvals for foreign investment in the United States, China or elsewhere.
Akin Gump lawyers are well equipped to help clients navigate both U.S. and Chinese law and to assist Chinese clients in outbound transactions and investments. Several lawyers have worked as in-house counsel for Fortune 100 and 500 companies in the United States and China, major Chinese state-owned companies and other large international organizations. This experience, coupled with our ability to communicate effectively with both U.S. and Chinese lawmakers, puts us in a strong position to give accurate and practical regulatory advise to our Chinese and foreign clients.
Cross-Border Mergers and Acquisitions
Lawyers in the Beijing as well as in Hong Kong offices have extensive experience representing different types of Chinese and other firms in a broad range of industries, including the world's largest cosmetics company, the world's largest generic pharmaceutical companies, one of the world's largest shipping companies and numerous private equity firms in structuring, negotiating and completing cross-border acquisitions and joint ventures. We advise clients on deal structuring, craft and manage the due diligence process, draft the acquisition documents, negotiate with counterparts and advise on post-acquisition issues. Our lawyers have extensive experience in a broad array of transactions from public company mergers, to private company asset acquisitions to joint-ventures, to buy-outs and going-private transactions.
China Corporate and Direct Foreign Investment
Our lawyers advise U.S. and European companies from various lines of industries (manufacturing, retail, media, IT, cosmetics, pharmaceuticals, etc.) on direct investment in China. Over the past years, our lawyers have sealed numerous deals to assist our clients in establishing Sino-foreign joint venture companies and wholly-foreign-owned subsidiaries in China. Our advice covers the entire spectrum of areas a foreign investor would typically encounter when engaged in direct investment in China, including transaction structuring, the creation of SPAC's, China regulatory advice (e.g., the Chinese regulations on entry modes available to foreign investors), due diligence investigation, negotiation with joint venture partner(s), preparation of corporate documents (e.g., joint venture agreements, articles of association, share transfer agreements, etc.), advice on the various legal issues involved in the relevant direct investment (e.g., corporate law, corporate law-related IP and IT law, technology/know-how licensing, corporate-related employment law issues and merger-control antitrust law, etc.).
Investment Funds and Private Equity
The investment funds group is a core part of Akin Gump's corporate and securities practice group. Including the lawyers in Beijing and Hong Kong, there are over 70 lawyers in the fund formation practice. The fund team is also closely supported by numerous lawyers in the firm's tax, finance, derivatives and pension practices. The China fund team is uniquely qualified to advise clients on complex issues surrounding fund formation, downstream investments and exits. Our services include offshore China and Asia oriented USD private equity and hedge funds, onshore Chinese RMB funds and outbound investments by Chinese financial institutions. Our lawyers also frequently participate in industry advocacy and legislative rulemaking.
International Trade
We advise clients on all aspects of international trade. Our Lawyers have many years of experience in trade litigation, trade policy and market access issues. We have represented many Chinese clients in trade cases over the years and also multi-national clients on market access, export control, licensing and IP issues in China. We also handle a variety of WTO matters. The team also works closely with our large team of international trade lawyers and economists in Washington, D.C.
Anticorruption and Anti-commercial Bribery
Lawyers in China have broad experience representing U.S. and European companies on anticorruption and anti-commercial bribery issues under Chinese laws. They work in tandem with lawyers in our Washington, D.C. and other offices in advising our multi-national clients on these issues in multiple jurisdictions, including issues under the FCPA. On our clients' behalf, we conduct internal investigations and develop, implement and review corporate compliance policies and procedures. Our lawyers recently represented one of the world's largest chemical companies in developing, implementing and reviewing corporate compliance policies and procedures. Prior to joining Akin Gump, one of our senior lawyers served as a public prosecutor in the office of the Chinese Supreme Procuratorate and has extensive experience in dealing with anticorruption cases.
Antitrust Law
Our lawyers have experience in advising foreign clients on China's antitrust law issues. Our lawyers in China often work as part of a multi-office team in advising clients in a coordinated way on multi-jurisdictional antitrust issues and investigations. Our experience includes advising clients on whether there are Chinese antitrust law issues in cross-border merger and acquisition transactions and preparing pre-merger antitrust filings with the Chinese antitrust agencies.
Intellectual property (IP) Law
One of the leading IP firms in the United States, Akin Gump also has a strong IP team in the Beijing office. Our lawyers have a wide spectrum of experience in counseling foreign clients on IP issues, including IP acquisitions and licensing, IP enforcement, IP policy matters and transactional IP work (including due diligence investigation and contract drafting).
Franchise Law
Our lawyers have rich experience in representing the world's most well known franchising corporations and their subsidiaries in doing business in China in various business sectors including hotel, retail, food and restaurant, and education. The legal services range from advising on Chinese regulatory requirements in relation to franchise arrangements, deal structures, franchise agreements and development agreements, and have covered legal areas including franchise, contract, foreign exchange, intellectual property, real estate, etc.
Employment Law
Combining substantial global labor practice experience and resources, our lawyers are experienced in all aspects of employment law issues, including conducting due diligence investigations of employment issues at target companies and analysis on employee disposal solutions; drafting employment agreements, including acquisition contracts addressing employment issues, non-disclosure, non-solicitation and non-competition agreements; and providing counseling regarding compliance with Chinese laws on wages, work hours, overtime pay and restriction on dispatch labor issues. Our lawyers also have deep experience in resolving employment disputes, including employment litigation at both the trial court and the court of appeals.
Customs Law
Lawyers in China have long-term experience in assisting foreign clients on customs and customs related law issues in China. Specifically, our experience includes advising on compliance with the Chinese Customs regulations and advising on customs classifications, dutiable values and place of origin of import and export goods.
IT and Licensing Transactions
Our lawyers have advised some of the world's leading IT and internet companies in licensing transactions with Chinese companies and represented the world's largest IT companies in negotiating its data center contract with a major Chinese telecom operator in China.