Geneva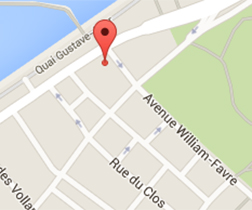 Akin Gump Strauss Hauer & Feld LLP's Geneva office serves as a platform for our international trade practice in relation to the World Trade Organization (WTO) and other Geneva-based international organizations. The Geneva office also offers a wide range of legal services in transactional, financial, regulatory, international arbitration and litigation matters through a team of experienced and accomplished professionals who are fluent in English, Spanish, French and German. As a global financial center, as well as a nexus of multilateral regulation and policy-making, Geneva is an ideal location from which our lawyers and advisors can serve local and international clients, drawing on the strength of the firm's lawyers and advisors worldwide.
International Arbitration
Our international arbitration team in Geneva is part of our global arbitration practice. In close collaboration with other experienced international arbitration practitioners in our offices in the United States, London, Moscow, Abu Dhabi, Dubai and Hong Kong, the Geneva office acts on complex, high-stakes matters in arbitral fora all over the world, before arbitral tribunals constituted under all major institutional rules. It also routinely acts in arbitrations applying Swiss law. The Geneva office arbitration practice has been recognized by Chambers Europe and Chambers Global.
International Trade
Akin Gump's renowned international trade practice represents clients in international trade and other regulatory matters involving the WTO, the World Intellectual Property Organization, the World Health Organization, the International Standardization Organization, and other Geneva-based international agencies whose activities increasingly affect the interests of sovereign governments, trade associations and multinational corporations. The Geneva office provides experienced trade lawyers in one of the world's most important focal points for international trade.
According to Chambers, partner Stephen Kho has "very high-level knowledge of international trade and he's very savvy when it comes to developing strategy." Mr. Kho previously served in the Office of the United States Trade Representative, where he led the U.S. delegation in WTO and North American Free Trade Agreement dispute resolution proceedings related to intellectual property and government procurement matters. Partner Alan Yanovich served as counselor at the WTO Appellate Body Secretariat for 12 years. Mr. Yanovich has represented several governments in trade disputes before the WTO, as well as before regional dispute settlement mechanisms. He regularly advises multinational corporations and trade associations on how to overcome trade and other regulatory barriers. According to Legal 500, Mr. Yanovich has "a good rapport with the diplomatic community in Geneva." He has also been recognized by Chambers, Best Lawyers in Switzerland and Who's Who Legal.
Cross-Border Transactions
With significant on-the-ground experience in the European Union, Russia and the Commonwealth of Independent States, Brazil, India, China, Africa and the Middle East and North Africa region, Akin Gump's cross-border transactions practice offers clients representation in mergers and acquisitions, capital markets, joint ventures, leveraged buyouts, restructurings, project financing, divestitures and international securities offerings.
The firm's cross-border transactions lawyers networked across global offices and qualified in numerous jurisdictions work with our public law and policy practitioners to provide counsel that is informed by up-to-the-minute economic, political and legal information drawn from regular contact with governments and policy makers. As a result, Akin Gump's international corporate work has been recognized by Legal 500 EMEA, Chambers Global, IJGlobal and many other respected publications.
Swiss Corporate and Commercial Matters
Lawyers in the Geneva office provide local and international clients, including large multinational companies and high-net-worth individuals, with a full range of representation in corporate and commercial matters in Switzerland. Such matters include mergers and acquisitions, joint venture agreements, establishment of business ventures and corporate structures in Switzerland, commercial lending, licensing and distribution agreements, and real estate transactions. They also advise on Swiss regulatory matters, such as bank and asset management licensing and regulation, securities regulation and listings.