London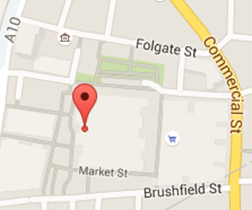 Akin Gump Strauss Hauer & Feld LLP's London office is the nexus of the firm's international practice. The firm's strategy in London has been to grow practices that complement core strengths of the firm. This has resulted in the growth of a fully integrated office practicing at the top of its markets. The core strengths on which the office is founded are financial restructuring, corporate transactions (including mergers and acquisitions, joint ventures and private equity), complex finance, energy, debt and equity capital markets, financial services regulatory, disputes, investment funds (hedge, private equity, real estate and infrastructure), EU competition and tax. The integrated nature of the practice means that the lawyers based in London work closely on a regular basis with their counterparts in the firm's other international practices as well as those in the firm's U.S. offices.
Financial Restructuring
We are widely recognized as the leading cross-border restructuring firm for creditors with unrivaled coverage of the world's key financial centers. Our European financial restructuring lawyers have played key roles in acting for groups of bondholders, noteholders and mezzanine lenders in the largest and most contentious cross-border restructurings, many of which have broken new ground, from our representation of bondholders in the benchmark Marconi restructuring in 2002 - 2003 to the Wind Hellas debt/equity swap, to the collapse of the Icelandic banks. Focusing principally on restructurings and debt or equity financings for troubled companies, we have extensive experience with the issues faced in restructurings of complex corporate debt and structured finance arrangements. Our European financial restructuring practice forms part of a wider global financial restructuring team operating across London, Frankfurt, Hong Kong and New York that has been involved in high-profile, precedent-setting restructuring and insolvency transactions around the globe.
Corporate/M&A
Our London corporate team principally advises on high-end corporate work, including public/private M&A and takeovers, private equity, debt for equity swaps, schemes of arrangement and strategic corporate advice. We also represent numerous multi-billion dollar investment funds on special situation investments, distressed investing (and subsequent exits), merger arbitrage and activist situations and equity restructurings as well as domestic and cross-border regulatory and policy issues.
The team also has very strong M&A experience in the energy and telecommunications sectors. The firm has a strong track record in Russia and the CIS and an impressive list of Russian corporate clients, including one of the world's largest integrated telecommunications services operators, VimpelCom Ltd, and two of the largest Russian oil companies, LUKOIL Oil Company and Surgutneftegas.
Finance
Often at the center of today's most complex and innovative transactions, our top-tier, multi-disciplinary finance team is dedicated to advising clients on precedent-setting new financings, workouts and restructurings in the United Kingdom and throughout Europe. We represent major international banks, investors and borrowers in relation to the full range of debt financings, including secured and unsecured, syndicated and bilateral, investment grade and leveraged, senior and mezzanine, often involving warrants, options and other equity instruments; distressed and "rescue" financings; structured finance, including securitizations, structured financings, derivative products and asset-based financings; and institutional private placements, for which we are a market leader advising U.K. and U.S. institutional investors in cross-border private placements typically involving the issuance of long-term, investment-grade debt instruments that are issued by U.K. and other European-listed companies.
Capital Markets
The firm's capital markets practice is integrated with its corporate practice. We represent issuers from emerging markets (or whose principal asset is in an emerging market), energy companies, telecommunications businesses, asset managers and investment funds in connection with equity and debt offerings on the Official List of the London Stock Exchange, AIM and the Specialist Funds Market in London, the New York Stock Exchange, the Tokyo Stock Exchange, the Hong Kong Stock Exchange, Euronext in the Netherlands and Luxembourg and the RTS and MICEX in Moscow. The team also has considerable experience representing underwriters, nominated advisors and placing agents.
Investment Management
Akin Gump's global alternative investment funds practice is widely recognized as a world leader in the areas of hedge funds, private equity funds and other alternative investment funds. Our London team, which includes both U.K. and U.S. qualified lawyers, provides advice and support on structuring, establishment and capital-raising for alternative investment funds implementing a wide range of hedge fund strategies and also funds investing in private equity, listed shares, distressed debt and other credit-led opportunities, real estate, infrastructure and a broad range of other asset classes. We advise fund managers on the structuring of their own businesses, including incentive arrangements for key personnel, as well as provide support in a wide range of areas in connection with the trading and investment of fund assets. We have in-depth experience with emerging markets funds, including designing structures that are tax-efficient and address the limitations on inward investment found in many developing countries. We are familiar with the issues that arise under local laws and how they have been solved, and we know the special risks of emerging economies and how to address them. Working closely with lawyers in Europe, the United States and Asia, we provide advice on compliance-related matters, ranging from licensing and registration requirements in all jurisdictions in which we operate, to the application of law and regulation, to our clients' investment and trading activities. We have significant knowledge and experience in advising our clients on their fund-raising activities and negotiations with investors, including the creation of bespoke products and accounts for particular investors, including club deals, platforms, programs and funds-of-one. We are also experienced in negotiating relationships with trading counterparties, prime brokers, financing providers, experienced custodians, administrators and other service providers for funds managed by our clients.
We work closely with a number of trade bodies around the globe to help our clients address the challenges of the rapid implementation of global regulatory change affecting the alternative asset management industry. In particular, we are advising a significant number of the world's leading alternative investment managers on adapting their businesses in a number of locations to address the requirements of SEC and CFTC registration, compliance with the Alternative Investment Fund Managers' Directive and revisions to the Markets in Financial Instruments Directive regime.
Energy
The London office has extensive experience in all aspects of the energy industry, including oil and gas, power and renewable energy. Our experience includes mergers and acquisitions; project development and finance; financial restructuring; upstream, midstream and downstream oil and gas transactions; sales and marketing agreements; energy dispute resolution; and LNG projects. We have extensive experience in transactions in emerging and frontier markets, including throughout Africa. We also have the leading energy practice in Russia, having been involved in several "firsts" in Russia, including the first public listing of a Russian energy company's securities on a Western stock exchange. Additionally, we recently advised long-standing client ExxonMobil in its ground-breaking $3.2 billion joint venture with Rosneft in the Russian Arctic.
UK Litigation
Our litigation practice in London focuses on complex, high-value English law disputes, typically with an international aspect. We are involved in many of the highest-profile disputes in London, spanning financial institutions, energy, telecommunications, construction, M&A, investment funds and shareholder issues. On the finance side, our key strengths include distressed debt, financial restructuring, shareholder activism and insolvency litigation; sovereign disputes; disputes involving complex creditor arrangements; complex, multiparty and cross-border disputes; and international asset-recovery. For example, we are currently acting for bondholder creditors on litigation affecting their interests in the three collapsed Icelandic banks, which together comprise the world's second-largest-ever insolvency. In energy, we have a leading practice in oil and gas and power disputes and in recent years have handled some of the most important and highest-value cases in those areas. We also regularly work alongside local counsel in handling litigation in other jurisdictions and financial centers around the world.
International Arbitration
Our international arbitration practice in London focuses on English law disputes and has extensive experience under all major institutional rules. Recent London arbitrations we have handled range from the successful defense of a $19 billion corporate-shareholder dispute to debt recovery proceedings in which several million dollars are at stake. Much of our practice involves working in teams drawn from across Akin Gump's global network, including other arbitration practitioners operating out of the firm's offices in Geneva, Abu Dhabi, Moscow, Beijing and the United States.
Financial Services Regulatory
Our financial services regulatory practice advises clients (which include institutional and alternative investment managers, retail and investment banks, brokerages and senior individuals) on all aspects of the U.K. and EU financial services regulatory framework. We have taken a leading role in advising the financial services industry on regulatory actions and the impact of EU legislation (including AIFMD, MiFID and the Market Abuse Directive). We frequently work with colleagues operating in the United States and Asia on cross-border financial services advisory matters and investigations to provide clients with a fully-integrated set of legal services focused on securities law, compliance and regulation.
Our contentious team is consistently recognized as a market-leader for enforcement and investigations work, with an in-depth understanding gained from years of experience working at the regulators and for regulated businesses. Our team can assist with all aspects of dealing with the Financial Conduct Authority (FCA) and Prudential Regulatory Authority (PRA) including investigations, information requests, product intervention queries, broader supervisory enquiries and thematic reviews, and s166 reports.
Our highly regarded non-contentious advisory team provides practical, time-sensitive guidance on all aspects of financial regulation in the United Kingdom and the EU, ensuring that clients meet their obligations in an environment of constant regulatory change. Our team is consulted by clients' senior management and compliance teams on the conduct of financial services business in the United Kingdom and Europe, often on a cross-border basis, and advises on issues including the requirement for, and obtainment of, authorization, the control and ownership of financial services firms; markets and trading; the development of financial products and services; the implementation of governance systems and controls; the FCA/PRA approved person regime; the FCA conduct of business rules; market abuse and market conduct rules; and the marketing of financial services and products in the United Kingdom and internationally.
EU/UK Competition
Our EU/U.K. competition law practice advises on complex mergers, acquisitions, strategic alliances and joint ventures; technology transfer and IP licensing; cartels and behavioral matters; investigations by government agencies and regulators; competition law damages claims and disputes; and state aid/restructuring. Our clients include multinationals, telecommunications and energy utilities, corporates, hedge fund managers, private equity houses and investment banks active globally. We advise clients before the European Commission and other EU institutions, the Competition and Markets Authority, OFCOM, OFGEM and the Competition Appeal Tribunal, as well as litigating before the European and UK courts. We provide strategic, regulatory advice across a wide number of industries, including, inter alia, communications/telecoms, financial services, energy, technology and environmental. Our U.K. practice expands our antitrust and unfair competition group in the United States to a broader base of EU clients.
Tax
Our international tax team, based in the London and Geneva offices, represents corporate groups and financial institutions including European, Middle Eastern and U.S. investment banks; asset management companies; hedge funds; private equity firms; and other similar businesses in restructurings and reorganizations, M&A, financings, fund structuring and transfer pricing. The team also provides advice to high-net-worth individuals regarding tax planning and offshore trusts, as well as corporate and individual representation, in conjunction with our offices in the United States, in disputes with tax authorities. We also provide stand-alone tax consultancy services and represent clients on tax audits, enquiries and litigation. Much of our work has a significant international aspect, and we work closely with leading local counsel to provide a fully integrated service on cross-border projects. Our practice reflects the focused nature of the firm and is shaped towards providing innovative and practical tax solutions in a commercial context and delivering the highest-quality tax advice and service to our clients.
Anticorruption
Our London anticorruption practice has acted for numerous clients in formulating and implementing policies and procedures and in advising generally on the UK Bribery Act 2010 and related law. Many organizations require compliance with both English and U.S. law in this area, so our London practice frequently works together with colleagues in our U.S. FCPA practice to provide a client-friendly "one-stop shop."
Trade controls and sanctions
Our London trade control and sanctions practice advises on English and EU law and works closely with our market-leading practitioners in the United States and Abu Dhabi to provide a "joined-up" service with global reach.
Accolades and Rankings
Named Restructuring/Bankruptcy Team of the Year in Europe by Financial News in 2014
Band 1 placement for Restructuring and Insolvency in Chambers UK, Legal 500 UK and IFLR1000 in 2014
Also highly recommended in Chambers UK and Legal 500 UK for Financial Services, Banking Litigation, Investment Funds, Equity Capital Markets, Debt Capital Markets, Mergers & Acquisitions, Private Equity Transactions, Commercial Litigation, International Arbitration, Emerging Markets, Oil & Gas and EU/Competition and Tax
Best Onshore Law Firm – Client Service" at the HFMWeek European Hedge Fund Services Awards 2013
"Equity Deal of the Year" at the International Financial Law Review (IFLR) European Awards, 2013 "Corporate Team of the Year" at the Legal Business Awards 2012
Winner of Corporate Law – Emerging Markets Law Firm of the Year at the 2011 Financial Times Innovative Lawyers Awards
Lawyers in the London office provide legal services through Akin Gump LLP, practicing under the name Akin Gump Strauss Hauer & Feld. Akin Gump LLP is a New York limited liability partnership and is authorized and regulated by the Solicitors Regulation Authority under number 267321. A list of the partners is available for inspection at Eighth Floor, Ten Bishops Square, London E1 6EG. A copy of the rules of professional conduct applicable to solicitors may be viewed on the website of the Solicitors Regulation Authority, www.sra.org.uk. Our UK VAT registration number is 696 5935 64. Please click here to view our London office diversity data, and click here to view further regulatory information.