Chiara Klaui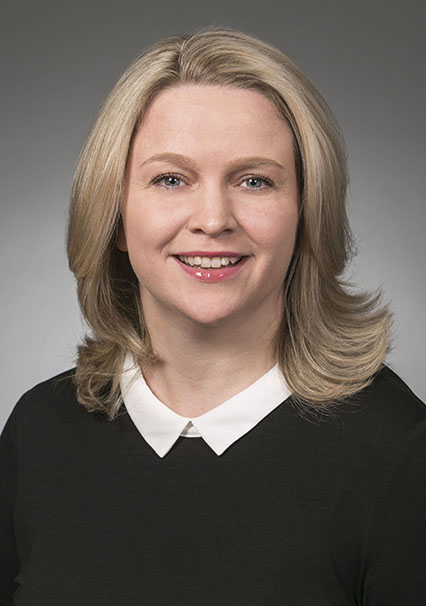 Chiara Klaui
Chiara Klaui
t

+44 20.7661.5342

f

+44 20.7012.9601
Chiara Klaui is a senior counsel in the international trade practice.
Practice & Background
Ms. Klaui advises companies on EU trade compliance matters with a particular focus on anti-bribery, anti-money laundering, customs, export controls and foreign direct investment as well as economic sanctions. She represents clients before EU Member State administrations and courts, conducting internal investigations, drafting compliance policies/procedures, and providing compliance trainings. Her practice focuses on the commodities, defense, information technology, offshore, and oil and gas sectors.
Ms. Klaui regularly advises clients on EU sanctions imposed against countries like Russia, Iran and Syria, as well as in their (practical) implementation in the different EU Member States. She has extensive experience in the export classification of military and dual use products, and assists companies in obtaining export licenses throughout the EU for the supply of controlled products under export controls and sanctions legislation. In addition, she has assisted numerous companies in voluntary disclosures for violations of export controls and sanctions legislation
Representative Matters
Ms. Klaui's recent engagements include:
advising an investment fund on the changes under the German foreign direct investment restrictions and the impact thereof on the contemplated transfer of shares in a German company
representing an IT company in voluntary self-disclosures concerning unlicensed exports of telecommunication infrastructure hardware, including advice on encryption classification
advising companies on criminal exposure for money laundering offenses arising from sanctions violations
assisting with simultaneous voluntary self-disclosures to the Dutch and U.S. authorities in respect of unlicensed exports of military items and technical violations under the EU/Dutch Common Military List and the International Traffic in Arms Regulations
advising a global leader in lawful intercept software and hardware on the implications of the Wassenaar and EU dual-use controls on intrusion software and telecommunications interception equipment
representing a company in refund applications to national EU customs administrations for EU antidumping duties on canned fruits following the annulment of the EU regulation by the European Court of Justice
conducting an internal investigation into potential violations of EU, U.S. and Swiss sanctions against Crimea
advising on the application of EU rules of origin in relation to an EU trade remedy investigation into wireless modems
representing a company in litigation against multiple claims by Iranian and Syrian contract parties for the performance of contracts rendered restricted by the impact of EU and U.S. sanctions
advising a clothing distributor on EU labeling rules for textile products
advising a global, fast-moving consumer goods company on remote access for its operations in sanctioned countries into the company's enterprise resource planning system and other software applications
performing a post-acquisition EU sanctions compliance review of a substantial portfolio of contracts, including assistance in litigating consequential to termination of the contracts
representing a global trading company in the EU antidumping and antisubsidy procedures on exports of U.S. origin biodiesel
advising a maritime company on a voluntary self-disclosure concerning prohibited transactions with an EU designated party, including negotiating a criminal settlement with the Dutch authorities
advising a project company in charge of the construction of a gas pipeline connecting Russian gas fields and European markets on the impact of the EU sanctions against Russia, including on the project restructuring consequences on the licenses granted under the EU sanctions against Russia for same project
obtaining a specific derogation from the European Commission for the rules of origin under the European Union-Overseas Countries and Territories arrangement
representing a global consumer electronics manufacturer in successful customs litigation against reclassification decisions of an EU member state customs authority in respect of certain IT products
advising an investment fund with regard to a compliance program under the EU sanctions post-"nuclear deal" relating to an investment in securities listed on the Tehran stock exchange
assisting numerous defense, IT, oil and gas exploration services, as well as offshore construction companies with procuring global export licenses
advising on the EU circumvention investigations in relation to Canadian biodiesel exports and representing a trading company in litigation against retroactive claims for antidumping and countervailing duties based on alleged circumvention of duties on exports of U.S.-origin biodiesel
advising a company on the preferential duty benefits and rules of origin under the EU-Mexico Free Trade Agreement for its Mexican operations
advising dozens of companies on the EU sanctions against Russia, Crimea, Iran, etc., as well as on the EU and national blocking laws in relation to the U.S. sanctions against Cuba
advising a company on the impact of the World Trade Organization's panel report regarding the Information Technology Agreement on the classification of its multifunctional printers and preparing related refund applications for customs duties in a number of EU member states
advising an oil and gas company on license applications to the Dutch authorities pursuant to the EU sanctions against Russia for inter alia supplies of key technology and products for the Russian oil and gas sector
Awards & Accolades
Recommended in Legal 500 – UK 2017, Trade, WTO, anti-dumping, and customs. Ms. Klaui is "very skilled with deep domain expertise."
Listed in Guide to Trade & Customs Lawyers, Who's Who Legal 2017
Euromoney Expert Guide: 'Rising Stars 2017' listed as a Rising Star for International Trade
Listed in Guide to Trade & Customs Lawyers, Who's Who Legal 2016
Runner Up, Young Export Control Practitioner of the Year, WorldECR Awards 2015
Speaking Engagements
Speaker, "EU Sanctions Developments", Akin Gump's Seminar on International Sanctions and Anti-Bribery Laws, Moscow, Russia, March 1, 2018
Speaker, "Cyber Security – Where is the EU heading?", EU Trade Controls for North American Companies Conference, Washington D.C., U.S., February 15, 2018
Speaker, "Impact of Brexit on Customs and Export Controls Legislation", EU Trade Controls for North American Companies Conference, Washington D.C., U.S., February 14, 2018
Speaker, "EU Export Control Developments", Akin Gump's International Trade and Compliance Conference, Amsterdam, The Netherlands, September 19, 2017
Speaker, "EU Sanctions Update", Amber Road Seminar, Global Trade Management, Amsterdam, The Netherlands, March 29, 2017
Speaker, "EU Sanctions Update", Amber Road Seminar, Global Trade Management, London, U.K., March 23, 2017
Speaker, "What does the future hold for EU dual use controls?," NielsonSmith's EU Trade Controls for North American Companies – The Reach Out Summit, Washington D.C., U.S., February 15, 2017
Community Involvement
Netherlands Bar Association
Solicitors Regulation Authority
Washington International Trade Association
Languages
Dutch
English
German
French