Christian C. Davis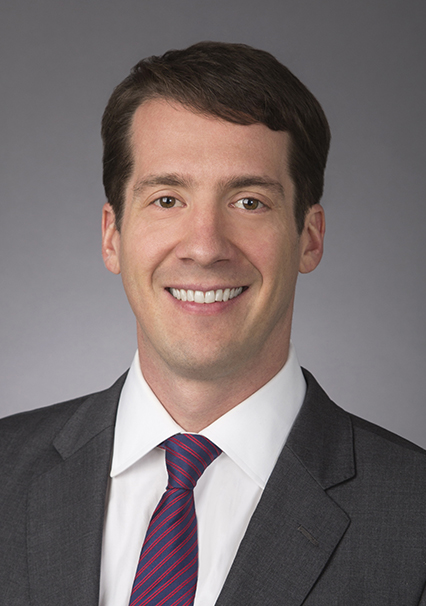 Christian C. Davis
Christian C. Davis
t

+1 202.887.4529

f

+1 202.887.4288
Christian C. Davis's practice focuses on U.S. law and policy affecting international trade and business.
Practice & Background
Mr. Davis advises clients on foreign investment, export controls, sanctions, anticorruption, and customs laws. His practice focuses on representing clients in the merger, acquisition and divestiture process before the Committee on Foreign Investment in the United States (CFIUS) and on accounting for associated risks. He also advises clients in negotiating and implementing CFIUS mitigation agreements, developing and administering international trade compliance programs and conducting internal investigations.
Mr. Davis has counseled clients in a variety of industries, including aerospace, defense, technology, investment funds, engineering, nuclear power, oil and gas, renewable energy, electronics, express consignment, medical research, athletic apparel and agriculture. He has also advised sovereign entities in the formation of law and policy.
Mr. Davis earned his J.D. cum laude in 2008 from the Georgetown University Law Center, where he was an editor of the American Criminal Law Review and served as a policy analyst for the Harrison Institute for Public Law.
Representative Matters
Mr. Davis' engagements include:
advising clients in the technology, energy, aerospace, defense and investment sectors regarding the Committee on Foreign Investment in the United States (CFIUS) review process, including negotiating and implementing mitigation agreements to obtain CFIUS clearance
counseling a large aerospace defense contractor in developing a comprehensive export and import compliance program covering, among other things, its global supply chain, international customer base, aftermarket support services, human resources policy, IT system and merger and acquisition (M&A) activities. This engagement included providing extensive on-site support to the client and working closely with in-house counsel and internal and external business personnel
leading internal investigations for various clients, including drafting and submitting disclosures, regarding violations of the International Traffic in Arms Regulations (ITAR), Export Administration Regulations (EAR), Office of Foreign Asset Control (OFAC) Regulations, Foreign Corrupt Practices Act (FCPA) and Foreign Trade Regulations (FTR)
analyzing the commodity jurisdiction and classification of various items for clients, including drafting and submitting Commodity Jurisdiction (CJ) requests to the Department of State. These engagements have involved negotiating with various federal agencies
assisting clients in obtaining authorization for the export of commodities and technologies related to nuclear power plants that are subject to export controls administered by the Department of Energy (Part 810) and Nuclear Regulatory Commission (Part 110)
drafting and submitting various license applications for clients, including OFAC licenses, ITAR agreements and Commerce licenses
counseling a sovereign entity in the development of regulations pertaining to the nuclear industry and the negotiation of nuclear cooperation agreements.
Awards & Accolades
Named as an International Trade Lawyer of the Year by CorporateLiveWire (2014-2016)
Speaking Engagements
Panelist, "Identifying and Mitigating Regulatory and Reputational Risk in Your Supply Chain," hosted by Akin Gump and ACC National Capital Region, March 22, 2018
Panelist, "Delays, Political Vacancies and Uncertainty: Practitioners Discuss Recent, 'On the Ground' Successes and Challenges to Obtaining CFIUS Approvals," ACI's Fourth National Forum on CFIUS & Team Telecom, Washington, D.C., January 31, 2018
Speaker, "Navigating CFIUS Risks in the M&A Process: National Security Reviews of Foreign Investments in U.S. Business," Hosted by Akin Gump and ACC National Capital Region, July 11, 2017
Speaker, "The Pre-Filing Process and Delays: Key Considerations to Embed into Your Pre-Acquisition Planning and Decision to File," ACI's Third National Forum on CFIUS & Team Telecom, Washington, D.C., February 1, 2017
Speaker, ECTI's ITAR Enforcement Seminar, Alexandria, VA, November 2, 2016
Speaker, ECTI's EAR Enforcement Seminar, Alexandria, VA, November 1, 2016
Speaker, ECTI's ITAR Defense Trade Controls Seminar, Alexandria, VA, June 9, 2016
Speaker, ECTI's EAR/OFAC Export Controls Seminar, Alexandria, VA, June 7, 2016
Speaker, "Export Control & Sanctions Enforcement: The Higher Walls that Come with this Smaller Backyard" at Partnering for Compliance™ East Coast, Orlando, FL, March 4, 2016
Speaker, "Policy, Politics and Proliferation: Planning for the P5+1 Joint Comprehensive Plan of Action Regarding Iran," Webinar, April 21, 2015.
Speaker, "Successfully Navigating the CFIUS Process," at the China State-Owned Assets Supervision and Administration Commission (SASAC) Event Sponsored by the International Law Institute, January 2015
Speaker, Impacts of 10 CFR Part 810 Revision on Nuclear Export Compliance, Licensing and Business Initiatives, Nuclear Export Controls Summit, January 2013