Douglas Glass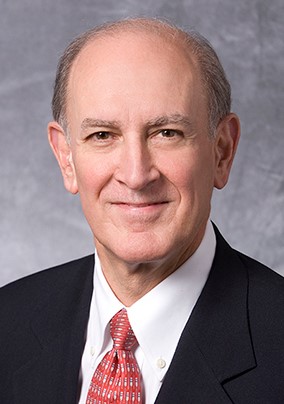 Douglas Glass
Douglas Glass
t

+1 713.250.2121

f

+1 713.236.0822
Doug Glass' principal areas of practice are cross-border transactions, mergers and acquisitions, project development and corporate finance, with a special focus on energy and international matters.
Practice & Background
Mr. Glass has represented public and private companies in all phases of their domestic and international business activities for more than 30 years. He has worked on joint ventures, infrastructure projects, financings and acquisitions and dispositions for clients in a wide variety of structures and in a number of countries. In addition to his extensive experience in Russia and the CIS, he has worked on transactions in Europe, the Middle East, Africa, India, China and Latin America.
He has spoken at various legal conferences and seminars in the United States, Europe, Russia, China and the Middle East on a wide variety of topics relevant to the worldwide energy business.
Representative Matters
Mr. Glass' representations include:
one of the world's leading oil and gas companies in connection with its Development Contract on a world-class oilfield in Southern Iraq and its joint venture with a leading European energy company
the negotiation and execution of Production Sharing Contracts with the Kurdistan Regional Government of Iraq for several companies and their ongoing activities in Kurdistan
the negotiation of a strategic oilfield service joint venture on behalf of a well-known Qatari company with one of the world's largest suppliers of oilfield equipment
the creation of an international shale gas joint venture with a large, U.S.-based energy company
the sale of a $3 billion strategic stake of a Latin American energy company from a private company client to one of the large Chinese State oil companies
a strategic joint venture for the development of oil and gas assets in the Ukraine involving a U.K. public company and a large European energy major
the $2.2 billion acquisition and related financing of one of Russia's largest iron ore mining and manufacturing concerns for a consortium of private companies
a joint venture among some of the world's largest oil and gas companies to explore a large deepwater block offshore Namibia
the acquisition of over $1.5 billion of upstream assets in the Russian Federation for a publicly listed international energy company
the listing on the London Stock Exchange Alternative Investment Market and the related issue and subsequent private placements of shares for an independent energy company
the formation of a $1 billion energy investment fund led by the former COO of one of the world's energy supermajors
the development of a Greenfield LNG Port, re-gas and gas transportation facility in India for one of the largest multinational energy companies
the negotiation and implementation of a $200 million project financing of an energy project in the Russian Federation, a transaction that was named "European Oil & Gas Deal of the Year" by Project Finance magazine
the proposed acquisition of an interest in one of the world's largest oil fields in Kazakhstan for a Chinese energy company
the development of the proposed $2.5 billion Trans-Caspian Gas Pipeline Project for a Central Asian government.
Awards & Accolades:
Selected as Expert Guides' Guide to the World's Leading Project Finance Lawyers (2016)
Selected as Expert Guide's Best of the Best USA; Named a Top 30 Lawyer in the USA (2016)
Named Who's Who Legal 100 for Oil and Gas (2015)
Selected as The International Who's Who of Energy Lawyers (2015)
Listed in Chambers Global Guide (2015)
Listed in Chambers Europe Guide (2015)
Selected as Expert Guides' Guide to the World's Leading Lawyers - Best of the Best in Energy and Natural Resources (2014)
Selected as Best Lawyers in the UK (2014)
Named Euromoney's Guide to the World's Leading Energy and Resource Lawyers (2014)
Listed in Legal 500 UK (2013)
Named Who's Who in America
Named Who's Who Legal: Energy (2017)
Named Who's Who in Global Banking and Finance
Selected as The International Who's Who of Oil & Gas Lawyers
Selected as The International Who's Who of Business Lawyers
Selected as The International Who's Who of Professionals
Recommended by Legal 500 US in Energy: Transactions – Oil and Gas (2016).