James A. Deeken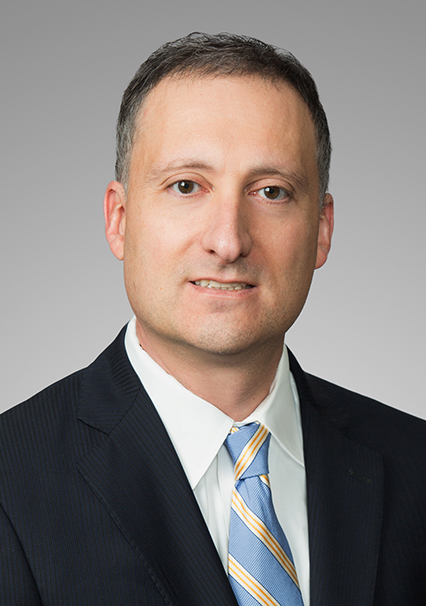 James A. Deeken
James A. Deeken
t

+1 214.969.4788

f

+1 214.969.4343
James A. Deeken is a partner in the firm's investment management and private equity practice. His practice focuses primarily on matters related to the representation of private fund managers in fund formation activities and the representation of investors in connection with investments into a wide range of investment funds and preferred equity structures.
Practice & Background
Mr. Deeken's experience with fund formation consists of representing managers in the formation of buyout funds, growth equity funds, oil and gas and other energy funds, loan origination funds, opportunistic funds, real estate funds, fund of funds and hedge funds, as well as special-purpose vehicles, "funds of one" and co-investment vehicles. Selected representative experience in funds formation and fund management transactions consists of the following representations:
a private equity manager in the establishment of three successive leveraged buyout funds
a fund of funds manager in the establishment of three successive recovery-oriented fund of funds and two successive opportunistic fund of funds with the ability to consummate direct investments
a growth equity manager in the formation of two successive growth equity funds
an energy fund manager in the formation of two successive energy funds focused on investments in oil and gas working interests
an international manager in the formation of the world's first socially focused microinsurance fund
a nationally known real estate manager in forming an institutional hedge fund structure to focus on the hospitality industry
fund managers in forming tax-driven, drop-down structures in connection with the acquisition of cross-border assets
a fund manager in a cross-border acquisition of a non-U.S.-based institutional investment manager
a fund manager in the formation of a joint venture with another institutional investment firm to pursue a successor general partner line of business.
Mr. Deeken's experience also includes regular representation of institutional fund of funds investors and family offices in their investment activities with respect to underlying investment funds, managed accounts and funds of one, as well as with single asset-focused private equity structures and venture capital investments. His broad representation in the investment funds industry also allows him to effectively represent managers in investment manager acquisitions; compliance activities; and the formation of employee equity structures, carried interest entities and employee participation partnerships.
In addition to investment fund representations, Mr. Deeken represents clients in establishing, and investing in, various equity capital structures, in the context of venture capital and other growth equity investments, the formation of platform companies and the designing of holding companies for the acquisition of private equity assets.
Mr. Deeken was the recipient of the firm's Dallas Office Pro Bono Partner of the Year Award for 2009, given for his advice rendered in connection with private equity funding activities for a financial services socially focused fund. He was also the recipient of an "& Feld Award" awarded by the firm in 2009 for exceptional client service. Mr. Deeken was the recipient of the 2010 Partner Recognition Award for the firm's Dallas office, awarded by the office's associate and counsel committee for contributions to the mentoring and professional development of associates and counsel.
Prior to entering law school, Mr. Deeken worked as a bond trader.
Community Involvement
Mr. Deeken's community, civic and charitable activities have included service on a number of boards and committees for nonprofit organizations involved with nature and wilderness preservation and being a 2012 participant in, and graduate of, the Dallas Regional Chamber's Leadership Dallas program.
Speaking Engagements
Mr. Deeken regularly speaks about issues related to investment funds, private equity, venture capital and related regulatory issues to a number of different groups, including the Texas State Bar, the Dallas Bar Association, business community, investment banking groups and law school associations. He currently serves as vice chairman of the Texas State Bar Association's Business Law Section Committee on Investment Funds and previously served as vice chairman of the Texas State Bar Association's Business Law Section Committee on Venture Capital and Private Equity and as chairman of its Subcommittee on Private Equity.