James E. Tysse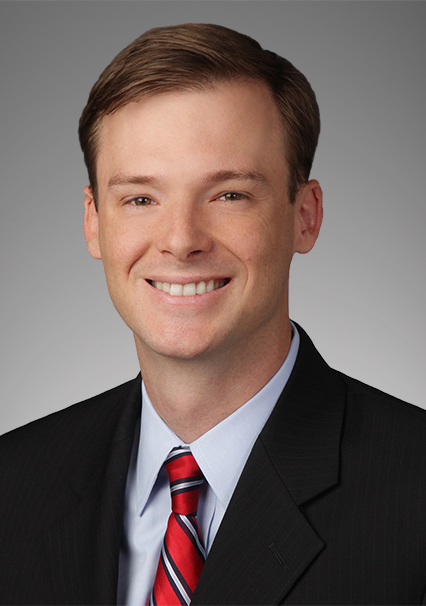 James E. Tysse
James E. Tysse
t

+1 202.887.4571

f

+1 202.887.4288
James E. Tysse is an appellate and trial litigator.
Practice & Background
As a member of the Supreme Court and appellate practice, Mr. Tysse has extensive experience handling a variety of complex matters, including developing strategy and authoring briefs, both on appeal and in high-stakes trial litigation. His practice is as varied as the firm's is broad, but he has focused in particular on administrative, constitutional, labor-and-employment, class-action, arbitration, and American Indian law.
He has prepared over 75 appellate briefs in cases at every appellate level, including more than 25 briefs at the merits and certiorari stages in the Supreme Court of the United States. He has authored briefs in the Second, Third, Fourth, Fifth, Sixth, Eighth, Ninth, Tenth, Eleventh, D.C. and Federal Circuits, as well as numerous state and tribal appellate courts. In addition, Mr. Tysse has prepared dozens of briefs at the trial level throughout the country, usually at dispositive stages, and has argued appeals and dispositive motions in the Fourth, Fifth, Eleventh, and D.C. Circuits, as well as in state and federal trial courts.
Before joining Akin Gump, Mr. Tysse spent a year as a Supreme Court Fellow, where, as a member of the general counsel's office of the U.S. Sentencing Commission, he helped revise sentencing guidelines to implement the Fair Sentencing Act amendments addressing crack-cocaine sentencing disparities. Before that, he served as a law clerk to Judge Karen LeCraft Henderson of the U.S. Court of Appeals for the D.C. Circuit and to Judge Beverly Martin of the Northern District of Georgia (now of the 11th Circuit). Mr. Tysse also spent two years practicing commercial and white-collar litigation at another Washington, D.C., law firm.
Mr. Tysse received his J.D. in 2006 from the University of Virginia School of Law, where he was on the editorial board of the Virginia Law Review and was awarded the Order of the Coif. He received his B.A. in English and Cognitive Science in 2002, also from the University of Virginia.
Mr. Tysse maintains an active pro bono practice in the courts of appeals, including handling multiple appeals as counsel of record in the federal courts of appeals. Along with the trial team, he was recognized for his work on the firm's 2012 Pro Bono Litigation Matter of the Year after his successful Fourth Circuit argument preserving a trial win on behalf of Somali-born plaintiffs who brought Alien Tort Statute and Torture Victim Protection Act claims against a former Somali warlord.
Representative Matters
Mr. Tysse's recent engagements include:
successfully briefing and arguing appeal in Fourth Circuit resulting in unanimous published decision involving interpretation of statutory asylum requirements in context of family relationships (Cantillano Cruz v. Sessions, -- F.3d --, No. 15-2511 (4th Cir. Mar. 13, 2017))
successfully arguing appeal in the Fifth Circuit resulting in affirmance of award of attorneys' fees to plaintiffs who successfully challenged Texas's laws prohibiting and denying recognition to same-sex marriages (De Leon v. Abbott (5th Cir. April 18, 2017))
successfully briefing appeal in the Eighth Circuit resulting in reversal of district court and affirmance of arbitrator's ruling that professional sports league commissioner had authority to discipline player (National Football League Players Ass'n v. National Football League, 831 F.3d 985 (8th Cir. 2016))
successfully briefing and arguing appeal in the Fourth Circuit on behalf of a group of Somali plaintiffs bringing international tort claims against a former Somali warlord, and successfully opposing U.S. Supreme Court review (Yousuf v. Samantar, 699 F.3d 763 (4th Cir. 2012))
winning, as part of trial team, complete dismissal of class-action tort suit against professional sports league (Dent v. National Football League, No. C 14-02324 (2014))
achieving an important qualified-immunity victory in the U.S. Supreme Court, as part of appeal team, on behalf of a private attorney retained by a local government (Filarsky v. Delia, 132 S. Ct. 1657 (2012))
briefing, arguing, and defeating a motion to dismiss on an unsettled question of New Jersey tort law, filed in New Jersey state court on the eve of trial, on behalf of a construction contractor in a case involving claims worth tens of millions of dollars, and successfully preserving that win on appeal
as second chair, achieving complete dismissal with prejudice in California trial court on behalf of a group of major beverage manufacturers of claims challenging labeling practices throughout California and nationwide
winning, as part of the appeal team, an emergency reversal of a preliminary injunction in the U.S. Court of Appeals for the Federal Circuit on behalf of a pharmaceutical manufacturer attempting to sell a generic version of a lifesaving drug and successfully defending that win against U.S. Supreme Court review
as second chair, successfully defending a large retail company's tax withholding policies in an Oregon class action after first successfully removing to federal court
serving as a member of the team representing the Special Investigative Committee of the Utah House of Representatives in its investigation of the then-sitting Utah attorney general
representing, as part of the trial team, a major book publisher in a civil antitrust lawsuit in the Southern District of New York
briefing and arguing a pro bono appeal in the Eleventh Circuit involving the Hague Convention on International Child Abduction
representing, as part of the appeal team, an Indian tribe in certiorari and merits briefing before the U.S. Supreme Court.
Community Involvement
Member, Edward Coke Appellate Inn of Court
Member, American Bar Association's Council of Appellate Lawyers.
Awards & Accolades
Named "Rising Star" by Washington, D.C. Super Lawyers (2014-2017)
Named to the D.C. Bar's Pro Bono High Honor Roll (2013-2015).
Speaking Engagements
Panelist, "Forum Selection – Where Am I? Where Do I Want To Be?" Association of Corporate Counsel, National Capital Region, Washington, DC (October 6, 2015)