James Terry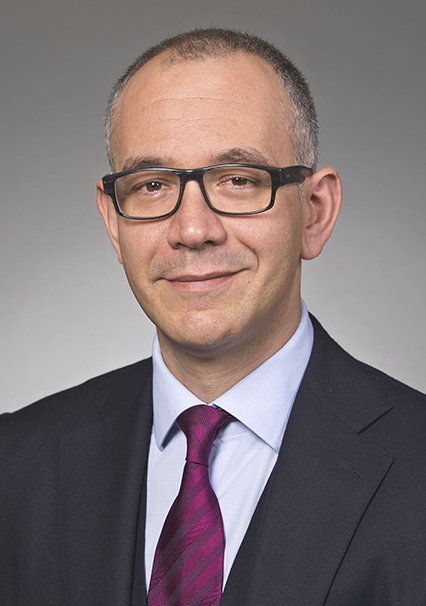 James Terry
James Terry
t

+44 20.7661.5310

f

+44 20.7012.9601
Practice & Background
James Terry practices in the areas of cross-border and domestic financial restructuring, workouts and insolvency. He represents hedge funds, bondholders, institutional lenders, secondary market investors and creditor committees in relation to strategic and legal issues concerning their distressed debt and special situation investments.
Mr. Terry is ranked in Band 1 for Restructuring and Insolvency in Chambers UK. Mr. Terry is also recognized in Chambers Global, Chambers Europe, Legal 500, Who's Who Legal and Expert Guides: Guide to the World's Leading Insolvency and Restructuring Lawyers. Mr. Terry has a broad area of practice but is particularly noted as a leading practitioner in the London market on Norwegian bond restructurings as well as restructurings in the offshore, oil and gas and shipping sectors.
Representative Matters
representing the bondholders of Afren plc, Aker Kvaerner, Barak, Bassdrill, Bluewater, Cecon, Cenargo, Completel, Concordia Bus, Damovo Group, Dannemora Minerals, Deep Sea Metro, Emap, Equinox Offshore, First Oil, FPS Ocean, Greycoat, Gulf Keystone Petroleum, Harkand, Interoil, Invitel, Iona, Jasper Drilling, Luxfer Holdings, Marine Subsea, Master Marine, Monitor Oil, MPF Corporation, MPU Offshore, Nexus Floating Production, Noreco, Norse Energy Corp, Norske Skog, Northern Offshore, Northern Rock, Northland Resources, OSX, PA Resources, Petrojack, Petromena, Petroplus, Petroprod, PetroSaudi, Preem AB, Remedial Offshore, Renewable Energy Corp, Rubicon Offshore, SAirGroup Finance, Schefenacker, Seabird, Seadrill Limited, Sea Production, Sea Trucks, Sevan Marine, Skeie Drilling, Song Networks, Songa Offshore, Texon International, TH Global (formerly Kvaerner plc), Versatel, and Xcite Energy
representing Oaktree Capital as the principal new investor and contributor of a vessel fleet on the financial restructuring of Torm A/S, a Danish listed shipping company
representing lenders to Alinta Energy, Cardinal Resources, Derby Cycle, Four Seasons Healthcare, JR Crompton, Klöckner Pentaplast, LeisureLink, Martinsa Fadesa, Mood Media, Schieder Möbel and TI Automotive
representing members of creditors' committees of TXU Europe
representing the voluntary liquidators of Railtrack Group plc on the distribution of £1.2 billion to its shareholders.
Awards & Accolades
Chambers UK, Leaders in Their Field, Restructuring and Insolvency
Chambers Global, Restructuring and Insolvency
Chambers Europe, Restructuring/Insolvency (UK)
Legal 500, Corporate Restructuring and Insolvency
Who's Who Legal: The International Who's Who of Insolvency & Restructuring
Expert Guides: Guide to the World's Leading Insolvency and Restructuring Lawyers
Best Lawyers UK, Insolvency & Restructuring Law
Speaking Engagements
Distressed Debt in High Yield, AFME 8th Annual European High Yield Conference, London
Outlining Examples of Restructuring in Norway and Sweden and Looking at the Pipeline Going Forward, Euromoney Scandinavian High Yield Bond Conference, Stockholm