Laura P. Warrick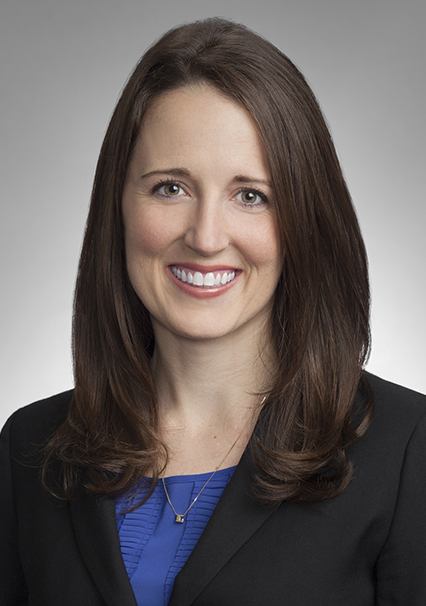 Laura P. Warrick
Laura P. Warrick
t

+1 214.969.4770

f

+1 214.969.4343
Laura Warrick's practice focuses on complex commercial litigation in federal and state courts and in arbitration proceedings.
Practice & Background
Ms. Warrick has experience representing large and small entities in complex contract and business tort disputes. Her clients span a wide range of industries, including energy, franchise, real estate, and technology.
Ms. Warrick received her B.S. in Commerce and Foreign Affairs from University of Virginia in 2005. She received her J.D. from University of Virginia School of Law in 2011, where she served as executive editor of the Journal of Law and Politics. While in law school, she interned with the Honorable Stanley P. Klein in the Fairfax County Circuit Court, Fairfax, Virginia. Before law school, Ms. Warrick was a legislative assistant for a United States Senator, providing legislative and strategy advice regarding a range of policy issues.
Representative Matters
Ms. Warrick's recent engagements include:
prosecuting claims for breach of fiduciary duty, fraud, violation of the Texas Theft Liability Act, trespass, and attorneys' fees on behalf of a partnership against a former officer of its general partner.
representing an international franchisor in a lawsuit arising over a joint venture dispute in which the jury found for the franchisor on its request for judicial dissolution of the joint venture and for recovery on a declaratory judgment action and against the opposing party on its claims of fiduciary duty, breach of contract, tortious interference and conspiracy.
obtaining a take-nothing arbitration award for condominium seller in dispute with purchasers regarding purchasers' claims for breach of contract, fraud, and violations of the Texas Deceptive Trade Practices Act.
representing energy companies in litigation relating to oilfield services contracts, delivery contracts, and other contract disputes.
representing numerous clients in mediations and complicated settlement negotiations.
advocating on behalf clients during the discovery stage of litigation, identifying and protecting privilege claims and managing document productions.
representing franchisors in disputes involving Lanham Act violations, breach of franchise agreements, tortious interference, and lost profits.
prosecuting, on a pro bono basis, claims of private nuisance, public nuisance, and statutory nuisance on behalf of clients living on the same block as a notorious drug house in West Dallas.
Awards & Accolades
Recognized as a Texas Rising Star by Super Lawyers (2017)