Olivier De Moor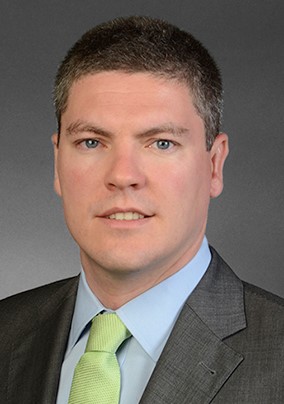 Olivier De Moor
Olivier De Moor
t

+1 212.872.1032

f

+1 212.872.1002
Olivier De Moor's practice focuses on the U.S. federal tax and tax treaty aspects of corporate and financial transactions.
Practice & Background
Mr. De Moor advises clients on transactions involving hedge and private equity funds, the structuring and restructuring of investments in the United States, and cross-border mergers and acquisitions. He regularly advises on the U.S. and international tax aspects of foreign investments by U.S. investors. Mr. De Moor also advises on a broad range of U.S. withholding issues and has extensive experience handling Foreign Account Tax Compliance Act (FATCA) issues.
Mr. De Moor received an LL.M. in international taxation from the University of Michigan School of Law in 2008, a graduate degree in tax law magna cum laude from the Solvay Business School in Brussels in 2007, a graduate degree in tax law magna cum laude from the Institute for Fiscal Sciences in Brussels in 2005 and Licentiaat in de Rechten (License degree in law) cum laude from the University of Ghent School of Law in 2004.
Prior to joining Akin Gump, Mr. De Moor was an associate at an international law firm in New York, where he focused on the U.S. federal tax aspects of private equity and capital markets transactions. Mr. De Moor also practiced as a tax attorney in Belgium before establishing his practice in the United States.
Representative Matters
Mr. De Moor's recent representations include:
advising on the U.S. federal tax and tax treaty aspects of loan origination and distressed debt strategies, holding structures for debt and warrant instruments, and exit strategies
advising the unsecured creditor group on the international tax issues of the bankruptcy restructuring of three major Icelandic banks
representing fund sponsors in fund formation, upper-tier and lower-tier structuring and restructuring transactions, and incentive compensation planning
advising non-U.S. investors in U.S. treaty eligibility, profit repatriation and portfolio interest planning
representing a sovereign wealth fund investor on a wide array of investments, including seed and co-invest arrangements and U.S. and non-U.S. real estate investments
advising U.S. and non-U.S. tax-exempt investors on active business and levered investments, FATCA and treaty exemptions, and excess business holdings tax issues
advising fund sponsors on tax-efficient investments in esoteric asset categories (including credit-linked notes, credit default swaps, tax liens, royalty streams, life settlement and spectrum assets)
served as transactional counsel in taxable and tax-free share and asset purchase and reorganization transactions
representing a fund-of-funds in a series of co-investment transactions
advising non-U.S. financial institutions on substantive FATCA status and withholding issues
advising on the U.S. withholding and reporting aspects of nominee and custodian arrangements
negotiating tax-related provisions of swaps and other derivative agreements.
Community Involvement
Member of the New York State Bar Association Tax Section Committee on Investment Funds
Member of Akin Gump's New York Office Pro Bono Committee
Regularly represents refugees and clients under the Violence Against Women Act in immigration law matters, and advises multiple educational institutions and other tax-exempt organizations in tax matters.
Awards & Accolades
New York Pro Bono Counsel of the Year Award, Akin Gump, 2015
Pro Bono Publico Award, New York City Legal Aid Society, 2011
Federal Income Tax Certificate of Merit, University of Michigan School of Law, 2008
Prix Professeur Corrine Bartholmé, Solvay Business School, 2007.
Speaking Engagements
Panelist at the HFM Operational Leaders Summit in Dallas, Adapting to Global FATCA: Keeping up the Common Reporting Standard, May 2016
Regularly presents on timely tax topics such as Partnership Audit Reform, FATCA and the Common Reporting Standard
Guest lecturer at the International Tax LL.M. Program of the University of Michigan School of Law, May 2015.
Languages
Fluent in Dutch, French and Portuguese, and proficient in Spanish and German.