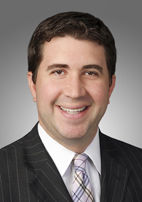 Raphael Adam Prober
Raphael Adam Prober
t

+1 202.887.4319

f

+1 202.887.4288
Raphael Prober represents companies, institutions, and individuals in all aspects of Congressional investigations, executive branch and agency matters, and internal corporate investigations.
Practice & Background
In connection with his practice, Mr. Prober has represented clients in all aspects of such investigations, including the preparation of testimony given before numerous committees of the U.S. Congress, the preparation of witnesses, the defense of depositions and interviews, and the management of complex document and information requests. Mr. Prober has also represented clients in investigations conducted by various federal executive branch departments, commissions and agencies, including the U.S. Department of Justice, as well as by state attorneys general and various state legislative bodies. Mr. Prober's practice has also included the representation of clients before various investigative commissions, including the Commission on Wartime Contracting and the Financial Crisis Inquiry Commission. In connection with these representations, Mr. Prober frequently advises on related matters, including civil, criminal and regulatory parallel proceedings.
Mr. Prober also assists clients with the development and implementation of effective compliance programs, including those associated with the U.S. Foreign Corrupt Practices Act (FCPA) and equivalent international antibribery regimes.
Mr. Prober is an adjunct professor at Fordham Law School, where he teaches a course on congressional investigations. Prior to joining Akin Gump, Mr. Prober was an associate in both the New York and Washington, D.C. offices of another leading international law firm.
Mr. Prober spearheaded the firm's pro bono representation of hundreds of Holocaust survivors (and family members) in their pursuit of justice from the French railroad company that was responsible for deporting these victims toward the death camps. For his work on this matter, which encompassed federal litigation and federal and state advocacy, Mr. Prober was awarded Akin Gump's 2011 Pro Bono Counsel of the Year award. In December 2014, the United States and French governments announced a historic agreement to provide $60 million in compensation to impacted Holocaust survivors and family members.
Representative Matters
Mr. Prober has represented a wide array of individuals and corporations in connection with high-profile congressional investigations, including:
a number of clients in investigations related to the financial crisis of 2008, including representation of a former CEO of a leading insurance company, a credit rating agency, and a top hedge fund
multiple leading defense contractors in a number of investigations into Iraq- and Afghanistan-related contracts and conduct
several leading hedge funds and fund managers in a number of investigations of derivative trading and other fund practices
a major banking/mortgage institution in an investigation related to its mortgage and lending practices
a prominent major league baseball team in connection with investigations into stadium financing
a trailer manufacturer in an investigation related to the Gulf Coast hurricane relief effort
a number of health care insurance companies in various investigations related to health care reform and implementation
a leading restaurant chain in an investigation related to a product recall
a number of clients in various investigations related to the Gulf Coast oil spill
a major international retailer in an inquiry related to the FCPA
a compounding pharmacy in an investigation related to its products
a major bank in an investigation related to its physical commodities business.
Community Involvement
Mr. Prober's community, civic, and charitable activities include being a board of directors member of the United States Holocaust Memorial Museum Next Generation Board and a co-chairman of the museum's Washington Lawyers Committee.
Awards and Accolades
Named by Law360 among White Collar "Rising Stars" (2014)
Awarded Burton Award for law firm writing for the article "Preserving Privacy Inside the Beltway: Responding to Congressional Demands for Sensitive Financial and Medical Information" (2013).
Speaking Engagements
Panelist, "DOJ and Congressional Enforcement in the Energy Sector," The Energy Bar Association, Energy Enforcement Outlook for 2014, Houston, TX (January 30, 2014)
Panelist, "The Role of Congress in Oversight of the Sports World," 2013 Fordham Sports Law Symposium, New York, NY (April 19, 2013).